Election 2017: UK charities say they are being 'gagged' during campaign due to 'chilling effects' of Lobbying Act
'Unreasonable' legislation preventing campaigns on issues affecting poorest and most marginalised in society, states open letter signed by more than 50 charities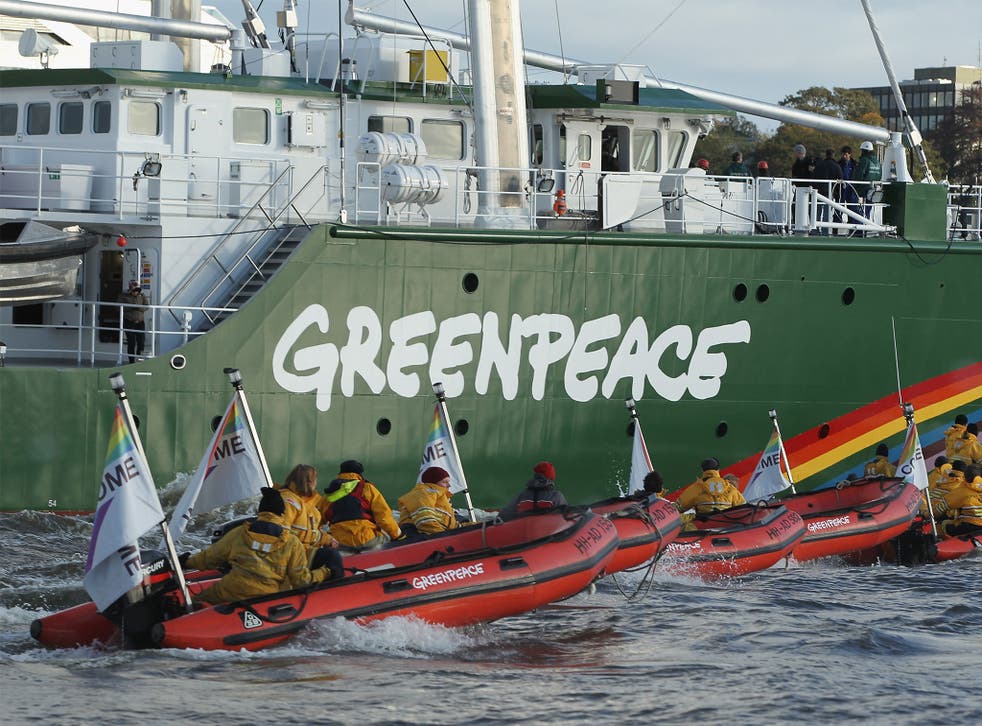 Charities have been "gagged" ahead of the General Election, preventing them from campaigning on issues affecting the poorest and most marginalised groups in society, a group of leading organisations has warned.
More than 50 charities, many of whom routinely campaign against Conservative policies, have signed an open letter to all main party leaders calling for a commitment to overhaul the controversial Lobbying Act "as a matter of urgency" after the election on 8 June.
The Lobbying Act 2014, dubbed the "charity-gagging law", provides a set of rules for people and charities that publicly campaign on issues in the run-up to elections but are not standing as a political party or candidate, in order to ensure individuals or organisations cannot have an undue influence over the vote.
It was initially intended to tackle corporate lobbying and stop wealthy pressure groups and individuals from influencing election results, but the letter warns that in practise it has had a disproportionate impact on British charities.
The letter, signed by well known charities including Age UK, Amnesty and Christian Aid, warns that the Lobbying Act has had a "chilling" effect on campaigning in the charity sector ahead of the election.
"The Lobbying Act has had a significant chilling effect on legitimate charity sector campaigning in the pre-election period. A number of charities – including signatories to this letter – have altered or reduced campaigning activities before the election as a result of the Act," it reads.
"Voices are being lost at this crucial time, and our democracy is the poorer for it. Those charities that continue to campaign to further their charitable objects are subject to an enormous and unreasonable administrative and financial burden."
It comes after the chief executive of a major charity said they felt "muzzled" by the legislation, which it said was allowing the Government to "gag" them from speaking out about "damaging" social care plans.
Despite a review by the Conservative peer Lord Hodgson last year finding that "the right balance" had not been struck in the Act "as presently drafted", and a House of Lords committee finding the rules "threaten the vital advocacy role of charities", no action has been taken to reform the act.
Tamsyn Barton, chief executive of Bond, an umbrella group representing 450 development charities which coordinated the letter along with Friends of the Earth, said it was "ironic" that the Act's regulations were hitting smaller charities hardest, as opposed to the corporate lobbyists it was designed to regulate.
"The background to this is a very laudable aim – to regulate corporate lobbying. It's a bit of an irony that corporates, with their greater resources, can handle this better than the smaller charities that this was never aimed at," she told The Independent.
"I think there needs to be regulation, but not this Draconian legislation, which does have a chilling effect on smaller charities."
Ms Barton added that while the views of political parties change, campaigning undertaken by charities is "pretty constant", and that the prevention of their campaigns therefore risked being undemocratic.
"If you're a disability charity, you're always going to advocate on behalf of people with disabilities; if you're an aid and development charity, you're always going to advocate on behalf of people in the poorest countries," she said.
"Parties change their view this way and that, but there's pretty constant campaigning by charities. So if that is somehow prevented, then that's not the sort of regulation that we think is conducive to democracy – it's the opposite, because it stops charities' voices being heard."
Greenpeace, which recently became the first charity to be fined for refusing to be regulated under the law, described the Act as a "democratic car crash" that hinders those campaigning for commitments on the environment or human rights.
A spokesperson told The Independent: "The Lobbying Act is a democratic car crash; it weakens democracy and curtails free speech. If you're a corporate lobbyist paid by a tobacco company to fight anti-smoking legislation you've got little to worry about, the Lobbying Act does hardly anything to restrict you.
"But if you're a mass membership campaign group trying to get political parties to make strong commitments on the environment or human rights, then the Act is a legal and bureaucratic nightmare constantly looming over you."
Stephen Hale, chief executive of Refugee Action, which has routinely campaigned against the Home Office's treatment of asylum seekers under the Conservatives, told The Independent the "heavy administrative burden" that comes with the Act have limited the charity's ability to campaign ahead of the general election.
Mr Hale said: "The Lobbying Act is stifling debate and silencing charities on crucial issues that affect some of the most vulnerable people in our society. At Refugee Action we've limited the scope of our campaigning activity in the run-up to the election due to the heavy administrative burden and costs of complying with the Act.
"Limiting charities' engagement in political debate is detrimental to a healthy democracy. We're urging the next government to commit to reforming the act."
UK news in pictures

Show all 50
Civil society shadow minister Steve Reed has previously said Labour would scrap the lobbying act as it "effectively gagged" charities.
The Liberal Democrat health spokesman, Norman Lamb, said he agreed with the letter, claiming the legislation had caused an "extraordinary chilling effect on charities' willingness to challenge government, which was particularly pernicious during an election."
The Conservative Party has not yet responded to a request for comment.
Join our new commenting forum
Join thought-provoking conversations, follow other Independent readers and see their replies