Shaker Aamer says Guantanamo was like Azkaban prison from Harry Potter novels
He said Guantanamo's purpose was to make its inmates 'feelingless'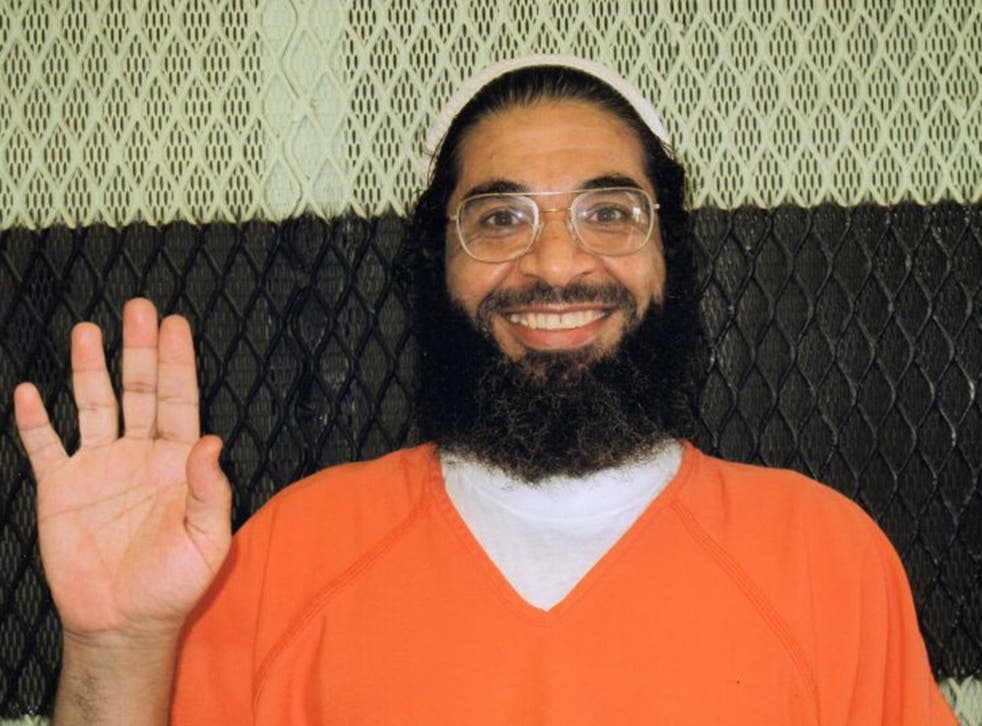 The last British resident held at Guantanamo Bay has compared the notorious US military facility to Azkaban, the fictional island prison from the Harry Potter novels where most inmates die from despair.
Shaker Aamer, 48, returned to the UK in October after finally being allowed to leave the US base in Cuba where he was held without trial for almost 14 years. In his first television interview since being released, he said Guantanamo's purpose was to make its inmates "feelingless".
Comparing the facility to the fictional prison from JK Rowling's novels, Mr Aamer said his interrogators once told him they had his family and would rape his daughter if he did not talk, describing the experience as "worse than the beating" he received from guards.
Asked to describe life in Guantanamo, he replied: "The closest thing for my mind is [a] Harry Potter story. They got an island in Harry Potter, it says 'Azkaban'. Where there's no happiness and they just suck all your feelings out of you, and you don't have no feelings any more. And truly that's how I felt all the time. Because that's what they tried, you know. They want to make you feelingless. They want to deprive you from everything, anything."
In his interview with the BBC's Victoria Derbyshire, due to be broadcast on 14 December, Mr Aamer said former prime minister Tony Blair "definitely" knew what was happening at Bagram, the US prison in Afghanistan where he was taken and beaten in 2001, two months before being rendered to Guantanamo.
Gitmo: The Movie - Inside Guantánamo Bay

Show all 6
He added that he had "no doubt" a British intelligence officer had been in the room when he was being beaten, and that his "only goal" now was to have Guantanamo closed down permanently.
Asked what he was most enjoying about being free, he replied: "Freedom itself. Just to feel that you are free. Just to wake up and know that nobody's going to tell you what to do and how to do it. Just to wake up without knowing that you're going to be shackled in every step that you take out of that cell."
Mr Aamer – who has been reunited with his family and recently met his 13-year-old son Faris for the first time – said that despite the length of his incarceration he had "no doubt" that he would eventually be released and that "justice will prevail". He also revealed he would annoy his interrogators by singing along to the loud music they would direct towards the inmates – and took inspiration from the lyrics to "Here I Go Again", the 80s rock anthem by British band Whitesnake.
He added: "It took 27 years with Nelson Mandela to get out and to be the president of his country. It took me only 14 years to prove to the world that I am the good person and they are the bad people. I got more people who love right now than before. I got more people who care for me and come and hug me. And it's, it's unbelievable."
In a separate interview with the Mail on Sunday, Mr Aamer said militant Islamists intent on attacking the UK should "get the hell out" of the country. "How can you give yourself the right to be living here in this country, and living with the people and acting like you are a normal person, and then you just walk in the street and try to kill people?"
He added that Islam did not allow the killing of civilians. "Even if there is a war you cannot kill just anybody, you cannot kill kids, you cannot kill chaplains, you cannot just go in the street and get a knife and start stabbing people," he said.
A Foreign Office spokesman said the Government was "firmly against torture and cruel, inhumane and degrading treatment or punishment". He added: "We do not participate in, solicit, encourage or condone it for any purpose. Neither does the UK make use of any so-called enhanced interrogation techniques. We have consistently made clear our absolute opposition to such behaviour and our determination to combat it wherever and whenever it occurs."
Register for free to continue reading
Registration is a free and easy way to support our truly independent journalism
By registering, you will also enjoy limited access to Premium articles, exclusive newsletters, commenting, and virtual events with our leading journalists
Already have an account? sign in
Register for free to continue reading
Registration is a free and easy way to support our truly independent journalism
By registering, you will also enjoy limited access to Premium articles, exclusive newsletters, commenting, and virtual events with our leading journalists
Already have an account? sign in
Join our new commenting forum
Join thought-provoking conversations, follow other Independent readers and see their replies