Requests for emergency contraception could be key sign of domestic abuse
'The negative impact of domestic violence and abuse on health results in higher use of healthcare services by abused women compared to the general population,' report's author says
Maya Oppenheim
Women's Correspondent
Tuesday 04 December 2018 14:52 Comments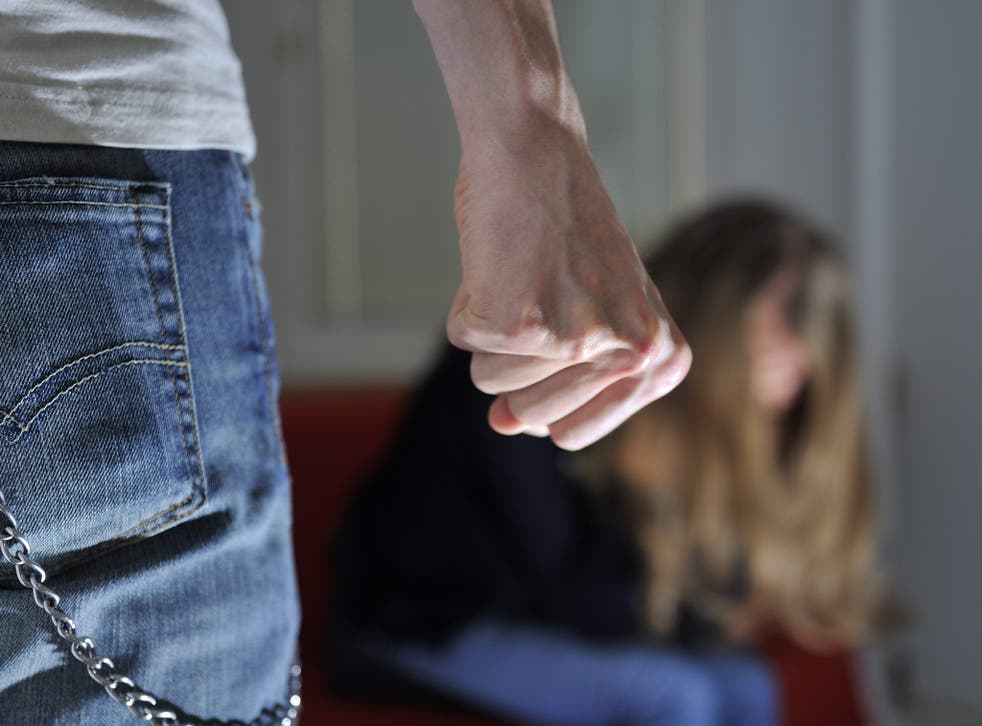 Women who experience domestic violence and abuse are twice as likely to seek emergency contraception than their peers, according to a new study.
Victims were also more likely to repeatedly seek birth control, researchers at the University of Bristol and Queen Mary University of London found after analysing medical records of more than 200,000 women of reproductive age registered with a GP.
"Our findings are in line with evidence from studies in other countries suggesting that women experiencing domestic violence and abuse [DVA] use more emergency contraception than other women," said Joni Jackson, one of the authors of the study which was published in the British Journal of General Practice.
She added: "GPs, pharmacists and sexual health practitioners are at the frontline responding to these requests, with community pharmacists dispensing 50 per cent of all emergency contraceptive pills. This presents an important opportunity to identify women experiencing DVA, signpost them to appropriate support services and potentially save lives."
Her fellow author Dr Natalia Lewis said: "The negative impact of domestic violence and abuse on health results in higher use of healthcare services by abused women compared to the general population. This means that healthcare services are an important point of contact for DVA victims and survivors."
However, she pointed out there had already been improvements in GPs' expertise in identifying and referring female domestic violence victims through the success of the Identification and Referral to Improve Safety programme.
The researchers have called for this new evidence to be included in existing domestic abuse training programmes for GPs and sexual health practitioners.
Community pharmacists should also be made aware of it to help them refer female victims on to specialist support services, they said.
UK news in pictures

Show all 50
In the year ending March 2018, an estimated 1.3 million women aged 16 to 59 years experienced domestic abuse, according to the latest Office for National Statistics (ONS) figures.
The police recorded 599,549 domestic abuse-related crimes over the same period – an increase of 23 per cent from the previous year. In the 39 police forces that could supply adequate data, there were 225,714 arrests for domestic abuse-related offences, the equivalent of 38 arrests per 100 reports.
Separate figures released by the ONS last month showed that between April 2014 to March 2017, 239 women were killed by a partner or ex-partner. All but one of the suspects were male.
Domestic violence can have a major impact on women's reproductive health – such as an increased risk of unintended pregnancy and abortion as abusive partners coerce them into having unprotected sex or rape them.
"All providers of emergency contraception should be aware that a request for emergency contraception can indicate possible exposure to domestic violence and abuse," the report, which was funded by the National Institute for Health Research, said.
The Women's Aid charity identifies domestic abuse as a "gendered crime". It says that while both men and women may experience incidents of interpersonal violence and abuse, women are considerably more likely to experience repeated and severe forms of abuse, including sexual violence.
"Women experience higher rates of repeated victimisation and are much more likely to be seriously hurt or killed than male victims of domestic abuse," the charity says on its website. "Further to that, women are more likely to experience higher levels of fear and are more likely to be subjected to coercive and controlling behaviours."
Register for free to continue reading
Registration is a free and easy way to support our truly independent journalism
By registering, you will also enjoy limited access to Premium articles, exclusive newsletters, commenting, and virtual events with our leading journalists
Already have an account? sign in
Join our new commenting forum
Join thought-provoking conversations, follow other Independent readers and see their replies