Employers sifting through applications likened to swiping through Tinder as research shows people spend 8.8 seconds looking at a CV
And the top 10 CV faux pas have been identified - starting with bad grammar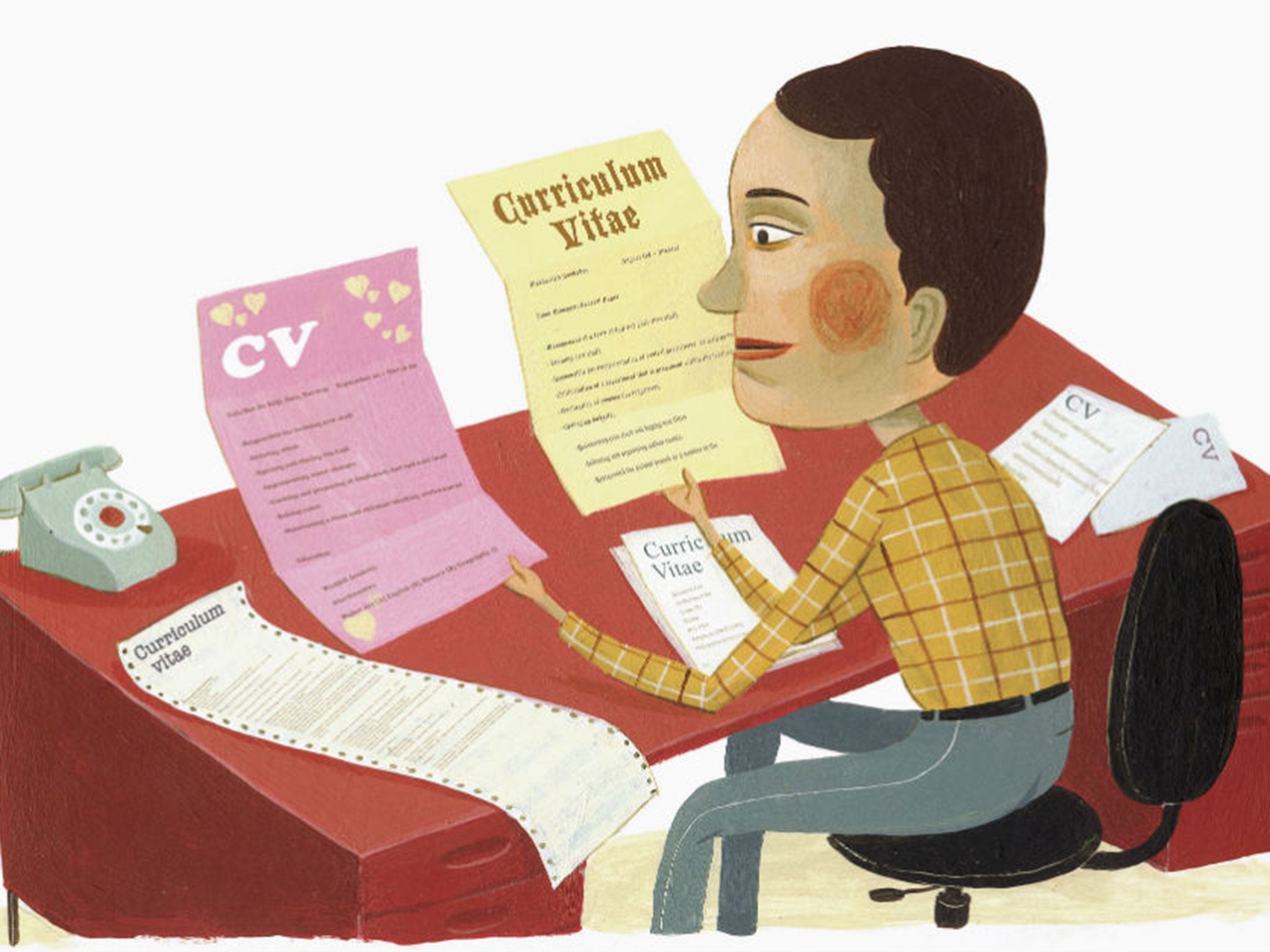 Young people may spend hours preparing their CV for employers to pore over, but research shows that just 8.8 seconds is spent studying any one person's curriculum vitae in a process that has become "Tinderised".
According to the UK's youth programme, National Citizen Service, the pressure on employers to get through hundreds of CVs for entry level jobs has doubled, leading to less time being spent on prospective employees' initial applications.
The average number of applications to these roles over the past two years leaped from 46 in 2013 to 93 today, and out of the 500 employers surveyed, one in 10 larger businesses, who staff more than 250 people, say they are seeing more than 400 applications for entry level jobs advertised.
Employers have admitted to spending less time reviewing a CV than ever before, with half saying they spend less than six seconds reading one, and have said that despite the surge in applications, the majority of CVs do not stand out from the crowd.
Entrepreneur and Dragon Den star Piers Linney said the research shows that "because employers have less time than ever to review applications, the process of reviewing CVs has become almost 'Tinderised' with each CV given just a few seconds to stand out against the competition before being kept or cast aside."
Businesses are looking or "evidence of strength of character, tenacity and resilience," he said, while the study revealed that people are more likely to get through to the next stage in the recruitment process if there is evidence of extra-curricular activities, interests and courses, as opposed to simply listing exam results.
The research also outlined the top 10 CV faux pas:
1. Bad grammar
2. Spelling mistakes
3. Poor formatting
4. CV longer than two pages
5. Casual tone
6. Use of jargon
7. Unusual font style or size
8. Exam grades listed in full
9. Generic interests listed such as cooking or reading
10. Lack of activities related to personal development
Join our commenting forum
Join thought-provoking conversations, follow other Independent readers and see their replies