Endometriosis: Millions of women suffering due to chronic lack of research
'There is a long history of not taking menstrual pain seriously and even writing it off as hysteria,' Dr Annalise Weckesser told The Independent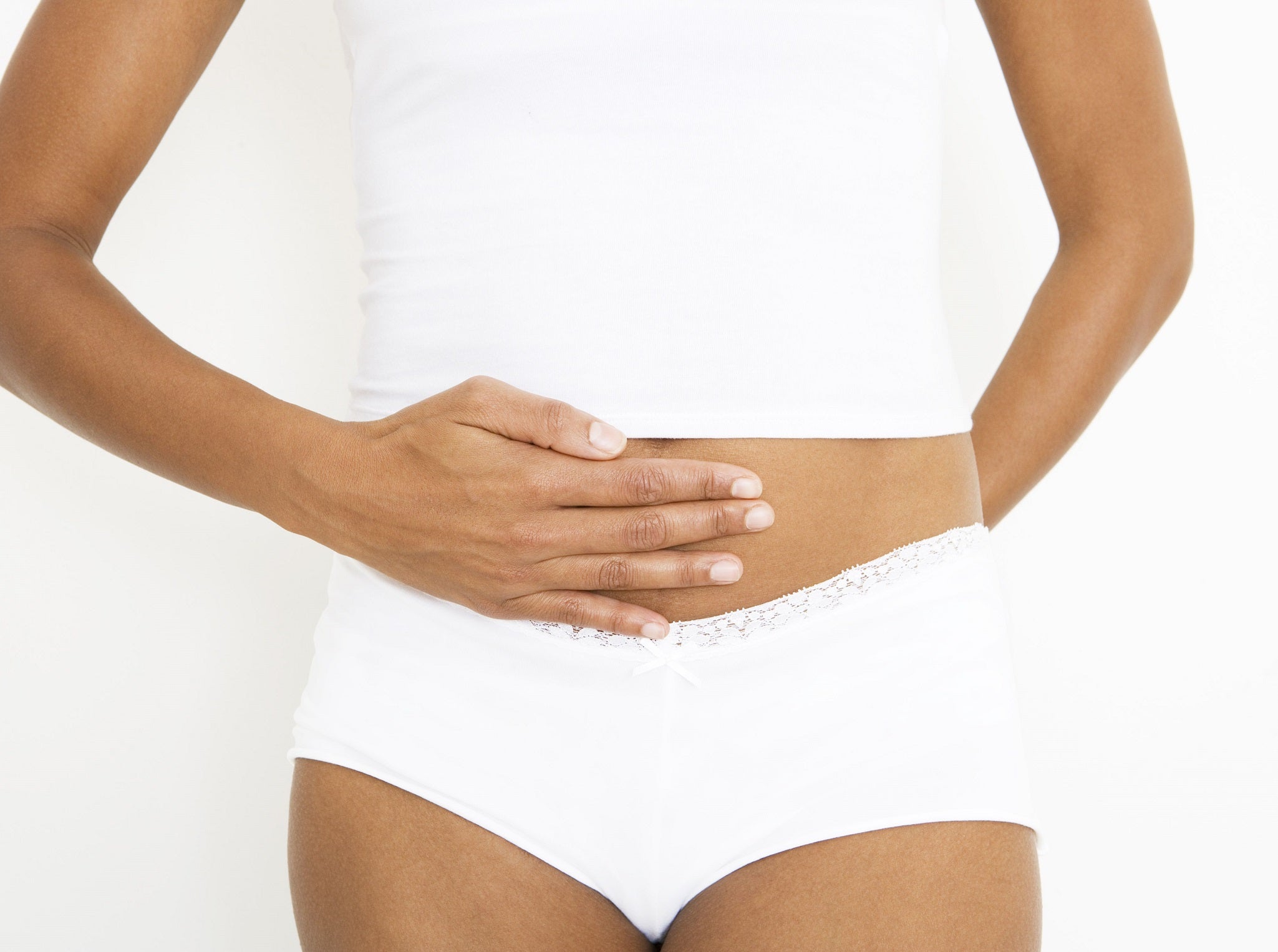 Millions of women suffering from a common yet little known reproductive disorder are being failed by a lack of research into the condition and its treatments, a new report has revealed.
Endometriosis is thought to affect around two million women in the UK, however, many are being forced to suffer through treatments that fail, painful side effects and a diminished quality of life due to chronic underfunding, researchers found.
The study by Birmingham City University's Faculty of Health, Education and Life Sciences exposes the reality of living with the debilitating condition that counts chronic pain as its principal symptom.
Endometriosis causes cells similar to those found in the lining of the womb to grow elsewhere in the body and can provoke a host of symptoms, often confused with other disorders, including: painful periods, crippling fatigue, bowel and bladder problems, and in some severe cases infertility. It can also produce no symptoms at all. It takes a woman an average of seven and a half years to be correctly diagnosed.
Researcher Dr Annalise Weckesser told The Independent the most striking outcome was that for many sufferers the battle continues after diagnosis due to inadequate treatment options.
"We heard from these women that it is so hard to get a diagnosis, but even when you get one your battle is not done. It's about trying a merry-go-round of different treatments," she said.
"These women have a desperation and willingness to try anything to see if it would work despite each available treatment having a host of side effects."
The study, released as part of Endometriosis Awareness Week, exposed an array of adverse side effects encountered by women using hormonal treatments to manage the condition, including weight gain, hair loss, abnormal hair growth and depression.
Separately, The Independent spoke to 20 women suffering from the disease who echoed the study's findings. Twelve of the women had to wait more than eight years before being correctly diagnosed, and the majority continue to struggle with devastating symptoms including pelvic pain, heavy periods, painful intercourse and depression, despite being under treatment.
Many confirmed that the fight for diagnosis was only the first hurdle.
"I have prescriptions for hormones, muscle relaxants and pain relief coming out my ears. They offer littler relief, I'm still in bed, I'm still predominantly housebound," 28-year-old Amy Colwell said.
Olivia, 26, said: "The treatment and knowledge of what will happen next is so limited. I am told following my surgery the endometriosis could regrow within six months or it may resurface never again. I might need repeat surgeries, I might not."
Women at work around the world
Show all 25
The study also found women felt overwhelmingly let down by the medical community, who tend to lack specialist knowledge of the condition or how to effectively manage it.
"My GP told me that the pain was likely in my head, and I should get therapy to deal with it. They refused to prescribe any painkillers. At that point, I gave up. I was tired of fighting, so I started to believe that I was making up the pain," Jillian Neckar, 24, told The Independent.
Hannah French, 37, said: "I had to piece the jigsaw together for myself. This has to change - doctors should be considering endometriosis for any woman of childbearing age presenting with any pelvic pain not responding to treatment."
Laura McAlpine had to undergo a hysterectomy at 29, after being misdiagnosed for eight years.
Emma, 37, told how she took a list of symptoms to her doctor but was dismissed immediately. Eight years later, she was diagnosed with the disease.
Dr Weckesser believes the struggle to arrive at a diagnosis is partly due to a long history of women's pain not being taken seriously, and a continuing stigma surrounding menstrual health.
"There is a long history of not taking menstrual pain seriously and even writing it off as women's hysteria. We don't talk about menstrual health, young girls' knowledge about menstrual health is poor," she said.
"Our medical professionals are not separate from that so what is an average experience of menstruation, what is typical and what is atypical? That permeates up into the nurses and the GPs and that's why you get young women being written off."
The study, which forms part of a larger research trial, looked at the experiences of 14 women living with the disease and the medical treatments available to them, including the pill, the coil and the injection.
The disease is classified in four stages, from one (minimal) to four (severe) and treatment options can include surgery, hormone treatment, nutrition, and pain management.
However, some women find the toll on their mental health can be just as great as the physical symptoms.
Another study published this month found doctors are failing to address the psychological and social concerns of women suffering from the disease, corroborated by the women The Independent spoke to.
Louise Farquhar, 38, told The Independent: "I have struggled so much these last four to five years years, I feel I have lost years of my life with three surgeries in less than three years."
Jillian said: "My mental health has been very affected by endometriosis. I have depression and anxiety, and my biggest problem is my self doubt that I got after being told the pain was in my head."
Emma said: "It can be so isolating, like all chronic pain conditions. People can sympathise but no one knows what it is really like. Feeling not in control of your body, like it is working against you, and not in control of your future – having children – can be so damaging if there is no outlet for that upset."
All of the women The Independent spoke to felt they had received inadequate care at one point in their long journey to receiving a diagnosis or treating their symptoms. However, many cited the excellent quality of care received after being referred to a British Society for Gynaecological Endoscopy (BSGE) accredited centre. Under NHS guidelines, women with stage three or four disease have a right to receive specialist treatment in one of the 50 centres across the UK.
Despite this, a lack of research funding into both the cause of the disease and effective treatments means women's options remain limited.
Endometriosis UK spokesperson Emma Tegala told The Independent: "Research into endometriosis is so important. We don't currently know what causes endometriosis and so working towards a cure is difficult. We believe women should have choice in the treatments they have access to but at the moment these options are limited and a part of that is due to a lack of research.
"Much more research is needed to give women a wider range of treatment options and help bring an end to women suffering from what can be a devastating condition."
Join our commenting forum
Join thought-provoking conversations, follow other Independent readers and see their replies