Energy price cap: Spam overload feared under plans to shake up market
Companies will be forced to open up their databases and put a cap on prepay meters
Tom Bawden
Energy Editor
Thursday 10 March 2016 19:39 Comments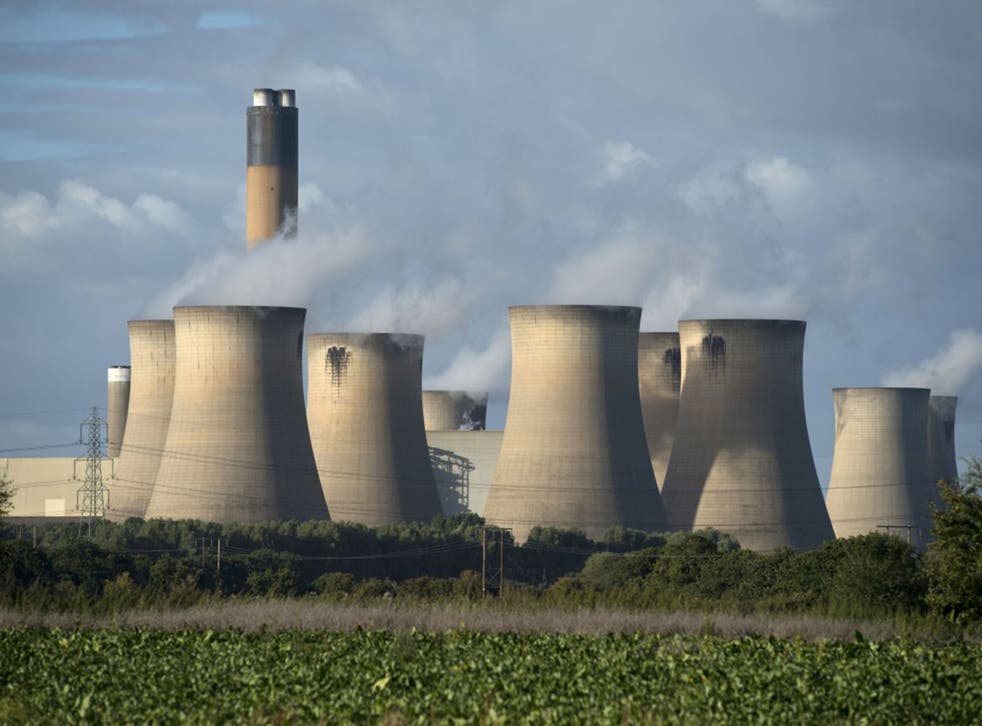 Households could be "inundated" with unsolicited sales pitches from energy providers after the industry watchdog proposed forcing companies to open up their databases to rival suppliers.
The Competition & Markets Authority (CMA) announced a shake-up of the energy industry to drive down prices in a sector it says is collectively overcharging Britain's households by £1.7bn a year.
It proposed a price cap to stop Big Six suppliers, such as British Gas, from charging excessive amounts to the four million households on pre-payment meters. It also wants to force them to share information on those customers who have been on expensive default standard variable tariffs for three years or more, so that rivals can attempt to lure them away with lower prices.
Customers on standard variable tariffs, which account for 70 per cent of UK households, could save an average of £300 a year by switching to an alternative supplier. This is because after signing up to a relatively cheap fixed-term deal of one to three years when they first signed to the supplier, they have since been moved on to a higher-rate default standard-rate tariff.
But despite the good intention of the database proposal, financial advisers are concerned that it could mean households are bombarded with offers from rival energy suppliers that could leave them feeling even more confused.
"There's almost a feeling that if you haven't switched to a new provider within three years you'll be punished with spam," said Martin Lewis, founder of the MoneySavingExpert.com price comparison website.
"I'm getting tweets from all over the place from people who are worried about this. The risk is that if everybody shouts at them, people will just put their fingers in their ears, he said.
Richard Neudegg, head of regulation at the uSwitch.com comparison site, said: "Proposals to share data between providers are well intentioned but could lead to consumers being inundated with unsolicited marketing material."
"This risks further confusion among customers, particularly the most vulnerable, and could also raise data privacy issues."
UK news in pictures

Show all 50
The CMA has three months to iron out its proposals and experts say there could be ways to keep a lid on the marketing. A limit could be placed on how many messages a customer can receive or a rule could mean they can only be contacted through their existing supplier – which may, for example, include letters from rivals when sending out bills.
A CMA spokesman said the group is aware of concerns about the database and will take measures to deal with them, such as giving people the option to opt out.
"The database will be Ofgem-controlled, only licensed suppliers will have access and their continued access will depend on them complying with strictly controlled criteria on how they communicate with customers," he said. "This could mean suppliers offering to save you hundreds of pounds a year and we think that it's a worthwhile offer for customers to hear."
The CMA report is the result of an 18-month investigation into the industry. It met with a mixed reception as some welcomed the decision to help the most vulnerable in society through a prepayment meter price cap – while others said the cap should also apply to those on standard tariffs.
"We have found that the six largest suppliers have learned to take many of their existing customer databases for granted, not just over prices, but with service and quality," said Roger Witcomb, head of the investigation.
"Yet in those parts of the retail markets where competition is working, customers are benefiting to the tune of hundreds of pounds a year by switching," he added.
Ofgem said it would work closely with the CMA on how to implement its proposals.
Register for free to continue reading
Registration is a free and easy way to support our truly independent journalism
By registering, you will also enjoy limited access to Premium articles, exclusive newsletters, commenting, and virtual events with our leading journalists
Already have an account? sign in
Join our new commenting forum
Join thought-provoking conversations, follow other Independent readers and see their replies