Flood-hit families could be left homeless for weeks while government refuses to declare national emergency
Weather warnings remain in place for village on River Don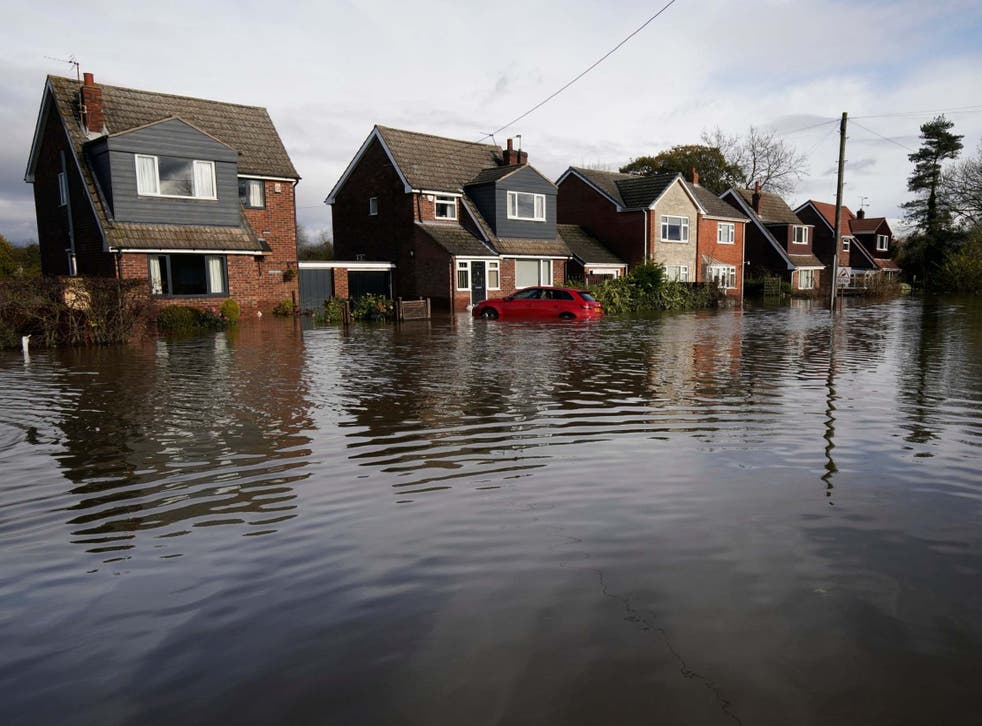 Hundreds of people who were forced to evacuate their homes by flooding have been told they may not be able to return for another three weeks.
Residents in the village of Fishlake near Doncaster were among the worst hit when the river Don''s waters rose and spilled over its banks.
Now Doncaster Council has warned that clearing the water is "expected to take weeks, not days".
"Whilst some people may choose to return to their properties in other affected areas, they must not do so if their property is still submerged," it said in a statement. "The Environment Agency, supported by the emergency services, is working hard to recover the area for a safe return but this is going to take some time and the latest estimates suggest a safe return could be up to three weeks away for some residents.
"Every effort is being made to increase the pumping in the area in order to reduce this timeframe".
Homes evacuated as flooding chaos strikes England

Show all 30
More than 100 flood warnings and alerts have been issued across the UK – with the north east continuing to be highlighted as an area of particular risk.
Of the 34 flood warnings currently in place across the UK, highlighting places where flooding is expected, 17 are on the river Don – including the already submerged Fishlake area.
So far it is estimated more than 1,000 properties in flood-stricken areas have been evacuated.
Conditions have the potential to worsen on Thursday according to a yellow rain warning issued by the met office for an area spanning the north east – with forecasters saying the deluge could cut communities off for days and create "a small chance of fast flowing or deep floodwater, causing a danger to life"
Despite continuing warnings, ministers have stopped short of calling the floods a national emergency – with Cabinet Secretary Michael Gove telling BBC Breakfast: "It's certainly an emergency and it deserves a national response".
He added: "And that's what we've had. So we've had an army unit from Catterick scrambled to help those affected, we had an RAF Chinook from Odiham in Hampshire which was deployed to help, we've had cabinet ministers visiting Derbyshire, Nottinghamshire and Yorkshire to talk to effected victims.
"It's also been the case that the government have made money available to local authorities to deal with this particular crisis".
It comes after the government was roundly attacked for its response to the flooding – with Jeremy Corbyn accusing the Conservatives of neglecting the north of the country.
Speaking at a rally in Blackpool, he added: "If this had happened in Surrey instead of Yorkshire and the East Midlands, I think it would have been a very different story. When terrible floods struck the South in 2014, David Cameron rightly said 'Money is no object in this relief effort. Whatever money is needed, we will spend it.'
"This time, Boris Johnson waited five days before calling a COBRA meeting – and only after I wrote to him demanding it."
Liberal Democrat leader Jo Swinson echoed Mr Corbyn's calls for a stronger response, writing on Twitter: "This is a national emergency and we need to treat it like one".
Join our new commenting forum
Join thought-provoking conversations, follow other Independent readers and see their replies