England vs Spain: Millions miss out on watching Nations League match shown on pay-per-view Sky Sports
After a trailblazing World Cup campaign, many fans hoped to carry their support on in to the winter. But lots were left unable to watch as the game was exclusively broadcast on Sky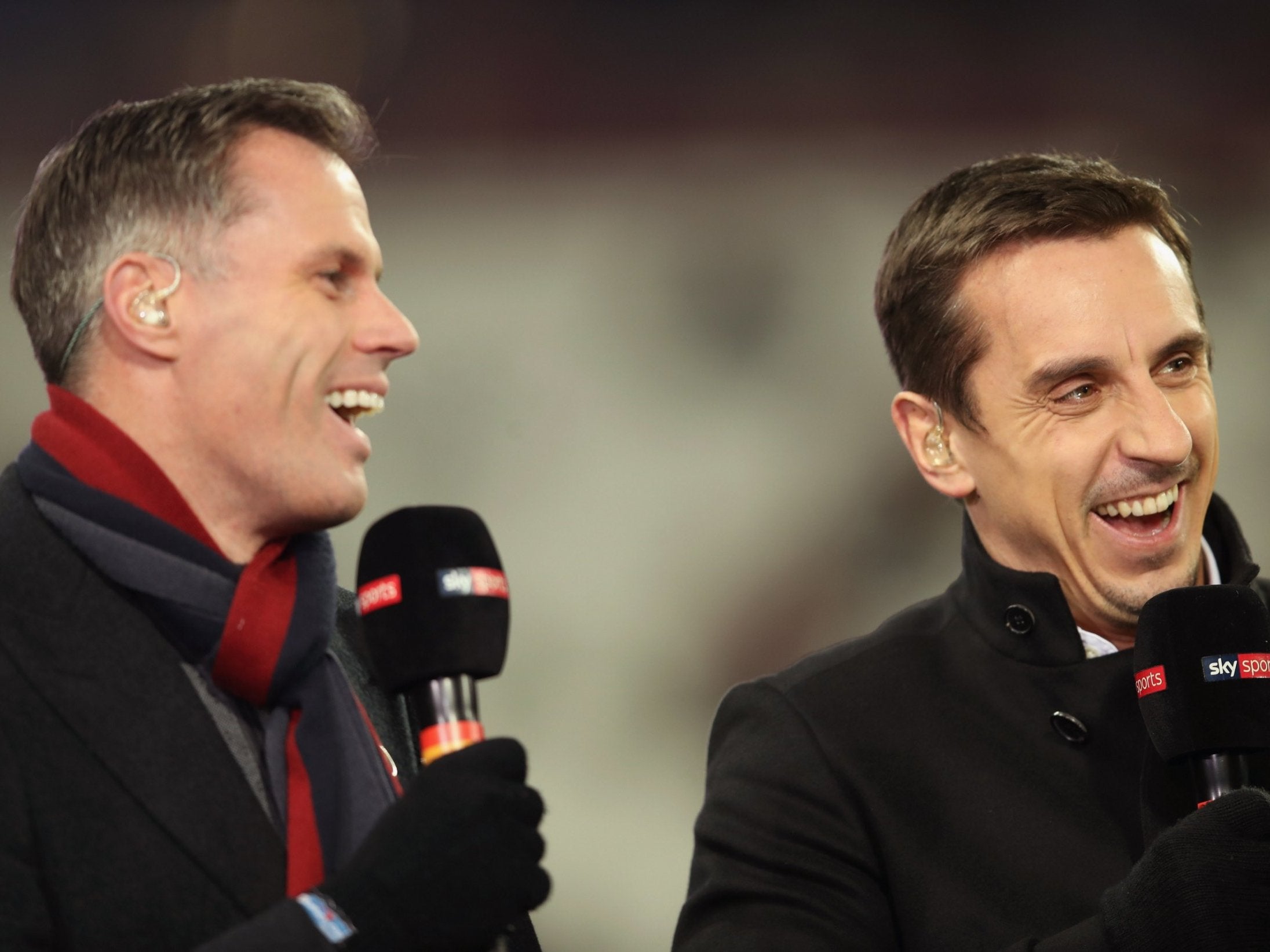 England fans have criticised the footballing authorities after Saturday night's game against Spain was shown exclusively on pay-per-view television, excluding millions of supporters from watching.
The game ended in a 2-1 loss for England after an early Marcus Rashford goal was cancelled out by strikes from Saul Niguez and Rodrigo.
Aired on Sky Sports, who won the bidding rights in 2016 for all of the national team's games in new tournament Uefa Nations League, many fans were angered at being priced out of watching the first international match since Gareth Southgate's side's dizzying World Cup run over the summer.
England made it to their first semi-final of a major tournament since 1990, surpassing TV viewing figures records and filling up beer gardens across the nation. More than 26 million people – 40 per cent of the population – tuned in to watch England's eventual loss to Croatia. Some expected fans to continue their passionate support into the new season – but those without Sky Sports were unable to watch on Saturday night.
Harry Dempster, an England fan posting on Twitter, said: "Not sure how I feel about England being on Sky. Surely keeping it on BBC where all can view would be better? Passion over paycheck. Just as my passion for England was reunited I'll now miss it as I don't have Sky. Supporting our team shouldn't be about finances."
England vs Spain - player ratings
Show all 22
Another fan voicing his concern about the move, Ashley James Moore, said: "It's a joke how England are on Sky tonight. You'd think after an amazing World Cup they'd want everyone to be able to watch the first match! #MoneyTalks"
A post on the social media site from a user named Adam warned: "The England football team should never be on pay-to-view such as Sky or BT Sport. The majority of fans (especially young fans) will start to become more detached from the national side as a result."
The brainchild of disgraced ex-Uefa president Michel Platini, the Uefa Nations League is an attempt to improve the competitiveness of international football in between major tournaments. Many fans and players however – at least for now – view the tournament as nothing more than a set of glorified friendlies preparing the teams for the pinnacles of the sport: the European Championships and the World Cup.
These tournaments, as well as England's qualifying games, are set to remain on terrestrial, with ITV winning broadcasting rights to the qualifiers which will start in March 2019.
The FA told The Independent: "Under UEFA's new centralised media rights agreement for the 2018-22 period England games will be shown on Sky Sports (Nations League + friendlies) and ITV (qualifiers + pre-tournament friendlies) for the four years.
"We are looking forward to working with Sky Sports. As has been proven by their coverage of competitions such as the Premier League, we are confident that Sky Sports will continue to offer an outstanding viewing experience.
"Euro 2020 and the 2022 World Cup will continue to be shown on BBC and ITV."
Join our commenting forum
Join thought-provoking conversations, follow other Independent readers and see their replies