EpiPen users told to use devices past normal expiry date amid supply shortage
UK medicines regulator approves four-month shelf life extension to maintain supply levels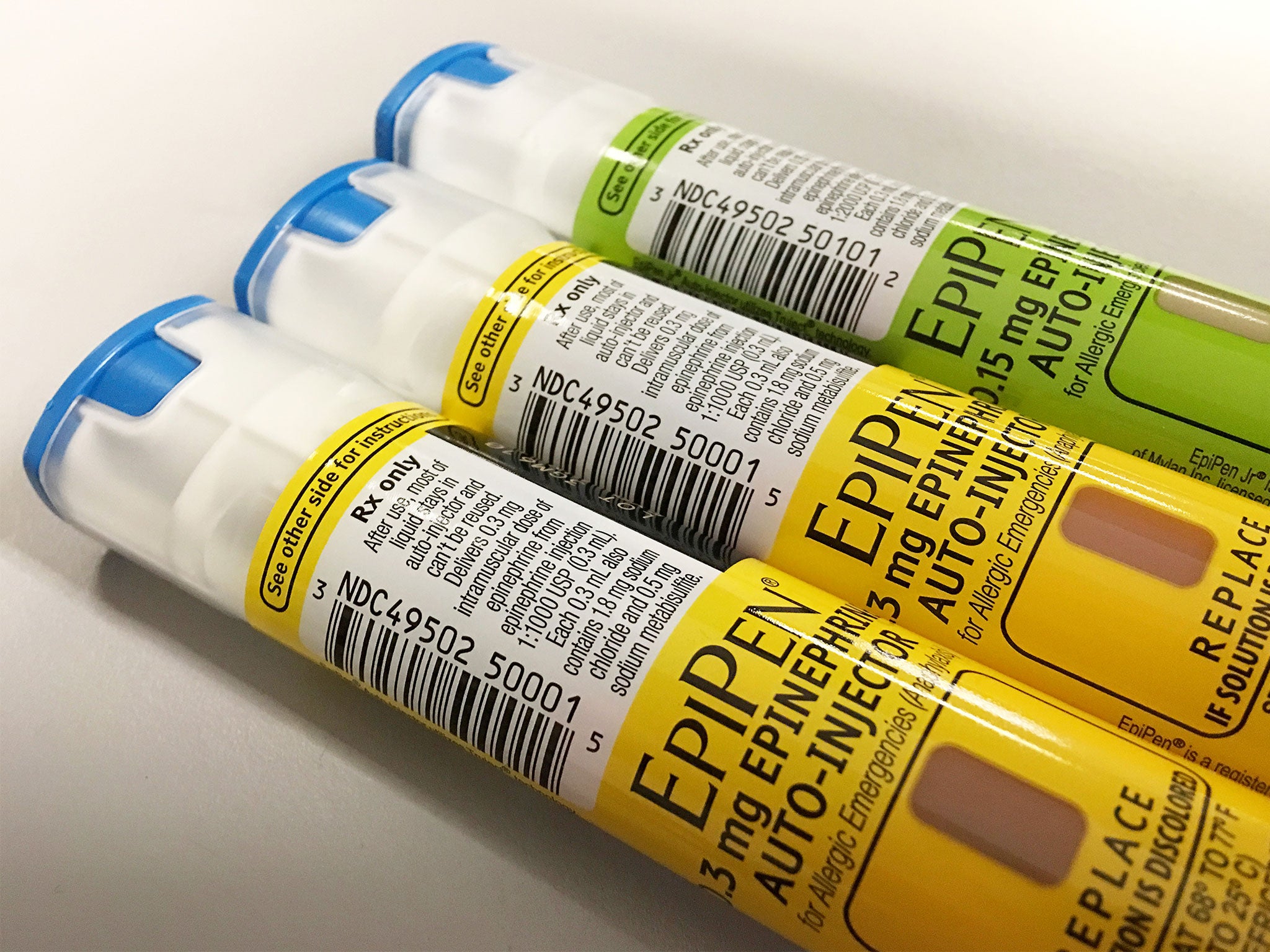 Patients who treat severe allergic reactions with EpiPens have been told to use the devices beyond their labelled expiry dates amid an international supply shortage.
Manufacturers have been handed approval by the UK's medicines regulator to extend the shelf life of certain batches of EpiPen by four months.
EpiPens are the most common type of adrenaline auto-injector used in Britain by people with potentially lethal allergies to foods, insect bites and medications.
Mylan, which markets and distributes the product in the UK, said shortages were due to supply problems experienced by the drug's manufacturer, pharmaceutical giant Pfizer.
In a statement posted on its website, Mylan UK said: "This announcement is based on a careful review of product stability data provided by Pfizer.
"We believe the extension of use beyond the labelled expiry date will temporarily address patients' access to and use of EpiPen auto-injectors.
"We appreciate how important it is for individuals with life-threatening allergies to have access to adrenaline auto-injectors and understand the challenges this situation continues to pose for patients.
"We will continue to proactively and diligently update pharmacies, healthcare professionals and patient advocacy groups across the country regarding any changes in stock availability."
The shortage is particularly problematic for children with allergies as Mylan have already run out of stocks of their EpiPen Junior devices with disruption due to last through 2018, the Department of Health reports.
EpiPen shortages have been reported in Canada this year, as well as in the US, where the Food and Drug Administration has designated the drug in short supply since May.
15-year-old died after suffering allergic reaction to Pret a Manger baguette, inquest will hear
Earlier this week, an inquest heard how 15-year-old Natasha Ednan-Laperouse died following an allergic reaction to sesame seeds in a Pret a Manger baguette bought at Heathrow airport.
The teenager's father administered two EpiPen injections in her legs when she fell ill on a flight to Nice after consuming the sandwich in July 2016.
However, the inquest heard needles used on the devices were just 16mm long, less than the 25mm recommended by the Resuscitation Council to effectively treat an anaphylactic reaction.
Coroner Sean Cummings ruled the sandwich chain had not displayed specific allergen information on either the baguette or the cabinet in which it was displayed.
Join our commenting forum
Join thought-provoking conversations, follow other Independent readers and see their replies