Eric Pickles accused of illegally blocking Traveller sites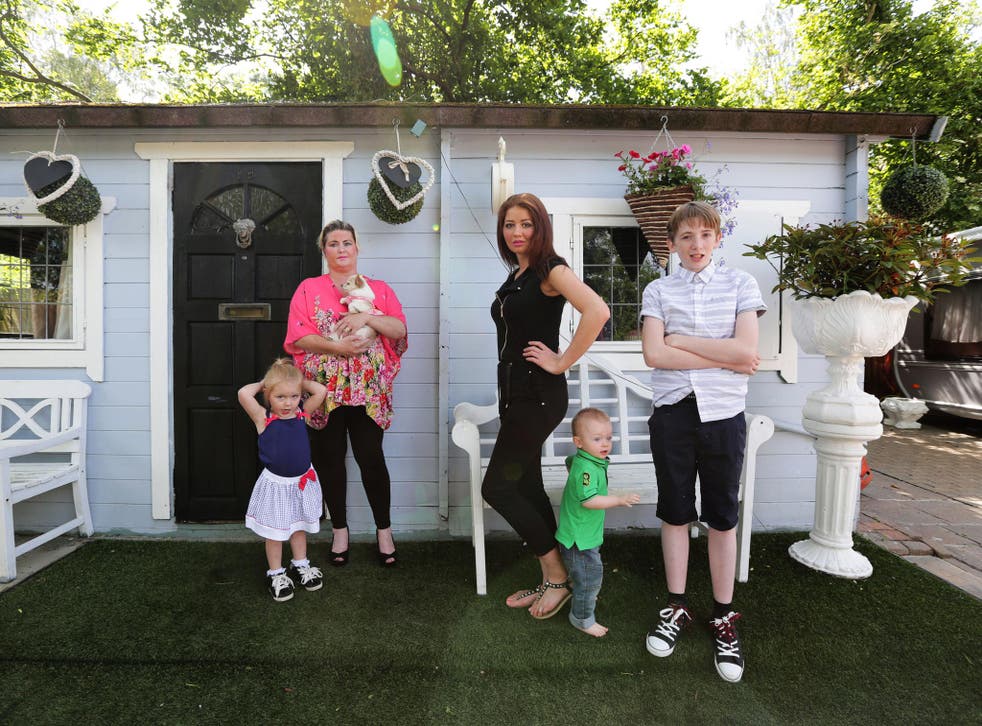 Eric Pickles is acting illegally by repeatedly overruling the decisions of his own department's planning inspectors to prevent the creation of Traveller sites across the country, the High Court will hear next week.
On Tuesday the actions of the Secretary of State for Communities and Local Government will be challenged during a three-day judicial review hearing brought by one Romany Gypsy and three Irish Traveller families.
If Mr Pickles loses, dozens of his past decisions – which have often seen him overturning the recommendations of his department's own planning officials – will be called into doubt and could prompt a flood of fresh appeals from Gypsies and Travellers demanding the right to settle on green belt land.
Lawyers for the four families will argue that the Government's decision to impose a "blanket call-in" for all Gypsy and Traveller appeals over planning permission in the green belt – which allows Mr Pickles to decide on them personally – breaches their human rights and equality laws.
The new policy has been in place since last July. At the time Local Government Minister Brandon Lewis said it would only last for six months to allow Mr Pickles to check that the Government's planning policies were being interpreted correctly. But it has since been extended indefinitely.
Lawyers for the families will also claim that the Government's Planning Policy for Traveller Sites, brought in by Mr Pickles in March 2012, is inherently discriminatory as it is targeted at specific racial groups rather than the population as a whole.
"The guidance singles out Gypsy sites in the green belt. It ignores other caravan sites and other residential development for the settled population in the green belt," said Keith Coughtrie of Lester Morrill Solicitors, who is representing the families. "It singles out Gypsy and Traveller development on the grounds of race only and requires that no matter what the size or impact of the development is, all will be determined by the Secretary of State."
Due to a reluctance by councils to set aside specific plots on which Gypsies and Travellers can settle, many take matters into their own hands, buying patches of land around towns and villages. This often sparks a battle for planning permission with the local authority.
If their application is refused, the Travellers can appeal to the Department for Communities and Local Government (DCLG) Planning Inspectorate. While inspectors may then find in favour of the Travellers, Mr Pickles now has the power to "call in" the case and overrule the decision if he wishes.
Figures released last month under Freedom of Information rules and seen by The Independent show that in 2013, more than half of appeals were upheld when the decisions were left in the hands of DCLG planning inspectors – but that when Mr Pickles intervened, just 15 per cent were upheld.
Matthew Brindley, policy manager at the Traveller Movement charity, said: "We have a national shortage of Traveller sites, and we're very concerned by what we're hearing about the number of [planning] applications being 'called in' by the Secretary of State. We believe that there's a focus on Gypsy and Traveller planning applications… which is causing a disproportionate impact on them.
"These families need somewhere to stay and this policy has a huge impact on them, in terms of health, the education of their children, on employment opportunities and on community cohesion."
Mr Pickles has overseen a tightening of local planning laws during his time as Secretary of State. At the Conservative Party conference in 2012, he promised to "stop caravans in their tracks" by allowing councils to issue unlimited fines to people who ignore planning rules, in an attempt to avoid a repeat of the Dale Farm dispute in 2011.
Local Government Minister Brandon Lewis said: "The Government has intentionally strengthened Green Belt protection, and we have taken action against unauthorised development to ensure fair play in the planning system. Planning policy issued in 2012 is very clear that both temporary and permanent Traveller sites are inappropriate developments in the Green Belt, in the same way that most bricks and mortar houses are deemed inappropriate in the Green Belt. Every planning application and appeal is considered with due process on its individual merits in light of the local circumstances."
Case study
Bridget Doran is one of the Travellers challenging Mr Pickles in the High Court. She and her husband Tommy bought a plot of land outside the village of Platt near Sevenoaks, Kent, in 2007 and settled there with their sons and grandchildren.
She told the Travellers' Times that her family had since "sunk every penny they had" into the site and were on the verge of winning a long battle for planning permission with the local council – but in March this year Mr Pickles overruled the inspector's recommendation that it should be granted.
"We get on with everyone in the village," she said. "All our children are in the primary school and the high school and when the news about our appeal was in the papers all the children were asking our little ones whether that meant they would have to move and how sad that would be.
"People in the village and the local shops and pubs are angry with Mr Pickles and offering to write letters to him asking him to let us stay. If we have to move it will be back on the road. We are not moving onto a local authority site. It's too rough."
She claimed that Mr Pickles overruled the planning inspector "because he doesn't like Travellers", adding: "He is being unfair to the local community as well – because they want us to stay."
Register for free to continue reading
Registration is a free and easy way to support our truly independent journalism
By registering, you will also enjoy limited access to Premium articles, exclusive newsletters, commenting, and virtual events with our leading journalists
Already have an account? sign in
Register for free to continue reading
Registration is a free and easy way to support our truly independent journalism
By registering, you will also enjoy limited access to Premium articles, exclusive newsletters, commenting, and virtual events with our leading journalists
Already have an account? sign in
Join our new commenting forum
Join thought-provoking conversations, follow other Independent readers and see their replies