Eric Pickles: Government made 'mistake' in taking the advice of the Environment Agency
The Communities Secretary said the Government took the wrong advice from the Environment Agency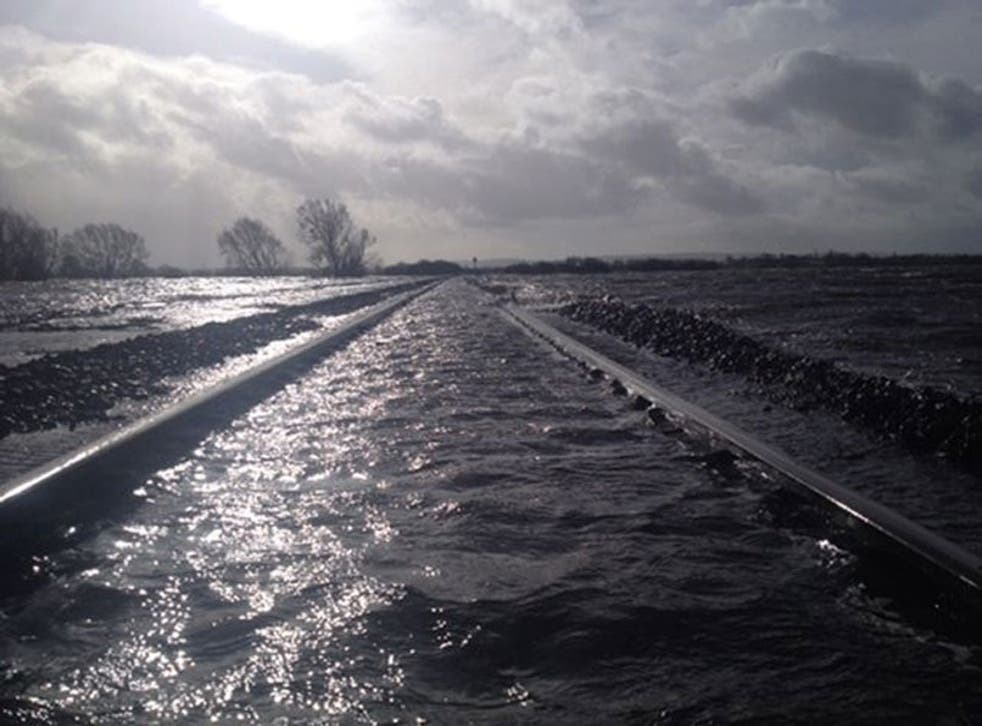 Communities Secretary Eric Pickles has admitted the Government made a "mistake" in not dredging rivers to prevent flooding, because it relied too heavily on Environment Agency advice.
As forecasters warned of another week of storms, Mr Pickles, who has taken temporary charge of the response to the crisis, issued an unreserved apology to those affected in the Somerset Levels.
Repeated calls for dredging were made to Downing Street and other Whitehall departments by farmers and others in the region from at least six months ago but funding was declined.
"We made a mistake, there's no doubt about that and we perhaps relied too much on the Environment Agency's advice," Mr Pickles told BBC1's Andrew Marr Show.
"We recognise that we should have dredged and I think it is important now that we get on the process of getting those people back into their houses once we are able to really do some serious pumping."
Mr Pickles has criticised EA chief Lord Smith for his refusal to apologise to flood-hit victims.
"It's not a sign of weakness," he told the Mail on Sunday.
"A bit of reaching out and humanity and humility is good for everybody, whether a distinguished quangocrat or a member of the Cabinet."
Asked on the Andrew Marr Show if the Prime Minister should also apologise, Mr Pickles said: "I'll apologise. I'll apologise unreservedly.
"I am really sorry that we took the advice ... we thought we were dealing with experts."
The Agency was "fit for purpose" and its staff were doing a fantastic job on the ground dealing with the floods but there were serious questions about parts of its leadership, he said.
David Cameron is to chair the latest meeting of the Government's emergency Cobra meeting this afternoon.
Earlier this week the Prime Minister promised to do "everything he can" to help the flood-stricken communities.
Today will see a brief respite from the onslaught, as heavy rain and winds of more than 60mph die down, but another storm is set to arrive tomorrow night.
And further storms will continue to batter Britain until the weekend, forecasters at MeteoGroup have predicted.
In Chertsey, Surrey, police are investigating whether flooding led to the death of seven-year-old Zane Gbangbola, who died in hospital after falling unwell at his home during the early hours of Saturday morning.
It has been suggested that the child may have been overcome by carbon monoxide fumes from a faulty flood water pump being used to empty his parents' home.
His parents remain in a serious condition in hospital.
Two severe flood warnings are still in place in the crisis-hit Somerset Levels, where many residents have already been forced to evacuate their homes after weeks of heavy rain.
The Environment Agency has also issued a third flood warning in the coastal village of Chiswell, in Dorset. The authorities are being assisted by the armed forces to shore up sea defences in the village, which were damaged by last week's storms.
There are nearly 300 low-level flood alerts and almost 200 medium-risk flood warnings in place across Wales and southern and central England, while several hundred homes in Dorset, Surrey and Cornwall have been left without power.
In Croydon, South London, a pedestrian underpass is to be turned into an emergency pond to hold hundreds of litres of flood water posing a threat to homes and businesses.
In pictures: Prince Charles visits the Somerset Levels

Show all 5
Meanwhile, rails services in and out of the West Country have been suspended and operators have put on replacement bus services and slashed ticket prices for passengers.
Flooding at Athelney and between Taunton and Bridgwater in Somerset means that all mainline routes to the region from London are closed.
The diversionary route via Yeovil is also closed at Crewkerne because of a landslip and is expected to remain shut for up to a week.
The latest blow follows a stretch of the rail line connecting Cornwall to the rest of the country falling into the sea at Dawlish in Devon when an 80-yard stretch of the sea wall was destroyed by high tides and stormy seas.
The Met Office warned that river levels are expected to continue rising along the Thames, the Severn and the Dorset Stour this week.
England has faced the wettest January since 1766 and with the ground already saturated, further rain fall poses a significant flood risk across the country, particularly in the south.
Since before Christmas around 5,000 properties have been affected by flooding across the country, including 40 in Somerset.
Paul Gundersen, Met Office chief meteorologist, said: "We have another Atlantic storm bringing gales and heavy downpours to many parts of the UK this weekend.
"Monday is expected to bring a brief respite from the stormy conditions before more strong winds and rain set in from the west on Tuesday.
"This will bring the continuing risk of flooding and damaging winds bringing down trees to cause disruption to travel and power networks."
The Ministry of Defence has put 1,600 personnel on six-hour notice to help in the south of the country if needed, the Government said.
EA staff have been out in force across England to try to stop more people falling victim to the storms by installing flood defences, repairing damaged coastal defences, deploying sandbags and clearing river blockages.
In East Sussex, the ruined 148-year-old, Grade-I listed West Pier in Brighton survived another night of stormy weather after a large section collapsed into the English Channel on Wednesday.
And an elderly woman has been taken to hospital with serious injuries after a tree fell on to a white Ford Fiesta in Birmingham.
Additional reporting by Press Association
Join our new commenting forum
Join thought-provoking conversations, follow other Independent readers and see their replies