Wales lynx escape: Zoo 'outraged' over killing of escaped big cat
Local council says escaped animal has been 'humanely destroyed'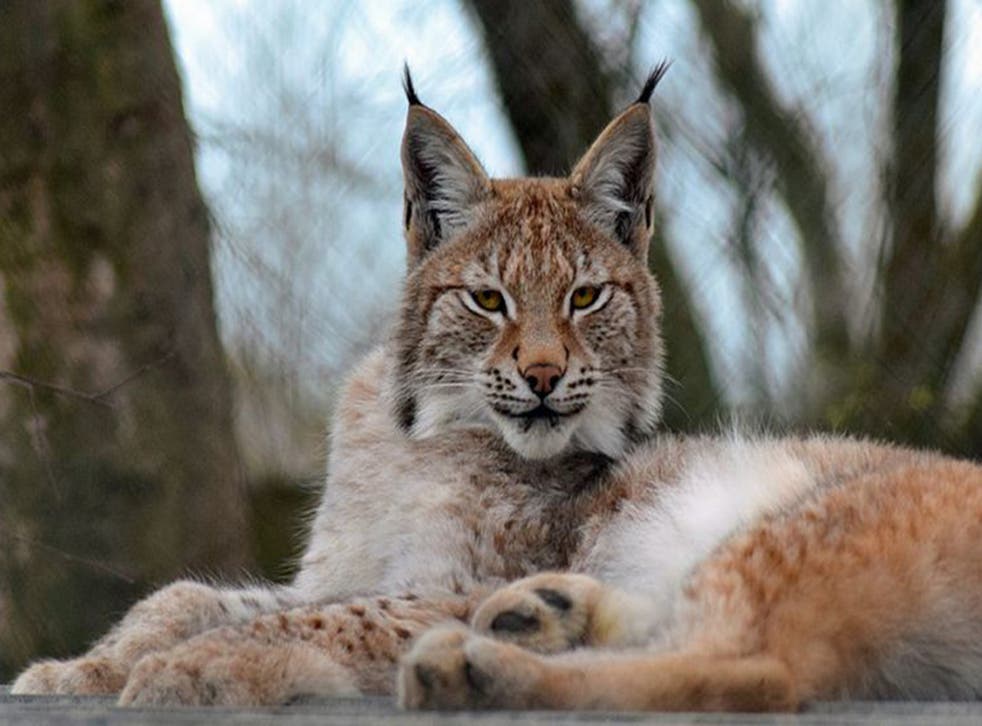 A Welsh zoo has said it is "outraged" after the local council confirmed an escaped lynx had been "humanely destroyed".
Lilleth, twice the size of a domestic cat, went on the run for over a week after escaping from Borth Wild Animal Kingdom in Ceredigion, near Aberystwyth, on 29 October.
Despite "exhaustive efforts" being made to recapture the young animal Ceredigion Council said the decision had been taken after she strayed into a populated area and the risk she posed to the public became "severe".
UK news in pictures

Show all 50
However, in a statement released on their Facebook page the wildlife park condemned the killing.
"We are truly devastated by the hunting and killing of Lillith last night. For the past three weeks we have been tracking and attempting to catch her in a safe way," they wrote.
"We have employed 24-hour, on-site help from expert trackers and animal recovery specialists who have been aiding us in our efforts, but she proved to be quite elusive."
They said that the centre would be closed until further notice but they planned to reopen after inspection.
Earlier, Aberystwyth central councillor Ceredig Davies shared a post on Facebook saying: "It is with deep regret that Ceredigion County Council reports on the humane destruction of the Eurasian Lynx that recently escaped from Borth Wild Animal Kingdom.
"Despite exhaustive multi agency efforts to recapture the class A animal, the multi-agency group responding to the incident received additional advice late on Friday afternoon, 10 November, from a specialist veterinary surgeon that the risk to public well-being had increased from moderate to severe due to the continued failure of the Wild Animal Kingdom to recapture the Lynx.
"The safety of the public was paramount and therefore once the Lynx had strayed over to a populated area of the community it was necessary to act decisively."
On Friday the council said the zoo, which had been closed since Lilleth's escape, would be put under scrutiny and they would carry out an inspection there later this month.
Staff from Borth Wild Animal Kingdom had been attempting to catch the lynx after she is believed to have escaped by making a "giant leap" over an electrified fence, according to the BBC.
One of the zoo's owners, Dean Tweedy, said the lynx was sighted at about 9pm on Monday, on the same hill where she was spotted on Sunday night and she could also be heard calling in the early hours. Despite this a number of traps failed to capture her.
Mr Tweedy and his wife, Tracy, bought the £625,000 zoo a year ago.
Register for free to continue reading
Registration is a free and easy way to support our truly independent journalism
By registering, you will also enjoy limited access to Premium articles, exclusive newsletters, commenting, and virtual events with our leading journalists
Already have an account? sign in
Register for free to continue reading
Registration is a free and easy way to support our truly independent journalism
By registering, you will also enjoy limited access to Premium articles, exclusive newsletters, commenting, and virtual events with our leading journalists
Already have an account? sign in
Join our new commenting forum
Join thought-provoking conversations, follow other Independent readers and see their replies