Essex County Council asked why there are swastikas carved on one of its buildings
A Freedom of Information request questioned why the 'potentially offensive and upsetting' symbols had been used on the County Hall in Chelmsford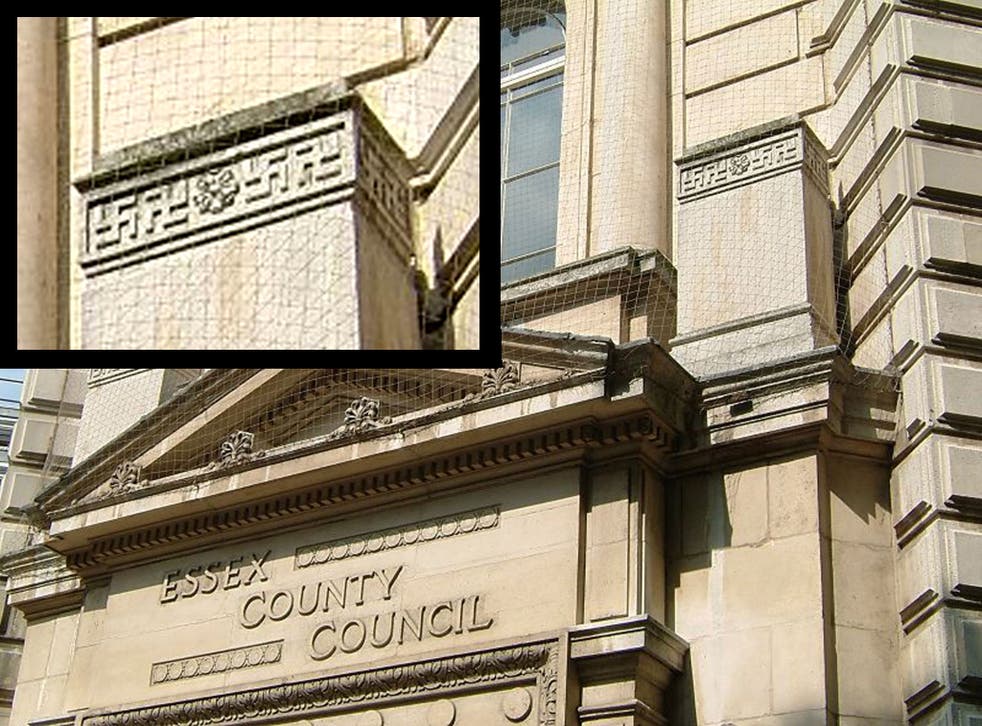 A council has been asked to explain why it has swastikas carved into the stonework of its offices.
A Freedom of Information request lodged by a member of the public asked Essex County Council why the "potentially offensive and upsetting" symbols were on the building in Chelmsford.
The carvings on County Hall, built between 1928 and 1939, were made shortly before World War Two.
The individual asked why it "was still commissioned given the symbol's negative connotations".
Essex County Council is dealing with the request made under the Freedom of Information Act.
It is not known whether the council has ever been asked to remove the symbols or whether their presence on the building has ever been discussed.
Dr Mark Curteis, curator of social history and art at Chelmsford City Council, told the BBC the swastikas on County Hall were "lifted and adapted" from ancient designs.
"The swastika is still a symbol of peace," he said.
The swastika was around for thousands of years before Adolf Hitler adopted it as a Nazi symbol.
In Indo-European culture it was a symbol of good luck - the word swastika is originally derived from the Sanskrit "swastika", meaning "good to be".
Join our new commenting forum
Join thought-provoking conversations, follow other Independent readers and see their replies