How the plight of refugee children getting on lorries is going to get even worse after Brexit
Fears lone minors will become more vulnerable to people smugglers due to loss of legal routes and reduced cooperation with European law enforcement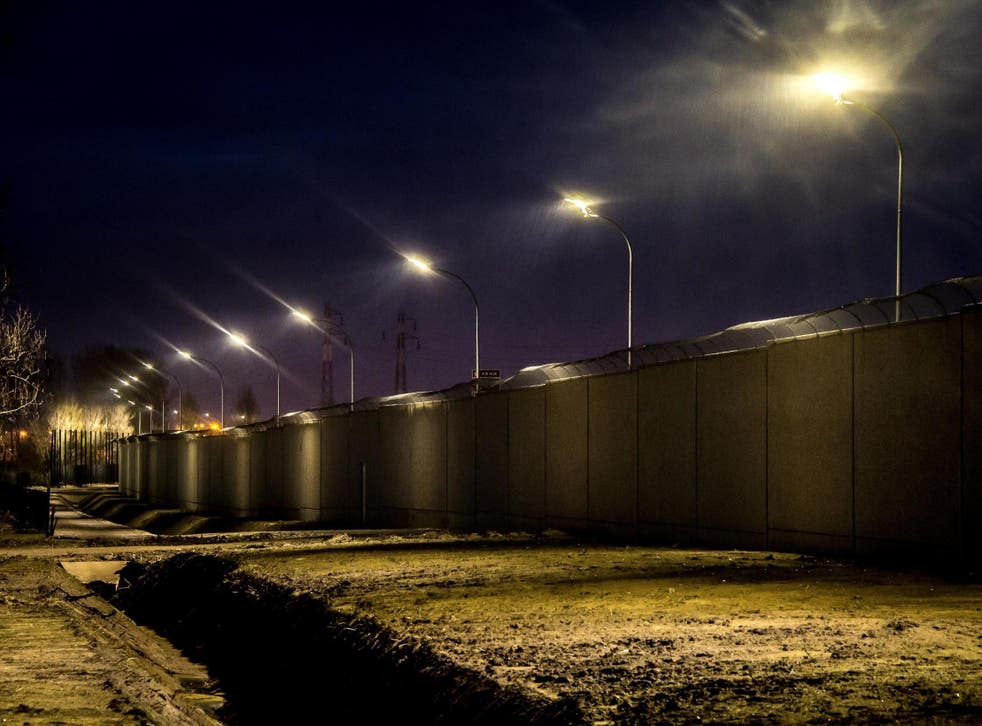 More children are going to risk their lives getting onto UK-bound lorries after Brexit, according to experts who warn that a loss of legal routes and reduced cooperation with European law enforcement will push unaccompanied minors into the hands of people smugglers.
Charities said young people who have travelled alone to Europe in a bid to join relatives in Britain will become more vulnerable to sexual and criminal exploitation, as current mechanisms to track their whereabouts across borders are likely to be scrapped when the UK leaves the EU.
On top of this, the legal pathway for children to join family members across the Channel, known as Dublin III, is set to be removed in the event of a no-deal Brexit, which campaigners said would push them to instead seek help from smuggling gangs to get them across.
Following the death of 39 people in a lorry this week, attention has been drawn to what Europol previously described as the "tremendous amount of crossover" between smugglers transporting people across borders and gangs ensnaring people for forced sexual and labour exploitation.
Criminal gangs, often installed in migrant encampments in Calais and other ports, profit from the desperation of refugees by charging them money to attempt boarding lorries. In cases where children cannot pay, they give them so-called "debts", which can be paid off in the form of "work" once they reach the UK, according to charities.
Britain currently uses a number of EU-wide databases, including Schengen Information System (SIS II), to report and investigate such activity, as well as missing children, across Europe, but after Brexit this access is likely to be either reduced or removed completely.
Child protection experts said that while the current mechanisms in place were in need of improvement, the expected loss of safe routes and reduced law enforcement cooperation after Brexit would cause the system to "completely fall apart", placing more young people at risk.
"Things are not anywhere near perfect, but this just means things are going to go backwards instead of forwards in terms of being able to strengthen cooperation between member states with regards to safeguarding children," said Laura Duran, senior policy and research officer at Ecpat UK (Every Child Protected Against Trafficking).
"There will be very little initiative or methods to investigate the human rights violations committed against them on the law enforcement side of things."
Ms Duran said the loss of the family reunion route to the UK would compound this, with the lack of a legal route for children making them "much more likely to take dangerous journeys".
She added: "This will make them really vulnerable to all sorts of exploitation and abuse along the way, be that having to sell sex in Greece to fund another leg of the journey, be that recruitment into criminal exploitation – all these things are really likely to increase for children."
Charities working with unaccompanied children in Calais echoed these concerns, and said the fear that this legal route could be removed within a matter of weeks meant they were "rushing" to help as many eligible unaccompanied minors to apply as possible.
"The worry is we don't have much time to try to tell the young people about this," said James Aldred, project manager at the Refugee Youth Service, which supports around 100 lone children in Calais.
"Cutting this route would fundamentally mark the end of any legal, safe pathway. The consequences are huge in terms of there will be no legal options we can advocate for, and we are fearful that we'll see many more cases of trafficking and fatalities," he said.
"We also know that the process of getting onto this legal route is not easy, it's not child-centred, so to get them to buy into it is really, so difficult, within a community where they believe they'll pass quicker on a lorry."
Mr Aldred said that a particular worry when children crossed the Channel on lorries or boats with the help of smugglers was that they remain in danger once they reached the UK, as they are often not known to any public authority.
"A real fear is that once they enter the UK, the situation is often not better for them. The visibility they had here goes, which leaves them at the mercy of those who want to exploit them, especially if they don't enter into child protection and declare themselves, they're fundamentally invisible," he said.
39 bodies found in lorry container in Essex

Show all 15
Beth Garinder-Smith, chief executive of charity Safe Passage, said that unless ministers took urgent action to guarantee the right for children with family in Britain to join them, hundreds of children could be stranded in Europe and take "deadly" risks to reach their relatives.
"When safe and legal routes aren't available, dangerous journeys are often the only option people have to join family or reach a place of protection. The government must act now to keep family reunion open, whatever happens with Brexit," she said.
A Home Office spokesperson said: "Deal or no deal, cooperation will continue on asylum and returns as it is in the interests of the UK and the EU. That is why we have taken the proactive step of writing to the European Commission making clear we are seeking to negotiate a replacement mechanism for unaccompanied asylum-seeking children to join their family members in the UK, once we leave the Dublin Regulation."
Join our new commenting forum
Join thought-provoking conversations, follow other Independent readers and see their replies