Brexit: EU citizens living in UK face 'nightmare' 85-page form in attempt to secure right to stay
Immigrants slam 'hostile' process as ministers continue to refuse to guarantee rights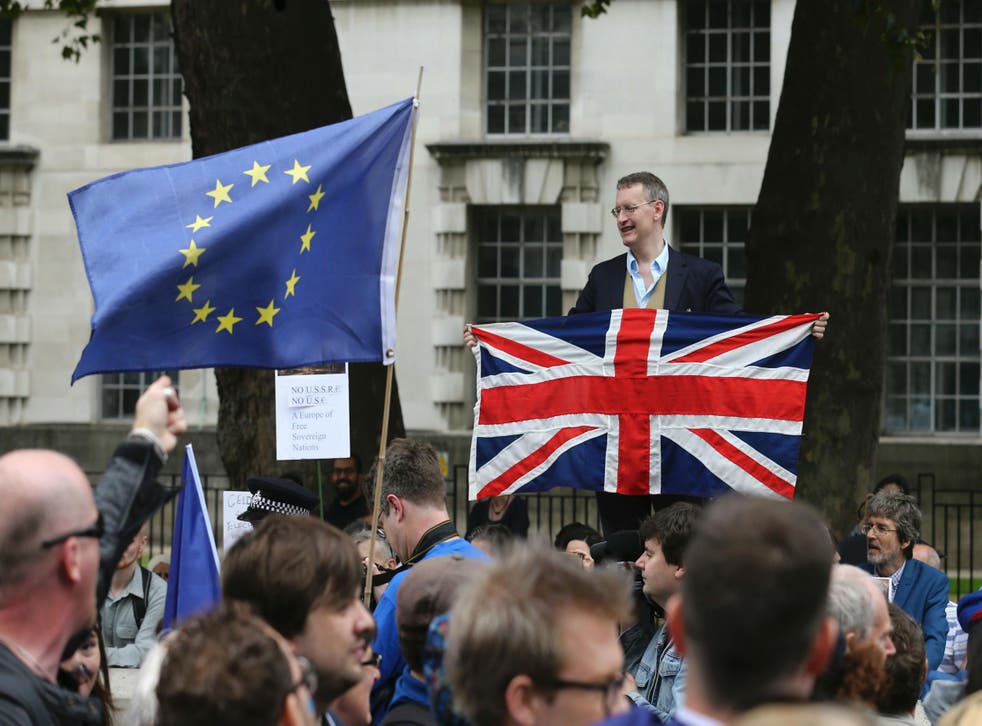 European Union (EU) citizens who live in Britain will have to fill in an 85-page form if they want to remain in the UK after Brexit.
Described as "hostile" by immigrants who have lived in the UK for many years but fear losing their right to stay when Britain leaves, the lengthy application for permanent residence could cost families hundreds of pounds.
Theresa May has repeatedly refused to guarantee that the 3 million EU citizens living in the UK will be able to remain in the country after Brexit.
Ministers have insisted they will not make any such guarantees until other European countries promise to secure the residency rights of Britons living elsewhere in the bloc.
The Government has come under mounting pressure to reverse its position and guarantee the rights of EU citizens. It was defeated on the issue in the House of Lords last week.
In addition to the 85-page form, immigrants seeking permission to remain in the UK must also provide accompanying documents, including financial records, letters from employers and details of every time they have left the UK, even for a holiday, since first entering the country.
The processing fee is £65 for each application, meaning that people applying on behalf of several family members will rack up hundreds of pounds in charges, even before lawyers' and accountants' fees are included.
Immigration lawyers are charging fees of up to £1,000 to help applicants with the process – leading 26,000 people to sign a petition protesting against the amounts.
Brexit Concerns

Show all 26
But lawyers say each application can take them two weeks to finish once all the documents and supporting evidence have been filed and submitted.
"When someone asks me for help with this I don't even mention the price — I just say 'no' because I know this is going to be a nightmare," Sebastian Derwisinski, a Pole who owns an accountancy firm in Northampton, told the Financial Times.
The rise in applications coupled with the complexity of the process means the Home Office is overwhelmed with requests and is operating with a four-month backlog.
The application for permanent residence, which is a prerequisite for gaining British citizenship, was only introduced in late 2015 as part of changes made by David Cameron's government. Until then, EU citizens had automatically been given residency after living continuously in the UK for five years.
Applications have criticised the difficulty of securing permanent residency and the hostility they say it shows towards immigrants.
"I come from a country that very much has its level of bureaucracy, but this is tops," said 'Marek', a Polish immigrant who did not want to use his real name for fear it would impact his immigration status.
"You see a form like this, you see this list of documentation, and it's nothing but hostile."
The issue of the rights of EU citizens living in the UK will be debated again when the Government's European Bill returns to the House of Commons later this month.
Join our new commenting forum
Join thought-provoking conversations, follow other Independent readers and see their replies