EU referendum: Immigrants told to 'leave UK now' after 'divisive and xenophobic' Brexit campaign, Warsi says
Former Tory chairwoman switched from backing Leave to Remain over concerns 'lies and hate' were being spread by pro-Brexit politicians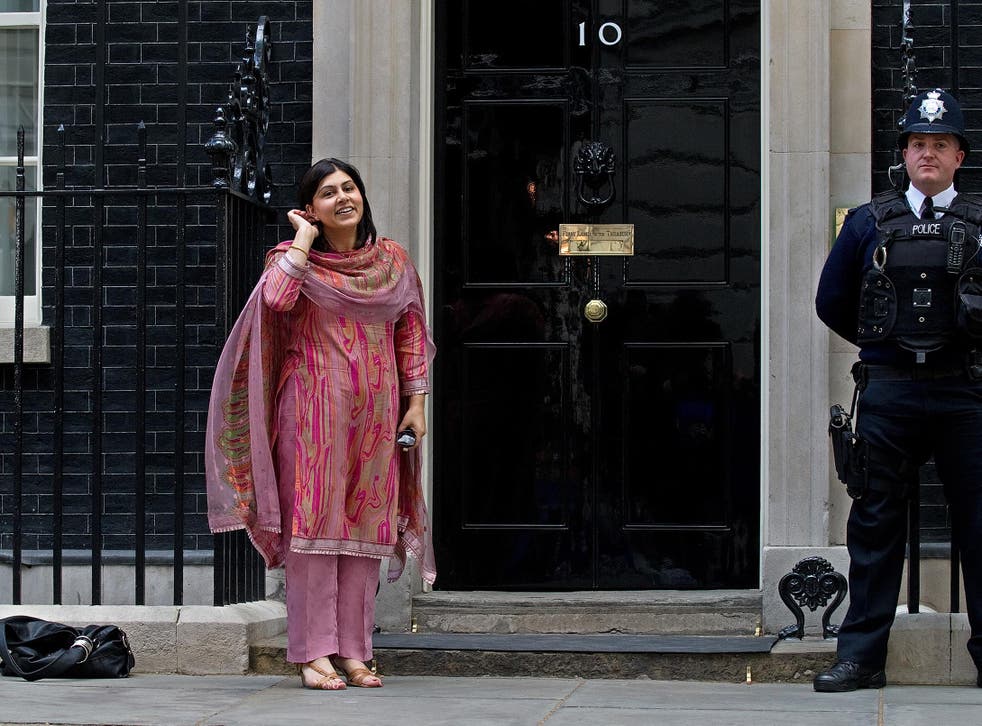 Baroness Warsi has warned that immigrants and their descendants are being stopped in the street and ordered to leave Britain in the wake of the "divisive and xenophobic" Brexit campaign.
The former chairwoman of the Conservative Party switched from backing Leave to Remain over concerns "lies and hate" were being spread by pro-Brexit politicians.
She told the Murnaghan show on Sky News that she wants a "genuine liberal, open-minded outward looking" politician as party leader, and would back Scottish Conservative Ruth Davidson for the top job if she could stand.
Pressed on who she thinks will succeed David Cameron, she said there were people fighting the Leave campaign who "would be wrong for Britain right now", but refused to name names.
The Tory peer warned the scars left by the EU referendum campaign can be seen in the streets of the country, and urged Brexit backers to speak out to reassure the nation.
She said: "I also want them to come out and say that the campaigning was divisive and was xenophobic and give a commitment that future campaigning and the way that they intend to run this country will be united, will make people from all backgrounds feel like they belong.
"I've spent most of the weekend talking to organisations, individuals and activists who work in the area of race hate crime, who monitor hate crime, and they have shown some really disturbing early results from people being stopped in the street and saying look, we voted Leave, it's time for you to leave.
5 things we learned from a night that shook Europe
"And they are saying this to individuals and families who have been here for three, four, five generations. The atmosphere on the street is not good.
"This is what I said before the campaign - that long after the political bus moves on we leave problems on our street.
"So it is important for politicians to come out right now, talk about the vision that they have for the country, a united country and then take that forward for a positive vision of this country which is both stable and secure."
Brexit reactions – in pictures

Show all 10
Her comments come as the country remains hugely divided about the outcome of the EU referendum campaign, while a number of politicians have voiced concerns it has unleashed xenophobia and racism.
Following the Prime Minister's resignation in the wake of the Leave vote, speculation is mounting over who will succeed him as party leader and PM.
Ms Davidson was widely seen as one of the star performers for the Remain side in the EU referendum and she is known not to be a fan of Boris Johnson, the bookies favourite to take over the top job. But she cannot stand because she is not a member of Parliament.
Ms Warsi named Business Secretary Sajid Javid as another possible contender but appeared to rule out Michael Gove. "I'm not even sure Michael's in the running", she said. "He is certainly not a name that has been put forward and my own instinct is that Michael is not likely to want to be Prime Minister."
Press Association
Register for free to continue reading
Registration is a free and easy way to support our truly independent journalism
By registering, you will also enjoy limited access to Premium articles, exclusive newsletters, commenting, and virtual events with our leading journalists
Already have an account? sign in
Register for free to continue reading
Registration is a free and easy way to support our truly independent journalism
By registering, you will also enjoy limited access to Premium articles, exclusive newsletters, commenting, and virtual events with our leading journalists
Already have an account? sign in
Join our new commenting forum
Join thought-provoking conversations, follow other Independent readers and see their replies