EU Referendum: Treasury pensions predict sparks furious row with Leave campaign
But Leave campaigners have slammed the report, calling it 'utterly outrageous'
Oliver Wright
Monday 13 June 2016 12:22 Comments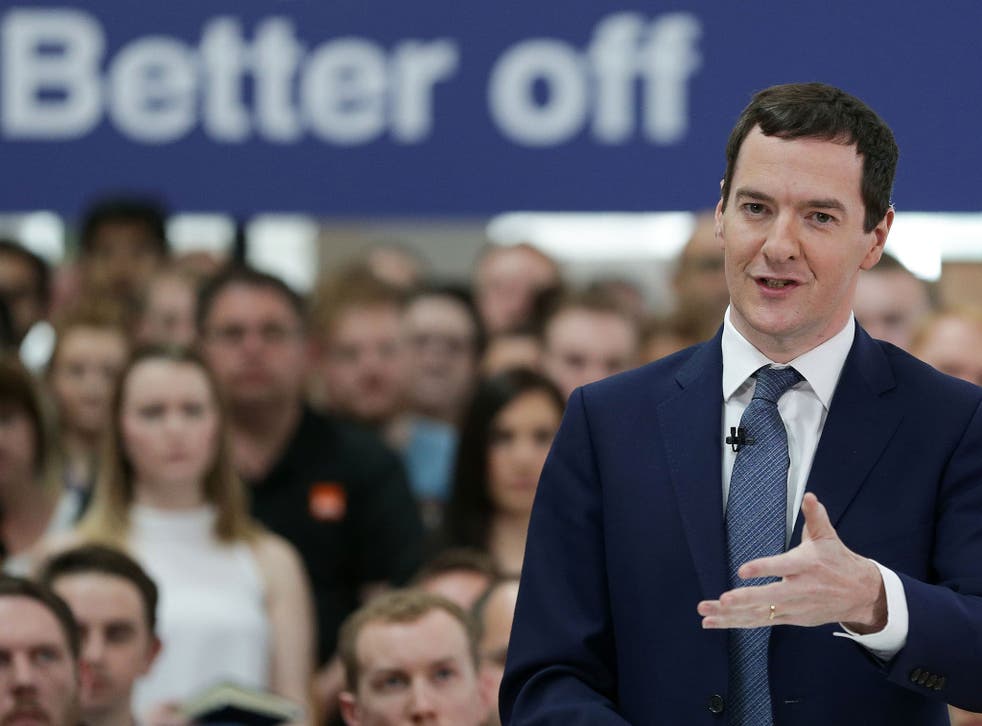 The Treasury has warned that millions of current and future pensioners would be worse off if the UK leaves the European Union sparking a furious row with the Vote Leave campaign.
In a paper released just hours before the civil service and the Government as a whole has to take a neutral stance on the referendum, the Treasury said its analysis suggested that Brexit would cause inflation to rise, eroding the value of state pension increases, costing recipients £137 a year.
Those with an additional pension pot worth £60,000 would see its value drop by £1,900, it said.
However, Vote Leave said the analysis was "utterly outrageous" and questioned the timing of the report that came just before the official election Purdah period kicked in.
During that period civil servants are no longer allowed to help the 'Remain' campaign and have to keep officially neutral.
Former Pensions Secretary Iain Duncan Smith, who is campaigning for Vote Leave, said: "This is an utterly outrageous attempt by the government to do down people's pensions and is little more than a cynical attempt to distract from the government's broken promises on immigration."
"The biggest threat to British pensions is the European Commission's proposals to undermine occupational pensions, which the government themselves have described as 'damaging and reckless'.
"Meanwhile, tax proposals from Eurozone countries will wipe billions off British assets hitting pension funds hardest," he said.
But the Chancellor George Osborne said it was important that pensioners "understand what's at stake for them".
The most scaremongering arguments for Brexit

Show all 7
Older voters are more likely to turn out at elections and polling has indicated they are more likely to back Brexit, making them a key target for both camps ahead of the June 23 referendum.
The report shows that the total assets held by those aged over 65 would drop by £170 billion in the event of a more moderate shock, and by £300 billion in a more severe shock.
The analysis suggests that for a person aged over 65, with the median portfolio of housing and non-pension assets, the loss in wealth is estimated to be around £18,000, or up to £32,000 in the severe shock scenario.
An existing pensioner, with a defined contribution pot worth £60,000 invested in a typical fund would see between £1,900 and £5,200 wiped off its value by next year, the report suggested.
For people expecting to retire around 2030, today's 50-55 year-olds, the longer-term effects of lower wages, higher inflation and stock market uncertainty will hit their funds, the report said.
The analysis examined the position of someone aged 50, on average wages and with defined contribution pension assets of £20,000, who is contributing 8% of their earnings into their pension fund between now and 2030.
It found their pension assets could be between £3,800 and £5,800 lower in 2030, in today's prices, if the UK cuts ties with Brussels - making them between £223 and £335 a year worse off in retirement.
For people on the state pension, rising prices would mean an end to inflation-busting increases in their income.
The triple-lock means that the state pension rises every year by the highest of inflation, earnings growth or 2.5%.
But with inflation forecast to be around 2.5% a year after Brexit, the increase will only keep pace with prices rather than rise above them.
In an illustration of the link between the wider economy and pension assets, the Treasury highlighted the 10% fall in their value in the 1990 recession and the 15% drop in 2008 at the time of the financial crash.
Mr Osborne said: "Much of the debate so far has focused on the potential economic fallout of a vote for Leave for those now in work, in terms of the impact on their jobs.
"But it's important that pensioners understand what's at stake for them too on June 23.
"Pensioners who have worked hard all their lives deserve dignity, security and certainty in retirement. That's what we all hope for and what any responsible government should seek to provide.
"As Chancellor, I feel very strongly that my first responsibility is for people's jobs, livelihoods and living standards.
"I couldn't recommend something that we know would put all that at risk."
Pensions minister Baroness Altmann said: "If we leave the EU, it is simply not credible to suggest that pensioners or pensions will benefit."
Mark Wilson, chief executive officer at financial giant Aviva, said: "It's not rocket science. Brexit means uncertainty. That spooks markets.
"A fall in equities and in sterling is undeniable - the only question is by how much and for how long. That's going to hit people'spensions."
Register for free to continue reading
Registration is a free and easy way to support our truly independent journalism
By registering, you will also enjoy limited access to Premium articles, exclusive newsletters, commenting, and virtual events with our leading journalists
Already have an account? sign in
Join our new commenting forum
Join thought-provoking conversations, follow other Independent readers and see their replies