EU referendum: Threat of Brexit could be driving spike in British applications for Irish passports
Ireland reported a record year for passport applications in 2015 and expects the trend to continue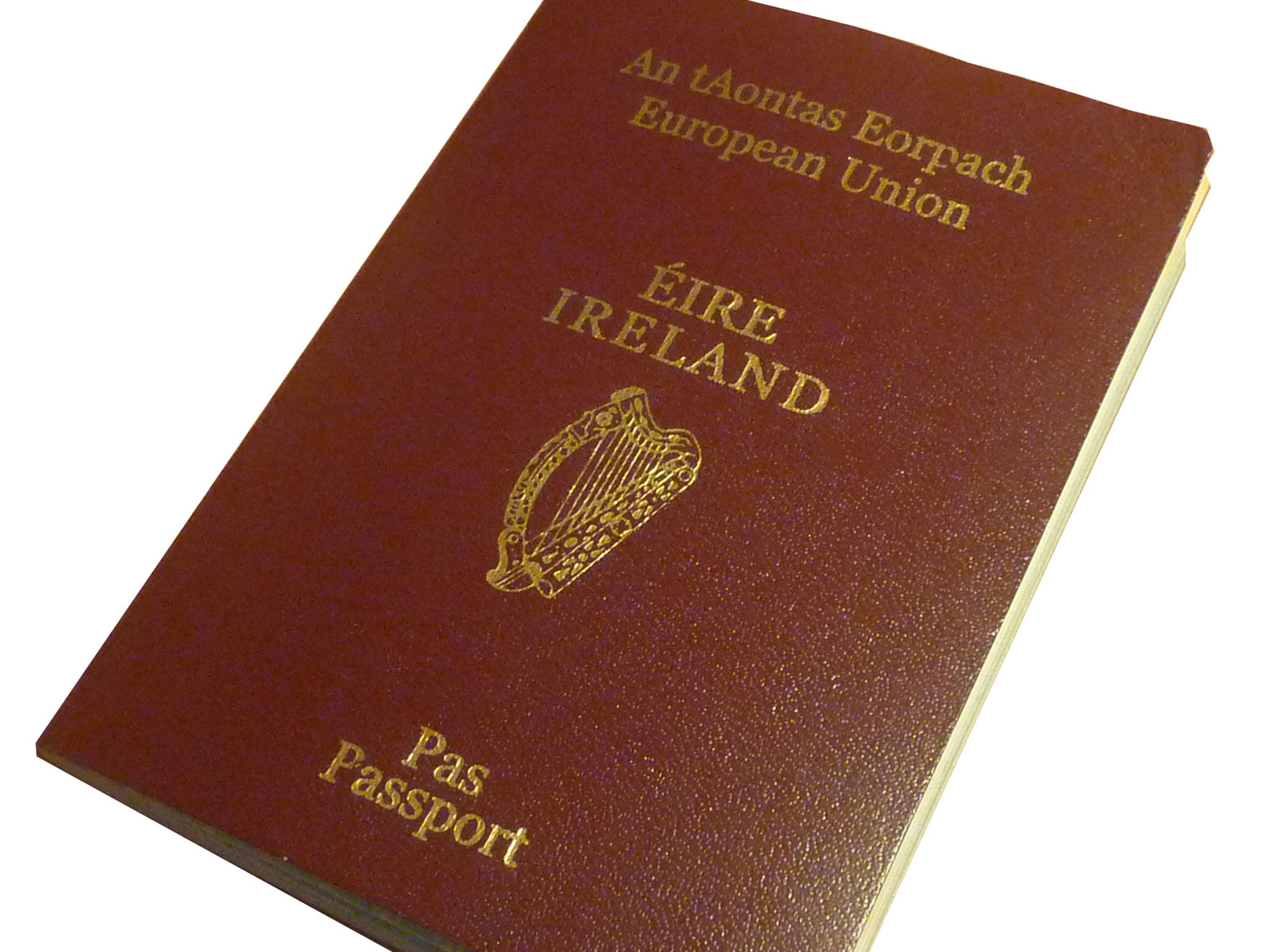 The threat of a Brexit could be driving a significant rise in applications for Irish passports, it has been reported.
Ireland's Department of Foreign Affairs reported a record year for claims in 2015, which saw almost 70,000 applications filed at its London office.
On 18 February, as David Cameron started talks in Brussels aiming gain concessions on Britain's membership of the European Union, its passport service reported a spike in demand.
"We are currently experiencing a high demand on our services," a tweet from its official account read. "If you have any queries please DM us and we will try our best to answer them."
PM sets out EU deal to MPs
Figures obtained by the Guardian suggest that the increase may be linked to the looming referendum in June, revealing that the number of British-born people applying for Irish passports has risen sharply.
Only Irish citizens qualify for the documents but the country's nationality law means that people can claim through marriage, naturalisation and descent.
Anyone with an Irish parent automatically qualifies, even if they were born abroad, and anyone with a grandparent born in Ireland can also apply, alongside those born in Northern Ireland.
The number of adults born in England, Scotland or Wales applying for their first Irish passport on the basis of having an Irish-born grandparent increased by more a third between 2014 and 2015, from 379 to 507, according to the Guardian's figures.
What's the European Parliament ever done for us?
Show all 5
Applications based on Irish parentage rose by 11 per cent in the same period, from 3,376 to 3,736.
Siobhan Mooney, who lives in London and has never even been to Ireland, told the newspaper she decided to apply for citizenship through her Irish-born grandfather because she was getting "quite panicky" at the possibility of Britain leaving the EU.
"I thought, well, if I get my Irish passport then at least if the UK is kicked out I've got some legal protection if I want to go and enjoy free movement in Europe," she said, adding that she knew at least two other people considering the same course of action.
Despite its economic troubles and post Celtic Tiger decline, pro-EU feeling has remained strong in Ireland and the country is not expected to make any moves to copy its neighbour if Britain votes to leave the EU on 23 June.
The Irish foreign minister, Charlie Flanagan, said 2015 had been a "very busy year" for the passport service and expected demand to continue to grow.
Out of 669,806 Irish passports issued in the record year, up 6 per cent from 2014, and 68,416 applications were received through its London Passport Office.
Join our commenting forum
Join thought-provoking conversations, follow other Independent readers and see their replies