'We live in fear': Why women will be hardest hit by end of the eviction ban
'I haven't told my daughter the complete reality of the situation because I know it would make her worry. As a parent you want to protect your children from stress of losing their home,' says mother-of-two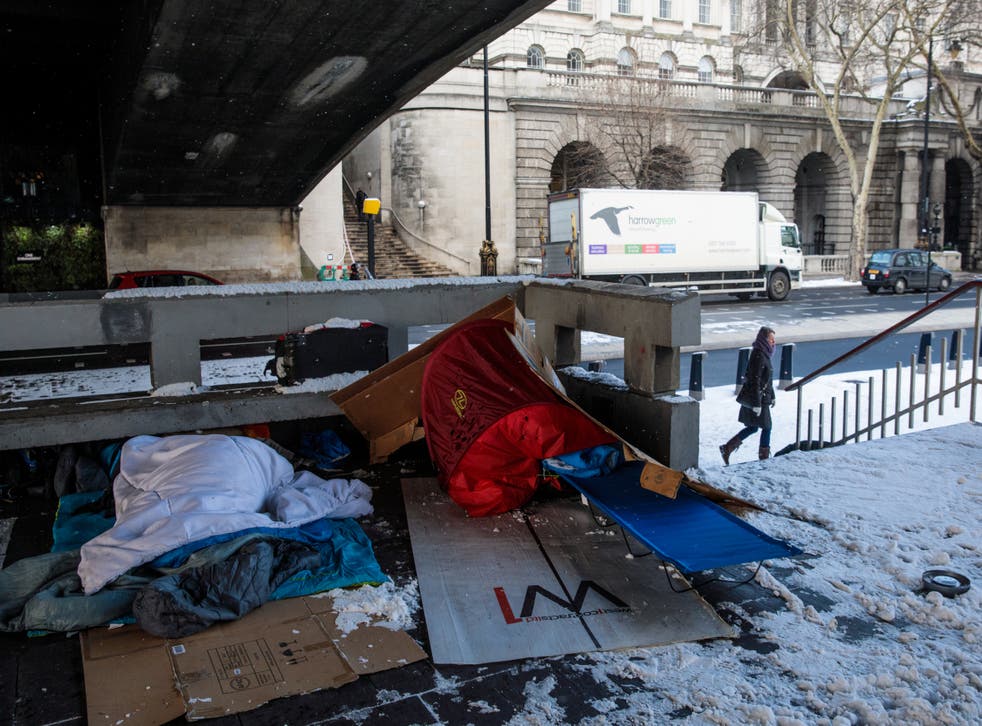 "There are times when I feel like I'm at breaking point," Zara*, a mother-of-two facing eviction when the government lifts its ban in England and Wales this weekend, tells The Independent. "I have an eight-year-old and a 16-year-old – I haven't told my daughter the complete reality of the situation because I know it would make her worry. As a parent you want to protect your children from stress of losing their home. We live in fear."
Zara is one of hundreds of thousands of women who have lost their jobs as a result of the pandemic. She used to work for the local council facilitating parenting courses, but without a real contract in place, and has been unable to return to work. A report by the University of Exeter found that women are almost twice as likely as men to have lost their job during the pandemic – with 7 per cent of women made redundant during the lockdown in comparison with 4 per cent of men.
"Women are always hardest hit – with the burden falling particularly hard on single mothers," the 42-year-old says. "A lot of the time, their jobs are quite precarious.
"We are facing a troubling cocktail of issues – problems which they have always faced – but the pandemic has exposed the problem and made it worse.
"Women are bearing the brunt because they are more likely to look after their children. Childcare is really expensive here. This has already prevented me from getting work, so I've had to look for informal work, but the coronavirus has made childcare even harder to get hold of. The economy was geared against women and renters before coronavirus. Now the government is betraying those most hurt by the recession by letting the eviction ban lapse."
Zara, who is a member of the London Renters Union, says a disproportionate number of the people who have recently approached them for help are women.
The former council worker, who says she is very concerned about her children's mental health, says she was not eligible to receive furlough payments from the government or reap the benefits of its self-employment support scheme. Her husband owns a small business, which has not received government support despite struggling to make ends meet during the coronavirus crisis, she adds.
She says she got in touch with her landlord to explain that she and her husband are trying hard to obtain a loan, but the landlord has not responded.
Frontline service providers say that women are disproportionately facing homelessness because of being hardest hit as the government lifts its ban on evictions in England and Wales this weekend.
Charities say women are more likely to have fallen into rent arrears than men, as they are more likely to have lost their jobs during the pandemic.
Dr Mary-Ann Stephenson, director of Women's Budget Group, a network of leading academic researchers and policy experts that analyses government policy from a gender perspective, tells The Independent: "In previous recessions, men have been more likely to lose their jobs, while women have been hit harder by cuts to public services. This recession is likely to be different. Most of the sectors that have been hardest hit by the crisis and are most vulnerable in the recession, such as retail, hospitality and the care sector, employ a majority of female staff.
"Closures in the childcare sector mean that women who rely on childcare in order to do paid work will struggle to get back to the workplace and may have to cut their hours if they go back at all. As women's employment and earnings are set to decrease, the lifting of the eviction ban is likely to have a particular impact on women.
"Our research has shown that pre-Covid housing was unaffordable for women in every English region with average rents taking up 43 per cent of women's median earnings and 28 per cent of men's. Women who were already struggling to pay rent are now likely to be at the forefront of eviction notices."
MPs and charities have urged the government to urgently extend the ban on evictions to ensure that renters who have lost their jobs in the wake of the Covid-19 emergency and unprecedented economic downturn are not kicked out of their homes during autumn and winter.
The ban was due to come to an end on 23 August but was extended by four weeks until this Sunday because of fierce criticism levelled at the government – with courts able to begin eviction hearings from Monday.
Joe Levenson, of Young Women's Trust, a charity that supports young women on low or no pay, tells The Independent that women may bear the brunt of the oncoming wave of eviction notices when the ban ends.
He says: "Even before the outbreak of the coronavirus pandemic, young women, especially those struggling to live on low or no pay, were too often ignored, undervalued and underpaid. Despite women taking on countless extra hours of childcare, an increased chance of job losses and hit to their mental health, we have seen a total lack of a gendered response from the government to this crisis.
"From a young age, women are pushed into certain types of work like admin, retail, hospitality and the beauty industry. These are the very sectors that are taking the hit as we try to economically recover from coronavirus. We need to see a commitment from the government to ensure that their 'build, build, build' agenda means investing in social infrastructure as much as physical. And that new jobs and opportunities don't just mean more jobs for the boys.
"But the government must also make employers immediately publish their redundancy and job-loss data by sex, ethnicity and disability so we can see and address the true impact on women and minorities, especially as the furlough scheme ends in October."
Leading housing charity Shelter states that 322,000 private renters have fallen into arrears since the public health crisis began, while 174,000 were threatened with eviction by landlords or letting agents. Citizens Advice has found that an estimated 4 million have fallen behind on rent, council tax or a telecoms bill.
The District Councils' Network has warned that almost half a million – who spend over half of their income forking out on rent – could be at risk of eviction when the ban ends. This includes 108,000 lone parents with children and a further 100,000 who are aged between 16 and 24. Some 90 per cent of single parents are women.
The present court system stipulates that anyone who accumulates rent arrears of eight weeks or more can be automatically evicted, on top of the risk of being subjected to a section 21 "no fault" eviction, which enables landlords to repossess properties at short notice without providing a reason.
During the Covid-19 emergency, no legal evictions have been allowed, but landlords have nevertheless been permitted to serve notices. The Scottish government recently indicated plans to expand a similar eviction ban until spring 2021.
*Zara's name has been changed to protect her identity
Register for free to continue reading
Registration is a free and easy way to support our truly independent journalism
By registering, you will also enjoy limited access to Premium articles, exclusive newsletters, commenting, and virtual events with our leading journalists
Already have an account? sign in
Register for free to continue reading
Registration is a free and easy way to support our truly independent journalism
By registering, you will also enjoy limited access to Premium articles, exclusive newsletters, commenting, and virtual events with our leading journalists
Already have an account? sign in
Join our new commenting forum
Join thought-provoking conversations, follow other Independent readers and see their replies