Evictions in rental sector at highest level since records began
Over 12,000 people were evicted in the last three months of 2013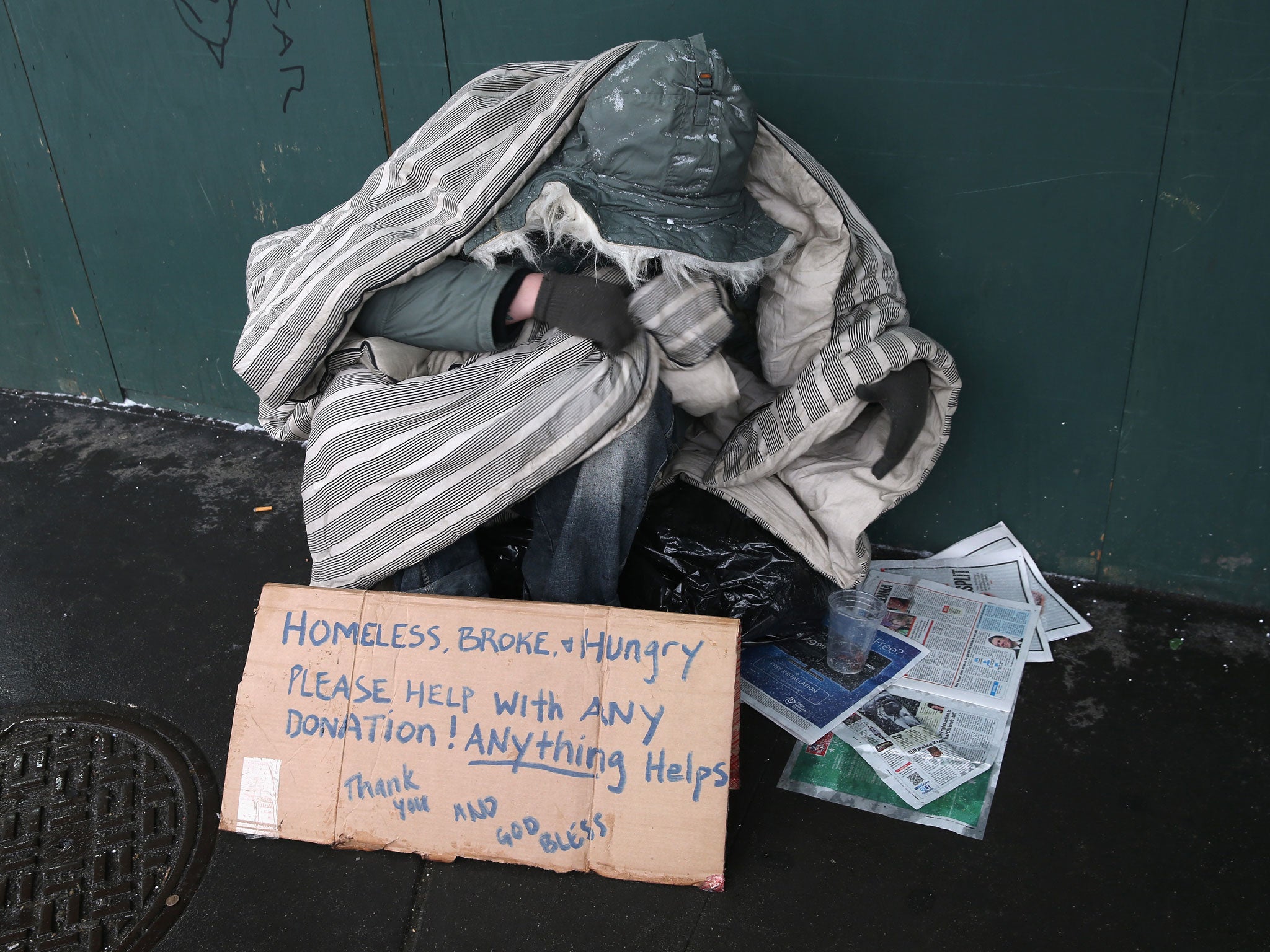 The number of people forcibly evicted from their homes in England and Wales after court action, has reached the highest level since records began in 2000.
37,739 tenants of private or public housing had their homes repossessed by court bailiffs in 2013, according to the Ministry of Justice.
Some 12,147 of those tenants were evicted in the three month period between October and December last year.
The Ministry of Justice attributed this to low interest rates and a "proactive approach from lenders in managing consumers in financial difficulty".
The first part of the re-possession process, landlord possession claims, reached 170,451 last year – its highest level since 2004.
Meanwhile, the number of homes repossessed by mortgage lenders at the end of last year was the lowest in a decade.
53-year-old Andrew from Dover, who withheld his last name, was evicted in November last year. He told the BBC that he was given ten minutes to pack his things when bailiffs arrived at his home.
He was forced to leave after work offers dried up when he was ill, leaving him and his wife to pay over £3,000 in arrears.
The possessions that they were unable to pack up were left in the rain on their driveway, while the pair and their two young children had to sleep in their car for several weeks.
"We'd go to McDonald's, so the boys could brush their teeth and then go off to school," he told the BBC.
Three months later, the family now lives in a single hotel room, eating tinned food heated in warm water in the washbasin, and cooking pasta in an electric kettle.
The family will run out of money to pay for the room in two nights.
It is unclear whether the figures are due to a rise in the number of people renting, or if more landlords are resorting to court proceedings to deal with tenants.
"Rents have been rising at a faster rate than wages, and tenants are frequently maintaining their lifestyle on the basis of credit," Stuart Law of the property group Assetz told the BBC.
"But when that credit dries up, and the unsustainable lifestyle continues, payment of rent suffers," he added.
Campbell Robb, chief executive of Shelter, said: "Behind these figures is the reality that just one thing, like an illness or redundancy, can be all it takes to tip anyone into a downward spiral that puts their home at risk."
The charity advises tenants to prioritise rent above other debts, such as phone and credit card bills, while avoiding payday loans.
According to Shelter, the number of households in general found to be homeless increased by 5% between 2012 and 2013, amounting to 81,000 families in this period without a home.
Join our commenting forum
Join thought-provoking conversations, follow other Independent readers and see their replies