Exclusive: British company faces investigation for accepting Guantanamo contract
Human rights group says G4S's role could make it complicit in abuses at the US prison
Chris Green
Sunday 31 August 2014 00:35 Comments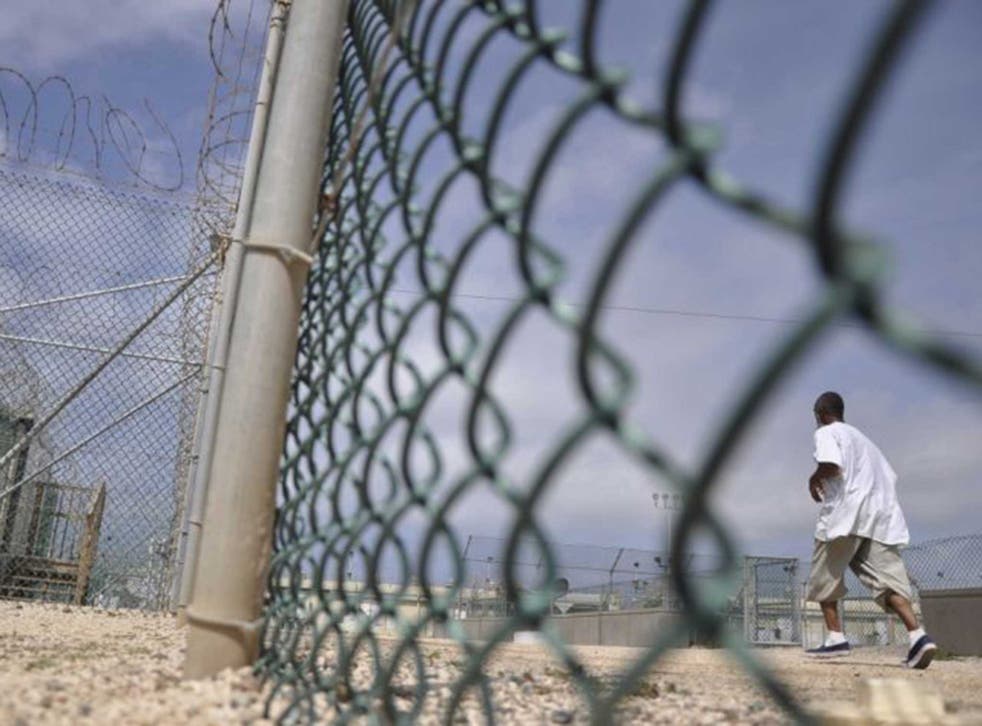 The British security company G4S has been reported to the Government for accepting a multi-million pound contract to service America's Guantanamo Bay Naval Base, which contains the notorious prison for terrorism suspects.
The world's largest security firm may have broken international guidelines by signing the £70m contract, under which it agreed to provide "janitorial services" to the prison in south-east Cuba that houses 149 inmates not charged with any offence, campaigners said.
A formal complaint has been lodged with the Department for Business, Innovation and Skills (BIS) by the human rights group Reprieve, which said that by working at Guantanamo Bay G4S staff "may contribute to the ongoing human rights violations" being perpetrated there.
A bulletin issued by the US Department of Defence stated that G4S's responsibilities would cover "support vehicles and equipment" and "operating services" at the base, such as housing and facilities for soldiers and their families.
It will not be providing prison staff or operating cells, but "janitorial services" in the jail.
The 17-page complaint about the contract issued by the human rights group says: "Any company that fully considers the human rights abuses committed at the Guantanamo Bay detention centre would find it impossible to justify accepting a contract that enables the continued detention and contributes to the suffering of the detainees."
Reprieve argues that the scope of the contract is so wide and unspecific that it could make the firm complicit in any human rights abuses that might place at the prison.
Kevin Lo, one of the group's investigators, said: "Serious abuses are happening every day at Guantanamo Bay, supported by the most innocuous-sounding services.
"G4S needs to be much clearer about what it will be providing to the prison under this... contract. Will G4S vehicles be transporting force-feeding supplements, restraint chairs – even detainees?
"The Government, given its position that Guantanamo must close, should be demanding answers."
The guidelines G4S is accused of breaching have been laid down by the Organisation for Economic Co-operation and Development (OECD), of which Britain is a member. They state that British businesses must behave responsibly regardless of where they operate.
Although adherence to these rules is voluntary, the Government has the power to investigate any company that it suspects of breaching them.
Allan Hogarth, Amnesty International UK's head of policy and government affairs, said: "G4S shouldn't be playing any part in the disgraceful detention operation at Guantanamo Bay. "Businesses have a responsibility to ensure that their operations avoid causing or perpetuating human rights violations.
"With the former British resident Shaker Aamer still held at Guantanamo years after UK ministers requested his release, it's surely unthinkable that the Department for Business would look kindly on G4S's role at Guantanamo."
A BIS spokesperson said it did not comment on complaints about the OECD guidelines before carrying out an "initial assessment", which it said it would complete and publish within three months.
A G4S spokesperson said: "Any party can make a complaint to the... OECD. Submitting a complaint does not mean it has any validity. G4S Government Solutions provides facilities services and general maintenance support to... Guantanamo Bay in areas such as housing and facilities for soldiers and their families. It provides similar services to numerous US Navy bases around the world. It does not have any responsibility for the detention centre. G4S announced its plans to dispose of G4S Government Solutions in 2013 and is currently negotiating the sale of the company."
Register for free to continue reading
Registration is a free and easy way to support our truly independent journalism
By registering, you will also enjoy limited access to Premium articles, exclusive newsletters, commenting, and virtual events with our leading journalists
Already have an account? sign in
Join our new commenting forum
Join thought-provoking conversations, follow other Independent readers and see their replies