Exclusive: UK approved £7m Israeli arms sales in six months before Gaza conflict
Weapons were of kind 'likely to have been used against the people of Gaza'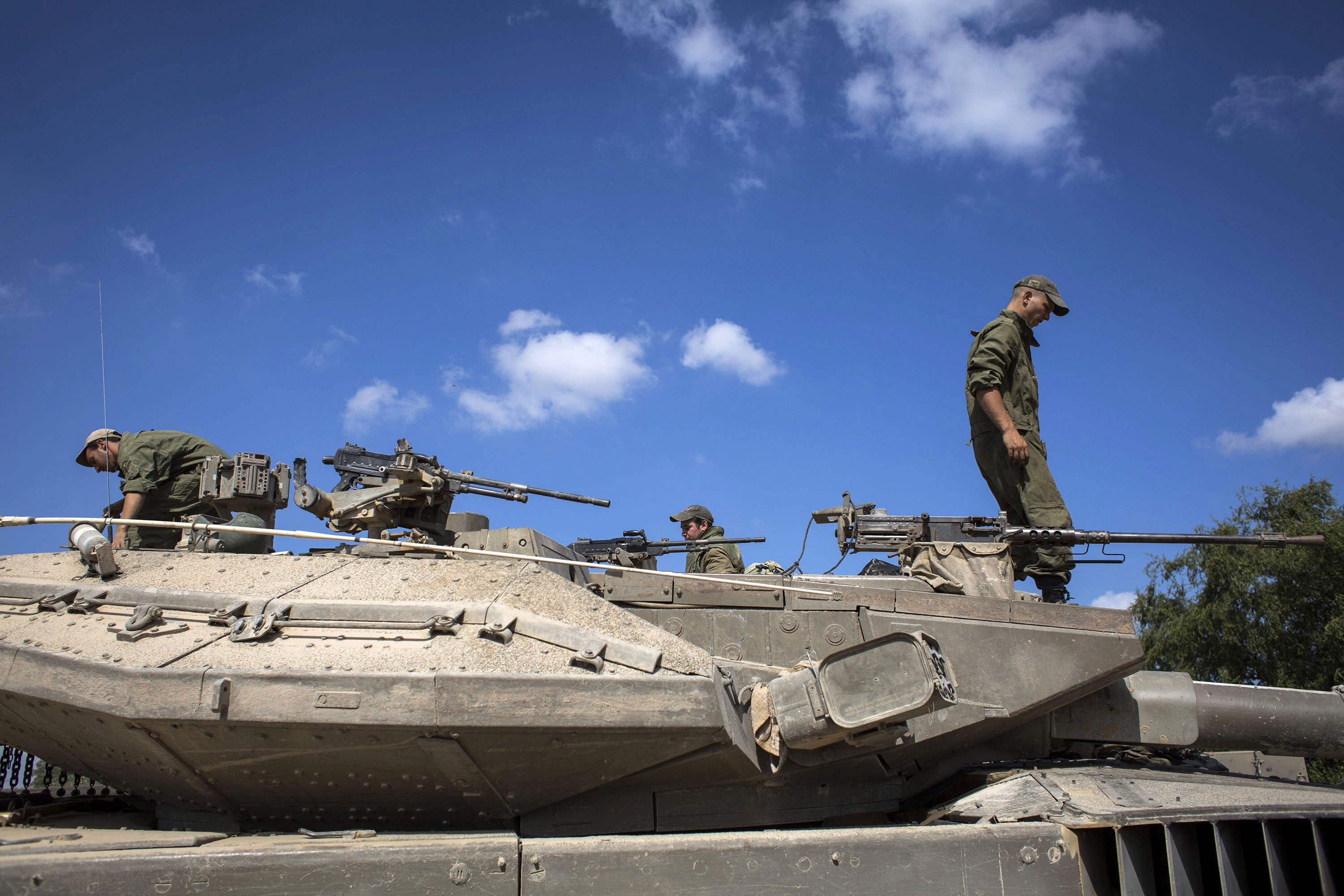 Britain approved the sale of arms to Israel worth £7m in the six months before its offensive on Gaza this summer, including components for drones, combat aircraft and helicopters along with spare parts for sniper rifles, according to figures seen by The Independent.
The government data will raise fresh concerns that British-made equipment was used by the Israeli military during Operation Protective Edge in Gaza in July and August, which led to more than 2,000 Palestinian deaths and 73 Israeli fatalities, 66 of them soldiers.
The Independent can reveal that ministers in the Department for Business Innovation and Skills (BIS) have also ordered a fresh review of military export licences to Israel granted prior to the outbreak of the conflict after officials found 12 instances where arms containing British components may have been used in Gaza by the Israeli Defence Forces (IDF).
The refusal of the Government to suspend these licences caused a split in the Coalition and led to the resignation of Foreign Office minister Baroness Warsi, who described Britain's stance during the Israeli land and air assault as "morally indefensible".
Official figures declared to the Campaign Against Arms Trade (CAAT) show that Britain granted 68 export licences for £6.96m of military-use items to be sent to Israel between January and the end of June this year.
In pictures: Israel-Gaza conflict - summer 2014
Show all 18
The licences covered a broad range of weaponry, including parts for drones and combat jets as well as military radar components and £600,000 of "high-power RF weapon systems", in effect energy ray weapons which can be used for purposes from air defence to disabling cars.
The licences also included armour plating, anti-armour ammunition, electronic warfare components, sniper rifle parts and technology for weapons sights. One licence for an unspecified amount of small arms ammunition was refused on grounds of "risk of diversion or re-export to undesirable end-users".
Some of the weaponry covers designations, such as military radar and fast jet components, which have already been named among the 12 licences identified by BIS officials as having been potentially put to use during Operation Protective Edge, which was launched to counter Hamas rocket attacks but condemned for its high civilian death toll.
The Independent revealed during the conflict that Britain had granted export licences to Israel worth £42m to 131 British defence manufacturers since 2010.
They included two companies identified as supplying components for the IDF's Hermes drone, which military experts said had been used in the Gaza offensive.
Campaigners said the fresh evidence of significant weaponry sales increased the pressure for a fundamental change of Government policy towards military exports to Israel.
Andrew Smith, of CAAT, said: "The new data shows that right up until the eve of the bombing the UK was supporting licences for the same kinds of weapons that Vince Cable's own review found are likely to have been used against the people of Gaza.
"Unfortunately it would not have been the first time UK weapons were used by Israel. The public was rightly shocked by this summer's bombardment. That is why the UK must announce an embargo on all arms sales to Israel and an end to military collaboration."
Labour MP Katy Clark said: "It is now abundantly clear that not only did the UK refuse to condemn Israeli military action throughout Operation Protective Edge but that it actively allowed UK companies to arm the IDF throughout the conflict."
The new review of licences was ordered after campaigners last month begin proceedings in the High Court to challenge the Government's decision not to suspend the 12 licences after Downing Street insisted Israel had a "legitimate right to self-defence".
BIS said last night that it wanted to consider "new information" concerning the issue but insisted its earlier review had established that the "vast majority" of approved licences were not for items that could be used by the IDF in Gaza.
In a statement, the department said: "To ensure that new information is taken into account, and in light of the fact that a ceasefire has been in place for more than two months, Ministers decided earlier this month to carry out a further review of extant licences for Israel - the results will be published in due course."
Officials highlighted the treatment of one export case as evidence of Britain's "robust" export control regime after the BIS data showed that a licence had been granted in March to send a water cannon from the UK to Israel.
BIS said that the riot control vehicle was in fact being sent by an Israeli manufacturer to the central African state of Burundi via Britain and was turned back by UK officials. The licence was to authorise the return of the water cannon to Israel.
Britain's arms sales to Israel - January to June 2014
:: Combat aircraft components - £306,802
:: Drones or UAV components - £93,497 (incl £79,607 to be incorporated for re-export)
:: Electronic warfare components - £1,491,372
:: Targeting equipment components - £977,949 (incl £98,529 to be incorporated for re-export)
:: Military radar components - £49,709
:: Imaging cameras and weapon night sights - £1,491,372
:: Anti-armour ammunition - £8,600
:: Sniper rifle components - £13,202
:: High-power RF weapons system - £600,000
Join our commenting forum
Join thought-provoking conversations, follow other Independent readers and see their replies