Exclusive: We share blame for creating 'jihad generation', says Muslim strategist
Young followers of Islam in British inner cities have been left disenfranchised by society, a former senior Army officer says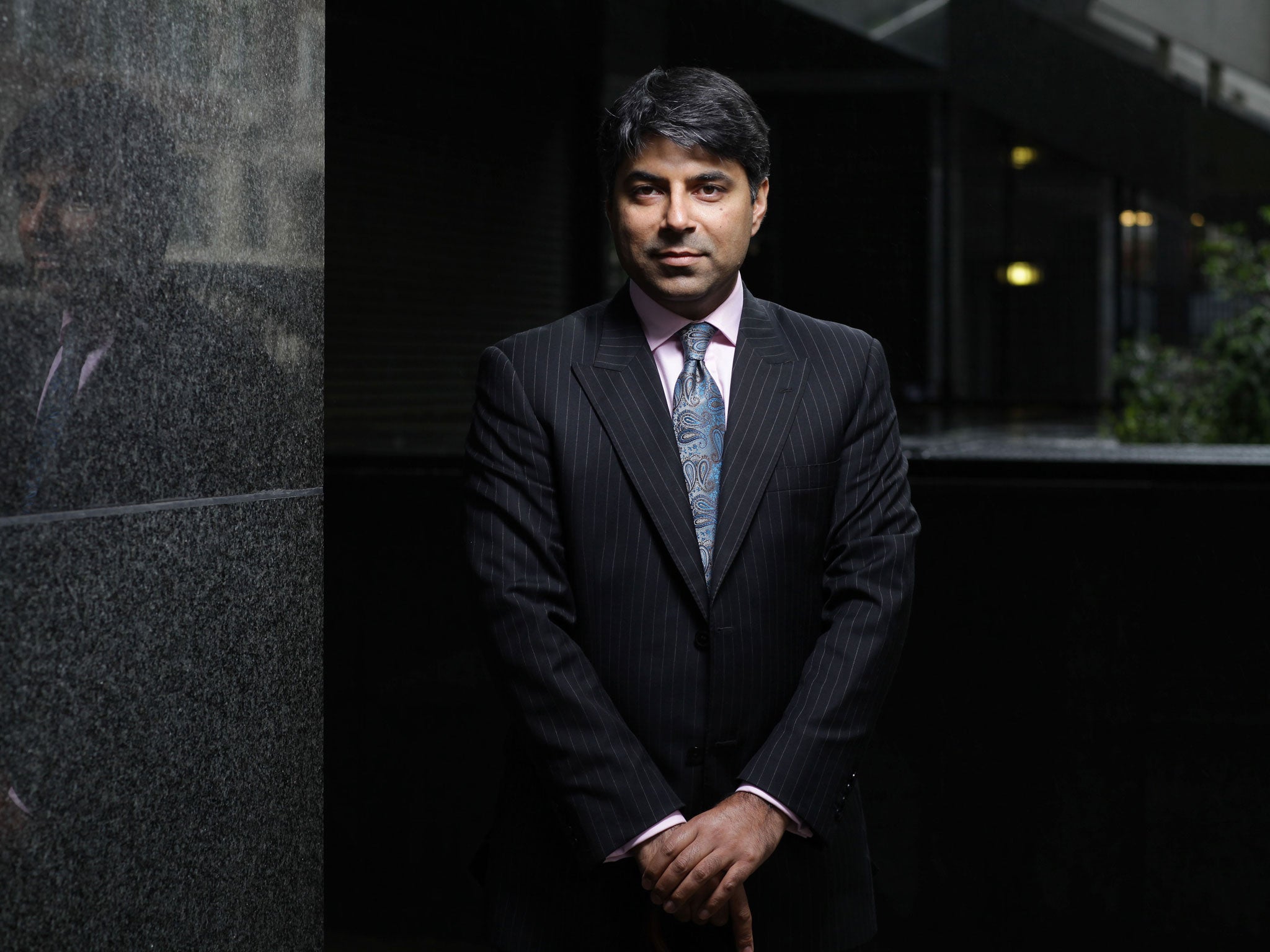 British society, its political class and community leaders must share the blame for the "jihad generation" of young men and women joining the Islamic State terrorist organisation, a former senior Muslim Army officer says today.
Afzal Amin, who was chairman of the Armed Forces Muslim Association, a conflict strategist and a military adviser on winning "hearts and minds" in Afghanistan, says young Muslims in inner-city Britain have been left disenfranchised by politics and let down by imams and other community leaders.
Mr Amin, 39, the Conservative parliamentary candidate for Dudley North, also calls for troops on the ground in Iraq to combat the escalating threat from Islamic State (IS), arguing that the British Army, with years of experience in counter-insurgency in the Middle East, has the capability to defeat them.
While his call does not chime with the Government's current strategy of offering non-military assistance in the Kurdistan region to repel IS forces, other figures in Westminster and the Armed Forces are advocating a tougher stance in Iraq. Mr Amin said he agreed with Defence Secretary Philip Hammond that Britain should not ally with President Assad despite British IS militants kidnapping and beheading US journalist James Foley inside Syria.
Mr Amin backed David Cameron and said: "When the time comes to deploy, I am sure he will not hesitate." He said he agreed with the Prime Minister that the threat from IS was real and British people should fear for their safety.
Mr Amin served for 11 years and completed three tours of Afghanistan: in Helmand, Kabul and Kandahar. On his last tour, in 2012, he was a captain and strategist advising US generals on conflict termination strategy through civil society engagement and empowerment. In the 1990s, before joining the Army, he was a youth worker in inner-city Birmingham.
Mr Amin called for a task force to be set up to bring together a team of experts from the Government, religious communities, civil society and young Muslims themselves, to serve for a minimum of five years and in addition to the Government's much-derided Prevent strategy, to "defeat the coherent message of international terrorists who've hijacked religion for their own ends".
He said: "This counter-narrative work must also address and deal with injustices whether they are real or merely perceived. It should be able to undertake nationwide and international activity in co-ordination with senior religious and political leaders but also with young people who are representative of the "jihad generation" of inner-city Muslim teenagers.
"That so many of them feel so disenfranchised with us and then turn to this gang of brigands cloaked with a false version of Islam is not their fault. It is our fault: we who are the society in which they were born, went to school, were raised and became young, independently minded adults. We have failed them, and any successful prognosis must be based on an accurate diagnosis.
"They have rebelled against everything that is familiar to them, but instead of mohicans or facial piercings, they have opted for the YouTube glory of becoming an internationally wanted terrorist at war with the superpower that is the US."
Establishing the counter-narrative should not be left to "self-appointed Muslim community leaders" who have "failed and are failing in every aspect of the evolution of the British Muslim communities from foreign-born and raised immigrants to becoming native Brits". The former army captain added: "Almost all the mosques I know and know of have foreign imams who cannot even communicate with young people, let alone convince them of anything. Mosques almost everywhere are seen as out of touch and failing in their duty to guide young people.
"We must not be afraid to ask the difficult questions and to thoroughly cleanse our ghettoised communities from feeling so distant from the ideals of what it means to live in a free society where you can choose to practise faith or not to, where you can live alongside every faith and none, where your rights are protected under law and you are an equal citizen. These are noble values, yet in Muslim communities I have almost never heard these being discussed with young people in inner-city areas."
Mr Amin questioned why, despite being the single largest employer of imams in the UK, the prison system does not rehabilitate extremists sufficiently.
It was claimed last week that more British Muslims are joining the jihadi fight in Iraq and Syria than are joining the Armed Forces, although these numbers were based on an unverified figure of 1,500 going to the Middle East from the Labour MP Khalid Mahmood, a number which is disputed
In pictures: The rise of Isis
Show all 74
Mr Amin said: "Jihadist narrative answers the questions that these young people ask, the same questions which imams address with prescriptions of more religiosity. IS provides an opportunity to do something real, exciting and spiritually nourishing." The failure to make British Muslims feel as if they belong to British society is echoed by the failure to include Sunnis in the Iraqi government and wider state structure, he said.
"Both the UK and Iraq need more democratic engagement with minority groups. Sunnis and Muslims for Iraq and the UK respectively need to feel they are part of the ruling authority, that they belong and that the state is there to protect them and to serve their needs. Enfranchisement requires both the state and the citizen to engage in this symbiotic relationship. The alternative is tyranny or anarchy."
While the Prime Minister has repeatedly said there will be no "boots on the ground" in Iraq to fight IS, Mr Amin said the British Army was capable of going in and fighting them. He urged Nato to send a military force, under invitation of the Iraqi and Kurdish authorities, to defeat IS.
He added: "The tragedy of the IS situation is that were we to plan a fully resourced brigade-level exercise to test a British Army brigade, we would design something that eerily resembles IS's disposition in terms of nature of enemy, weapons systems, terrain, spread of forces, numbers of civilians, etc.
"Taking on IS and defeating them is exactly the sort of operation which British Army brigades now excel at. The British Army now has hundreds of Arabic speakers, a decade of experience on the front lines of Iraq and Afghanistan and systems which are built for counter-insurgency rather than traditional state-on-state warfare."
Mr Amin said the British people were right to be weary of engagement because of Iraq and Afghanistan, but nevertheless the West should still take part in full military action.
"I believe that Nato has lost its nerve. One of the principles of war is to break the will and cohesion of the enemy. It seems that in some measure, this is what the Taliban and Iraqi insurgents have done to us. The loss of life for us and for them has been high but nowhere near the scale of previous conflicts for the Soviets in Afghanistan, the US and Vietcong in Vietnam, the two world wars.
"As an Arabic-speaking former army officer, I would readily volunteer to deploy again for this fight against terrorism. The values we hold and country to which we belong are worth too much to not step forward now."
Join our commenting forum
Join thought-provoking conversations, follow other Independent readers and see their replies