Islamic communities contain 'tsunamis of atheism' that are being suppressed, says leading ex-Muslim
Documentary exposes 'silent challenges' facing those who abandon their Muslim faith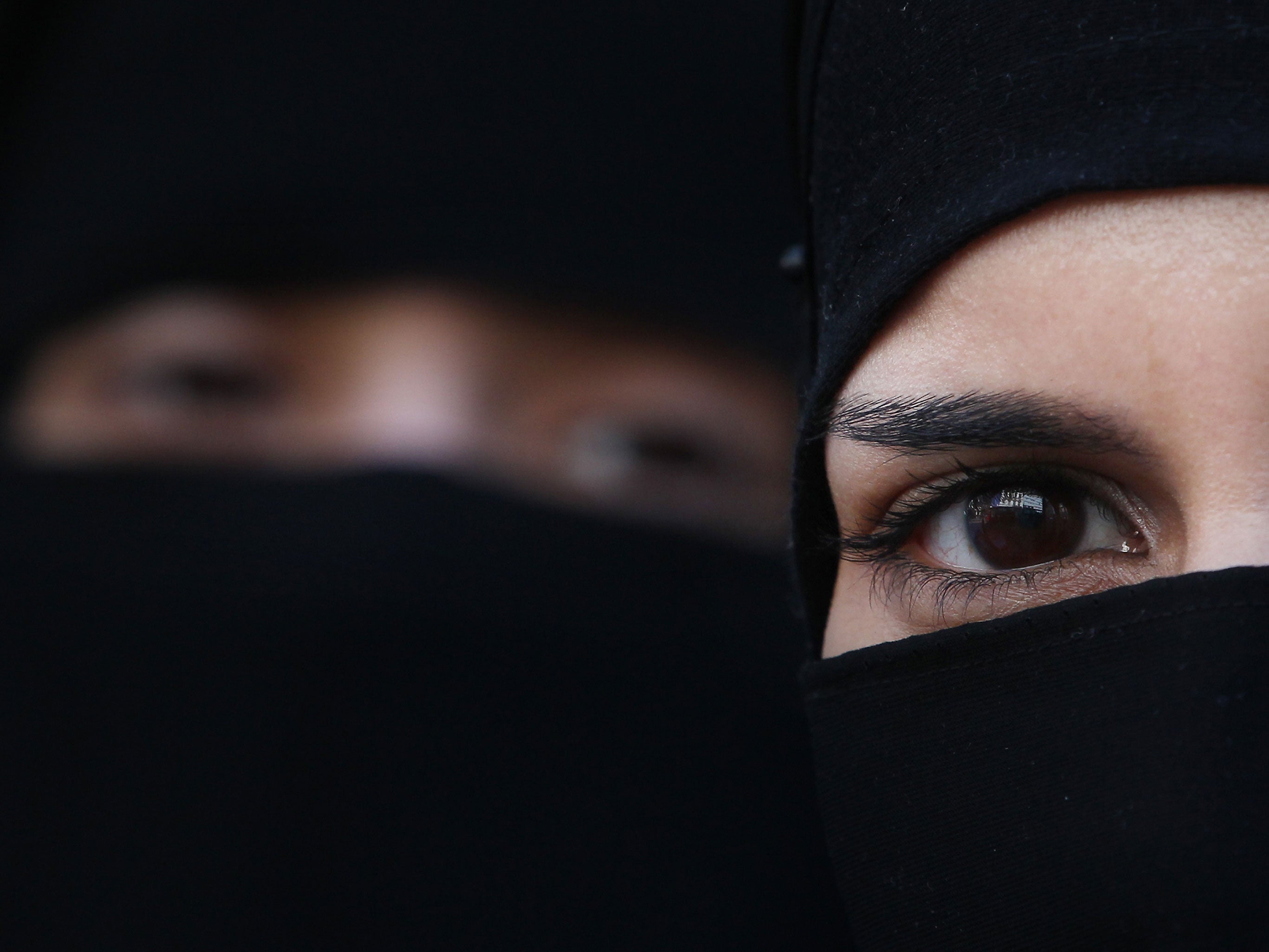 Thousands of ex-Muslims in Britain are living in fear of violent revenge for abandoning the Islamic faith while others are afraid to admit they no longer believe, a support group for ex-Muslims has said.
Maryam Namazie, founder of the Council of Ex-Muslims of Britain, described a "tsunami of atheism" in Muslim communities and urged that more needs to be done to recognise the dangers often faced by those who choose to renounce their faith.
Speaking ahead of the release of Exposure, an ITV documentary that explores the lives of ex-Muslims faced with abuse and discrimination, Ms Namazie told The Independent: "There is a large group of people who are not seen and heard. Many young people living in Britain have left Islam and are facing huge ostracisation and isolation from their communities as a result.
"They're very often silenced or they're living closeted lives. They're still acting as Muslims, still wearing the veil and still going to the mosque, but they're really atheist."
Ms Namazie, an Iranian-born activist and ex-Muslim herself, described the "silent challenges" faced by people born into Muslim families who decide they do not believe, and warned that the number of Muslims converting to atheism is growing.
"It's a hidden challenge for people here in Britain. It's framed in this context of identity politics, racism and any criticism means you're racist. But we are minorities within minorities and we have a right to speak and live our lives the way we want the same as anybody else," she said.
"There's a tsunami of atheism in Muslim communities across the globe and in Britain. It's a time bomb that can't be seen but is exploding. There needs to be more recognition so people get the support they need."
Exposure, which will be be aired on 13 October, reveals the dangers ex-Muslims face after they renounce their faith, with many at risk of suicide or self-harm as well as physical and psychological abuse from family members.
The film features the work done by the Council of Ex-Muslims of Britain, both in the UK and abroad. One ex-Muslim, Sadia, whose brother killed himself, tells the documentary-makers his death was partly due to the fact that he felt sidelined and misunderstood by his community all his life - one reason being his atheism.
She says: "I feel like when you leave Islam, your intelligence gets attacked. They make you feel like you're stupid for making such a decision, which he felt like his entire life. Leaving Islam, becoming an ex-Muslim, all of a sudden you feel like you're dirty, and you become unimportant within the community."
Ms Namazie told The Independent the problem is exacerbated by the transnational Islamist movement, which has heightened tensions within Muslim communities, and warned distinctions must be made between leading Muslims and leaders of the Islamic movement operating within the UK.
She said: "There are international links with what's happening here. Ex-Muslims are being killed in Bangladesh, then you've got Islamists here threatening Bangladeshi bloggers who have fled to Britain.
"We also need to recognise that many religious leaders in this country are not representative of the Muslim community but really representative of the Islamist movement that is encouraging this discrimination against ex-Muslims."
The Council of Ex-Muslims of Britain, established in 2007, has grown in recent years. Last year it launched a Twitter campaign ahead of Human Rights Day under the hashtag #ExMuslimBecause, which went viral in 24 hours, with 120,000 people from 65 countries using it to express their experiences.
The organisation works with around 30 cases a week and has supported tens and thousands of people needing help and support in the nine years since it began.
Ms Namazie added: "There are many cases where ex-Muslims have gone to the police and not received any support at all because the problems aren't taken seriously. We're hoping this film will help people begin to see the complexity of the issue and the need for ex-Muslims to be treated like everyone else."