Coronavirus: Woman fined twice in one day for refusing to wear face mask while shopping
New police patrols set up in supermarkets to hand out face masks and enforce rules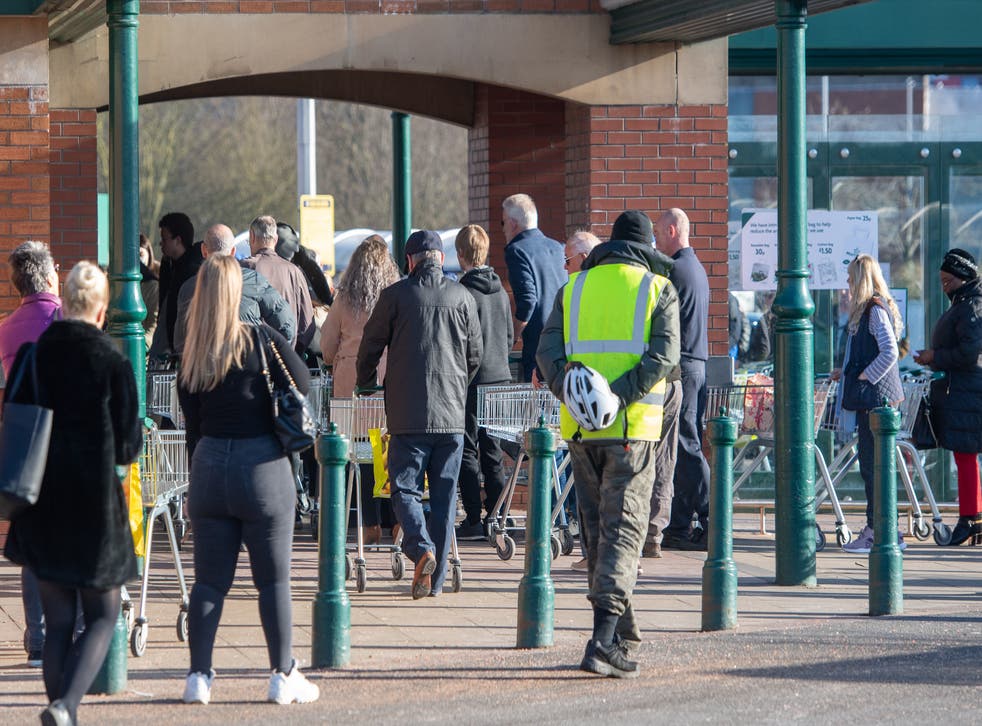 A woman has been fined under coronavirus regulations twice in one day for refusing to wear a face covering in a supermarket.
Greater Manchester Police (GMP) has set up dedicated Covid-19 patrols in supermarkets to hand out face masks and ensure compliance with the rules.
Officers in Rochdale said on Wednesday they handed a face mask to a woman who then to entered the shop without wearing it.
When challenged by officers, she "refused to put the covering on without a valid exemption reason" and was issued with a fixed penalty notice, the force said.
Shortly afterwards, officers encountered the woman still not wearing the mask in the same store, and issued her yet another fine.
Face coverings have been mandatory in supermarkets in England since 24 July in a bid to prevent the spread of coronavirus.
Rochdale currently has one of the highest rates of infection in the country, with government figures suggesting there are 63 cases per 100,000 people.
"Wearing a face covering can help prevent the spread of Covid-19 and the regulations are there to protect everyone," the force said.
"Please remember to wear one in line with the legal requirements set out by the government. Our officers are there to offer support and guidance but will enforce the regulations when there is a clear breach."
It comes after Boris Johnson tightened England's restrictions on Wednesday and handed increased powers to police to enforce them amid a "rapid" rise in new cases.
The prime minister also touted the creation of "Covid marshals" to "boost the local enforcement capacity" and ensure social distancing rules were being adhered to on England's streets.
But the Ministry of Housing, Communities and Local Government later said the marshals - who have already been deployed in Leeds and Cornwall - will have no formal powers and must be paid for by local authorities.
Join our new commenting forum
Join thought-provoking conversations, follow other Independent readers and see their replies