Facebook suspends The Blackcock Inn pub's profile over 'racist or offensive language'
The manager said he explained the name referred to a black cockerel but could not get the ban lifted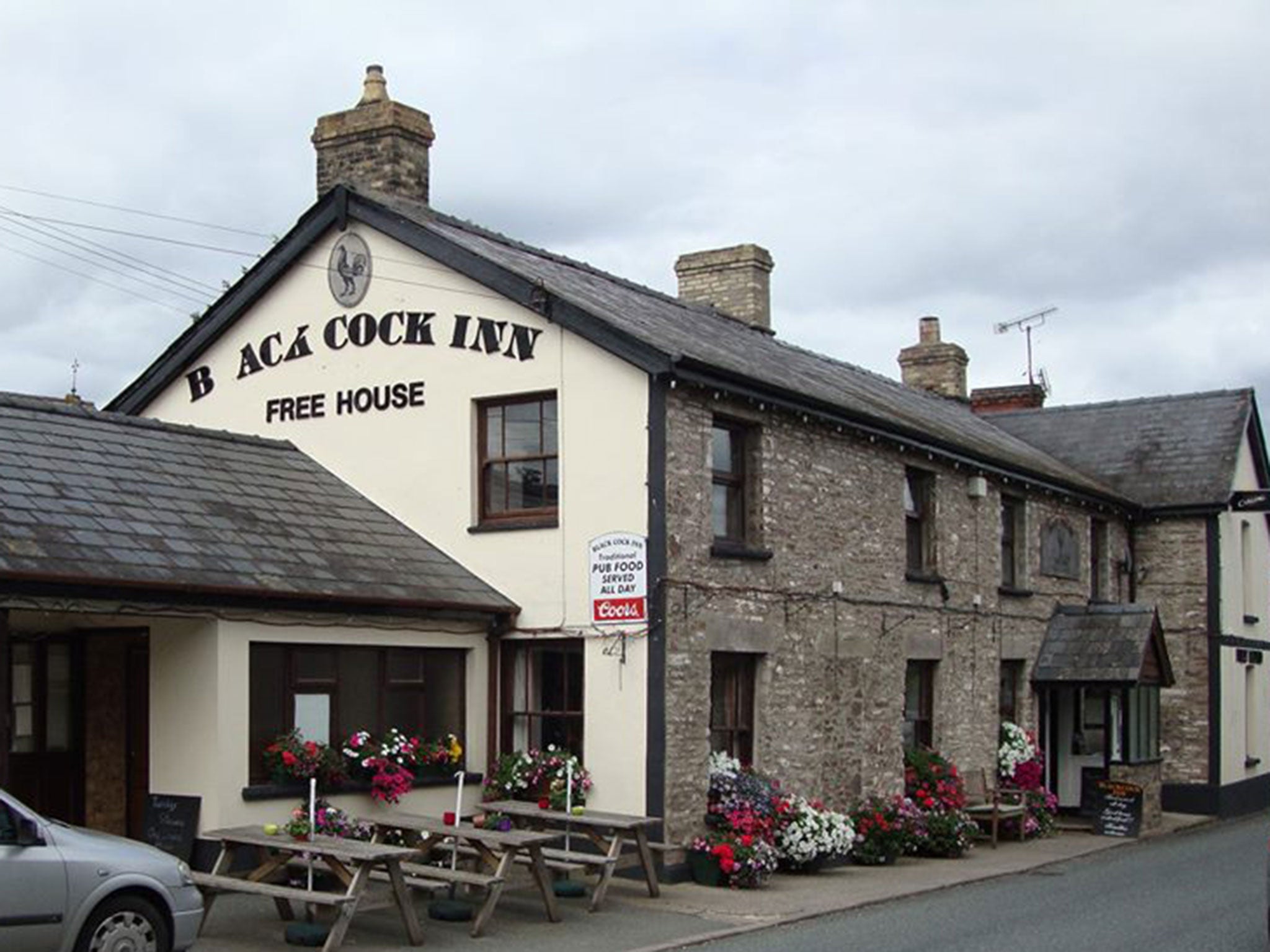 A pub in the Brecon Beacons has had its Facebook page suspended for "racist or offensive language", apparently because of its name.
The Blackcock Inn has been the local watering hole in Llanfihangel Talyllyn for 175 years and its owners said they have never had a problem with its name until now.
Lee Garrett, the manager, told the Independent he has offered Facebook an explanation but has not been able convince site managers to lift the ban.
"This is a typical country pub," he said. "I know it's a rubbish name but it's been called that since 1840. It's a black cockerel, you know. There are a lot of pubs with the same name.
"Up the road there's a place called the Three Cocks – there's a lot of cock-based names in this area for some reason. I found it hilarious when I first moved here but that's just the kind of place it is."
Mr Garrett, 33, runs the pub with his wife and said it had been in the family for 12 years.
He described his former Facebook page, which was set up as a personal profile called "Blackcock Inn", as a "lifeline" for the remote business.
The family have set up a new page on the social network but are concerned it is not reaching the 500 "friends" of the former profile.
"In our village there's only about 200 people, we're seven miles from the nearest town," Mr Garrett said. "Not many people come along way out here…it was a lifeline to the local community."
He told how he was logging in as normal in November when he received a message saying the account had been suspended.
When he continued his attempts, an automated warning told him he could not access it because of a complaint over "racist or offensive language".
Asked whether there had been previous complaints about the pub's name, Mr Garrett could only recall one woman, who called in the summer to say she felt the need to cover her children's eyes every time they passed.
The manager believes the pub's name, which is displayed below the picture of a cockerel, can be the only source of offence.
"The last post was our Christmas menus - that's what I found strange about it," he said.
"It's not illegal to say the word 'black' or 'cock'. It might sound a bit weird but it's completely innocent."
Facebook has not responded to the Independent's request for a comment.
Join our commenting forum
Join thought-provoking conversations, follow other Independent readers and see their replies