'Fake food': mislabelled drinks, meat and cheese found by West Yorkshire laboratory
The public laboratory said it was concerned its findings were part of a larger national trend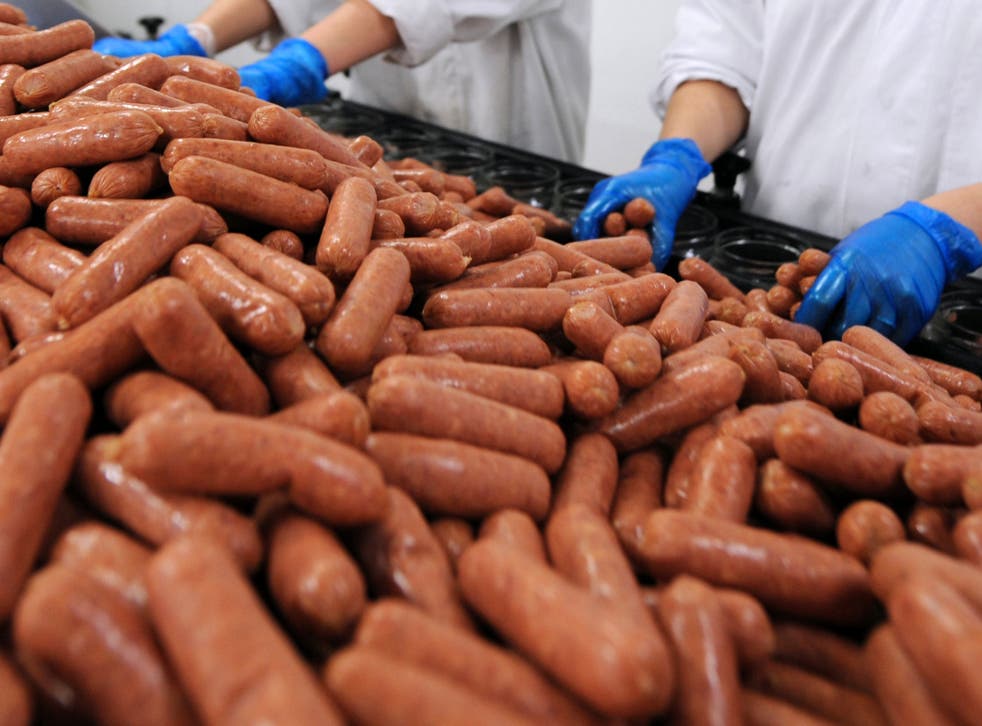 Shoppers are allegedly at risk of buying food "fake food," including ham on pizza that is "meat emulsion" or poultry, prawns that are 50 per cent water, and fruit juice containing additives not permitted in the EU.
The results found by a council laboratory in West Yorkshire and shown to the Guardian newspaper, claim to reveal that almost 40% of 900 food samples were not what they were advertised, or were mislabelled in some way.
The tests were part of a general surveillance programme by the local authority, and as part of checks focusing on products prone to being counterfeited.
Among the reported discoveries was herbal slimming tea containing neither tea nor herbs, but rather glucose powder mixed with prescription obesity medication at 13 times the normal dose; and beef mince that allegedly contained pork or poultry products.
The illegal additives claimed to have been found in juices included brominated vegetable oil, which is meant to be used as a flame retardant and is linked to behavioural problems in rats at high doses.
The experts told the newspaper that they are concerned the 900 samples were likely to be indicative of national trends at large, as budget cuts increase the risk that mislabelled or fake food will be left unidentified by council-run labs.
"Fake" vodka allegedly sold at news agents was flagged up as a major problem, with several samples failing to meet the percentage of alcohol that defines the spirit. In one severe test case, results apparently showing the product labelled as vodka was in fact made from isopropanol, used in antifreeze and as an industrial solvent.
The samples were anonymised to ensure the testing was scientific and unbiased, so it was not revealed which products were "fake". However, the products were taken from a wide range out outlet, including fast-food restaurants, independent retailers, and larger stores and manufacturers.
West Yorkshire's public analyst, Dr Duncan Campbell, told the Guardian: "We are routinely finding problems with more than a third of samples, which is disturbing at a time when the budget for food standards inspection and analysis is being cut."
Among the common problems reportedly detected were mincing machines not being cleaned properly , as well as blatant substitutions for cheaper meat. Ham was often made using poultry that was coloured pink in the production process.
The findings come following the horse meat scandal last year, when horse DNA was found in meat labelled as beef, and was partly blamed on a difficult-to-trace chain of factories across Europe.
Richard Lloyd, executive director of Which?, told the Guardian: "No one wants to see another incident like the horsemeat scandal happen again and the rigorous enforcement of standards underpinned by effective levels of food testing is essential for restoring consumers' trust in this industry."
Register for free to continue reading
Registration is a free and easy way to support our truly independent journalism
By registering, you will also enjoy limited access to Premium articles, exclusive newsletters, commenting, and virtual events with our leading journalists
Already have an account? sign in
Register for free to continue reading
Registration is a free and easy way to support our truly independent journalism
By registering, you will also enjoy limited access to Premium articles, exclusive newsletters, commenting, and virtual events with our leading journalists
Already have an account? sign in
Join our new commenting forum
Join thought-provoking conversations, follow other Independent readers and see their replies