Families face biggest council-tax increase in eight years
Authorities able to raise council-tax charges by up to 3.99 per cent in 2016-17 without having to call a local referendum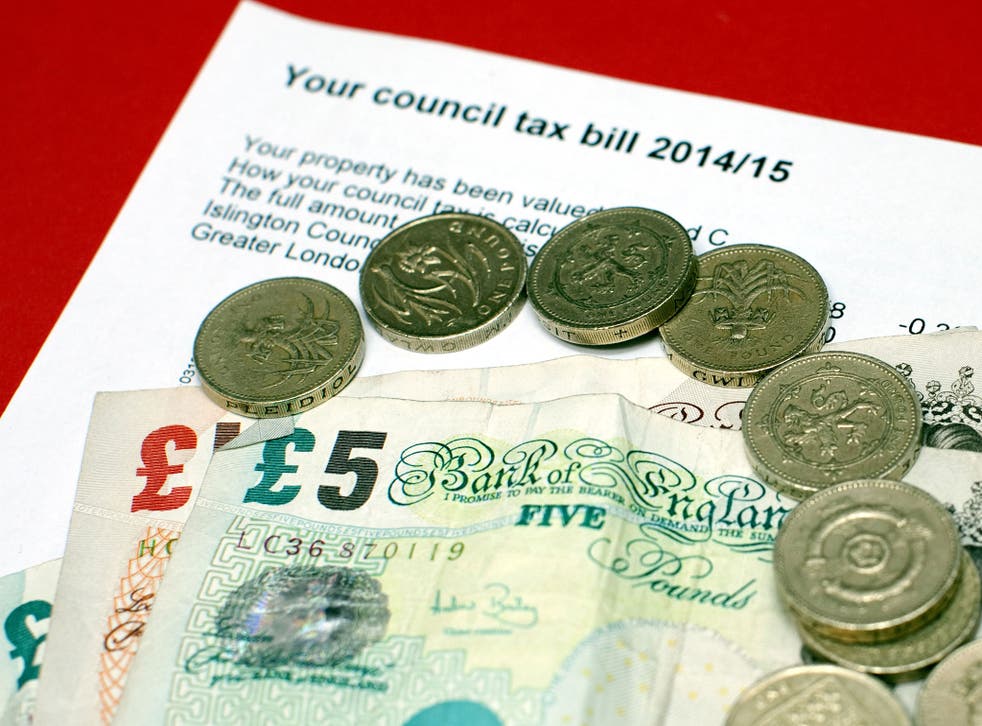 Families face their biggest council-tax increases for eight years with the average bill set to jump by nearly £50 in England and Wales, news figures reveal.
Following a change in the rules by Chancellor George Osborne, authorities will be able to raise council-tax charges by up to 3.99 per cent in 2016-17 without having to call a local referendum.
Dozens are preparing to put bills up by the maximum amount, with many more planning rises a fraction under. Council tax is set to go up by average of 3.6 per cent in England outside London, taking the annual bill for a band D property to £1,574, a rise of £54. The rise for the country including the capital will be 3.1 per cent, or £46 a year. In Wales the average increase is also set to be 3.6 per cent.
The planned rises, which follow a six-year squeeze on council finances, contrast with the inflation rate, which is barely above zero.
The Chartered Institute of Public Finance and Accountancy, which calculated the figures, said the rises would be the highest since 2008-09.
Communities Secretary Greg Clark said: "Our historic four-year funding deal for councils both gives them certainty to plan ahead, and meets the clear request to prioritise care for our elderly population with a £3.5bn social care funding package.
"It means councils have the freedom to set a social care precept as part of local bills, with excessive council tax increases still subject to local referendum to protect council taxpayers.
"Even with these changes council tax will still be lower in real terms in 2019-20 than in 2009-10 – and this year's increase will still be lower than the average 6.2 per cent annual increase between 1997 and 2010."

Join our new commenting forum
Join thought-provoking conversations, follow other Independent readers and see their replies