Far-right 'trying to ruin the Government's LGBT survey' with false submissions
Internet trolls attempt to flood the survey with Islamophobic and homophobic remarks
Caroline Mortimer
Thursday 27 July 2017 11:44 Comments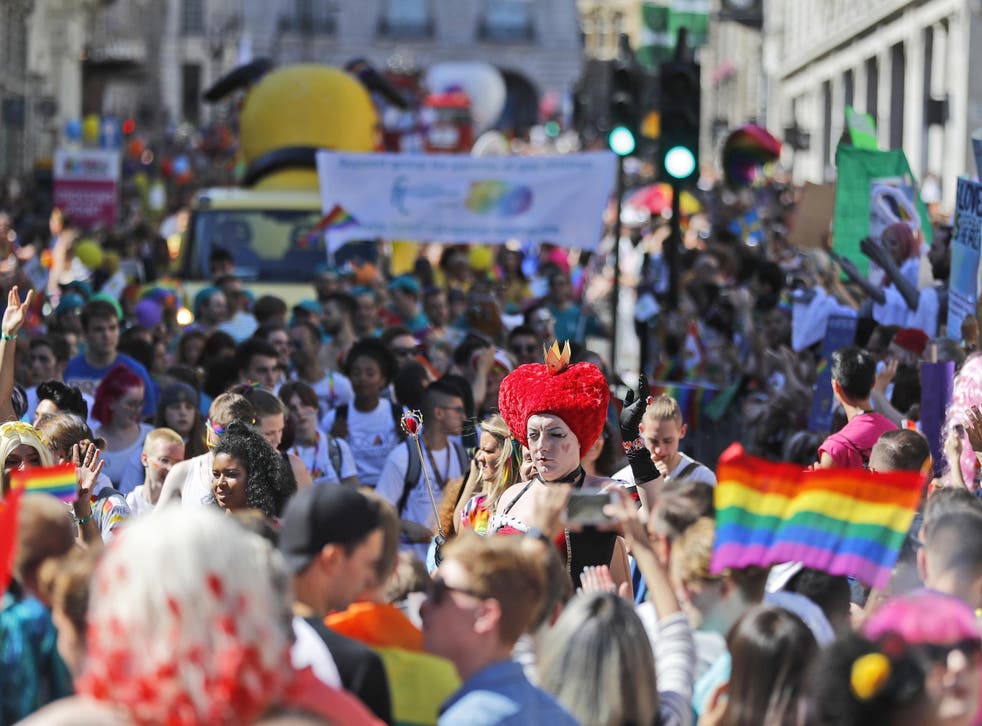 Far-right trolls have been trying to distort the results of the Government's first LGBT survey.
The initiative, which was launched by the Government Equalities Office, is designed to be an opportunity for LGBT+ people to have their say on the future of the Government's equality policies.
More than 60,000 people have already responded to the consultation, which opened on Sunday and ends in October, but there are fears that it may be derailed by false submissions written by users of internet forum 4chan.
One user posted a link to the survey on the site's /pol/ section, where users post "politically incorrect" comments, and urged others to troll it with racist and homophobic responses.
Another user said people on the site should "make sure to fill this in and f*** it up lads the 'conservative' party wants to bring in more anti freedom pro degenerate policies again [sic]".
Another said: "What a lot of people did yesterday was identifying as a Muslim transperson and pointing out anti LGBT behaviour in the Muslim community."
Other users said they should attempt to spread Islamophobia through the survey by creating "an authentic LGBT person and blame all oppression on Muslims".
Others suggested sending obviously fake responses to the survey.
LGBT+ rights around the globe

Show all 9
After being posted to 4chan, where users can post comments to its forums anonymously, the idea appeared to spread to neo-Nazi website Stormfront, PinkNews reported.
One said they had written "living as a pedosexual [sic] ferret is rough guys" and another said they were a "level 28 gender druid".
The Government said it was aware that there were "fake" responses to the survey and is working to delete the false entries.
A spokeswoman for the Equality Office said the best way to combat the problem was for LGBT people to take the survey "so that any erroneous responses only ever make up a small proportion of the total".
Register for free to continue reading
Registration is a free and easy way to support our truly independent journalism
By registering, you will also enjoy limited access to Premium articles, exclusive newsletters, commenting, and virtual events with our leading journalists
Already have an account? sign in
Join our new commenting forum
Join thought-provoking conversations, follow other Independent readers and see their replies