Home Office denies Farage claim group of asylum seekers who arrived in Dover 'all had Covid'
'This is incorrect. None of these 12 people tested positive for Covid-19,' says government
Tom Batchelor
Sunday 28 February 2021 14:10 Comments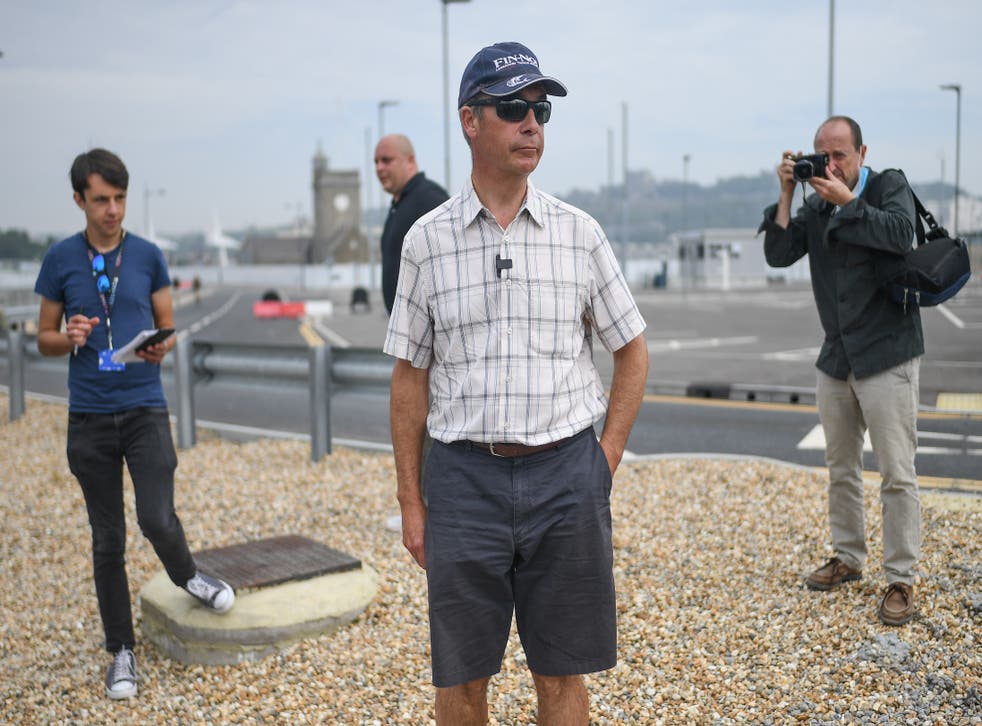 The Home Office has refuted a claim by Nigel Farage that a group of asylum seekers who arrived in Dover on Saturday had "all tested positive" for coronavirus.
The former Brexit Party leader inaccurately stated 12 individuals on board one vessel were found to be infected with Covid-19.
The Home Office later confirmed none of the 12 Mr Farage referred to had tested positive for the virus.
Just one person among 87 people who reached the south coast of England in four separate vessels on Saturday had the disease, a Home Office spokesperson said.
The government was forced to clarify the issue after Mr Farage wrote earlier on Saturday: "Covid crisis in Dover this morning. One migrant boat with 12 on board and they all tested positive for the virus. Get a grip @pritipatel."
Responding to his tweet, a Home Office spokesperson said: "This is incorrect. None of these 12 people tested positive for Covid-19. All adults who arrived today have been tested for Covid-19."
They added: "Border Force has dealt with a number of small boat incidents today. Contrary to reports claiming multiple arrivals tested positive for coronavirus, just one person has tested positive and will be dealt with in line with PHE guidance."
Labour's David Lammy called the claims "barefaced lies designed to whip up hate against some of the world's most vulnerable people".
"This is unhinged," the Tottenham MP added.
Mr Farage's tweet had not been deleted by Sunday morning and had been liked or retweeted more than 30,000 times.
He repeated the same inaccurate claim during an interview with TalkRadio, where he said he could "exclusively" reveal that the UK Border Force had tested the group of 12 for Covid and all had come back positive.
A government spokesperson said: "People should claim asylum in the first safe country they reach and not risk their lives making these dangerous crossings. We are continuing to pursue the criminals behind these illegal crossings.
"Police patrols on French beaches and enhanced intelligence sharing between our security and law enforcement agencies has helped to prevent crossings."
The French authorities prevented two attempted crossings on Saturday involving 51 people.
Register for free to continue reading
Registration is a free and easy way to support our truly independent journalism
By registering, you will also enjoy limited access to Premium articles, exclusive newsletters, commenting, and virtual events with our leading journalists
Already have an account? sign in
Join our new commenting forum
Join thought-provoking conversations, follow other Independent readers and see their replies