Farmer faces arrest after refusing to tear down mock castle he built without permission and hid behind straw bales
Robert Fidler failed to arrive on time for a commital hearing over his home, prompting a judge to order his arrest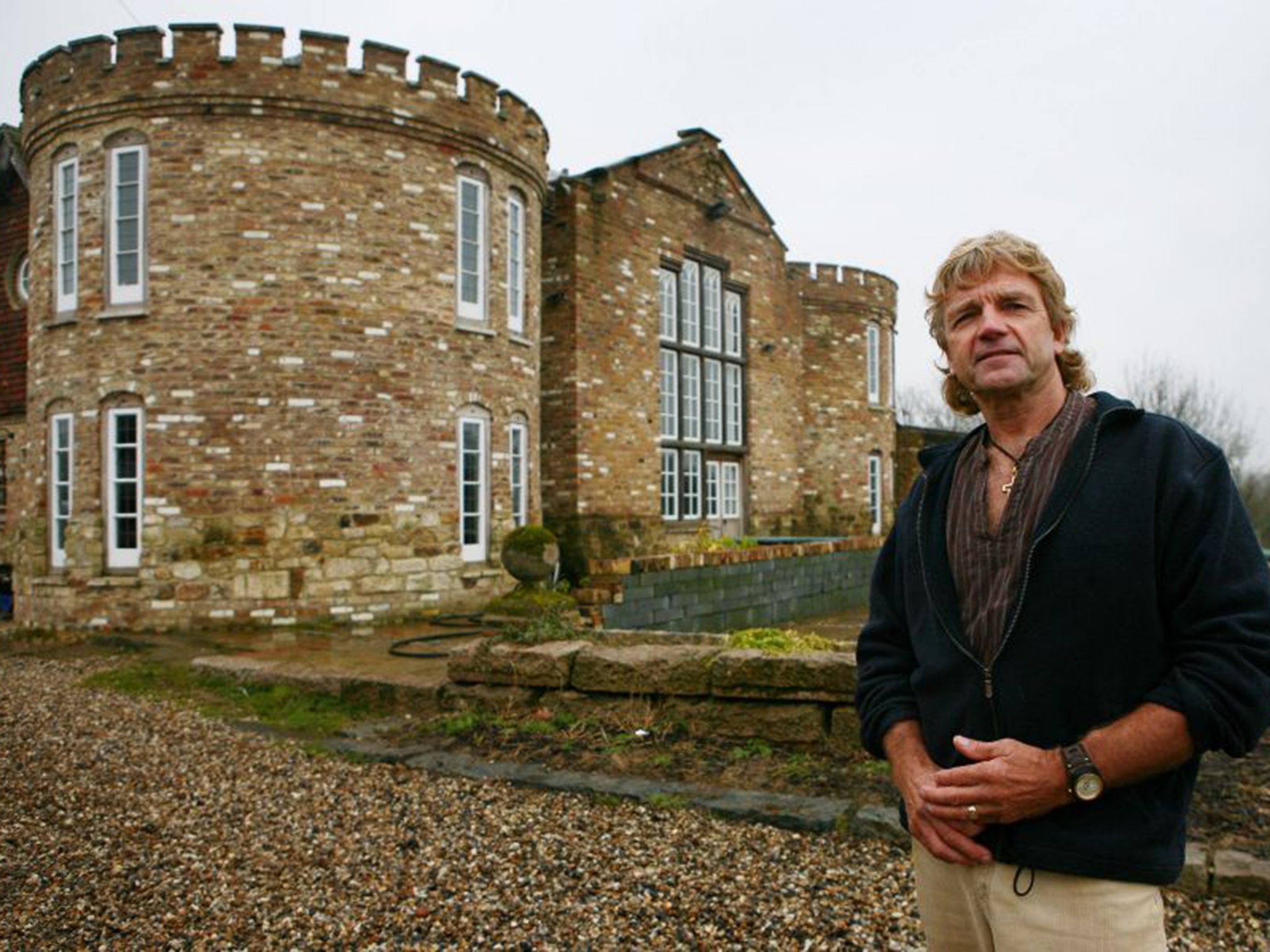 A High Court judge has issued an arrest warrant for a farmer who has refused to tear down a mock Tudor castle he built without planning permission – after he failed to arrive on time for a hearing.
Robert Fidler, 63, erected the four-bedroomed home at Honeycrock Farm, Salfords, Surrey, without the necessary permission in 2000. The building, where his family has lived since 2002, was kept hidden behind straw bales for four years, but the local council is now demanding it is demolished.
This morning, Mr Fidler was due to appear for a commital hearing at the Royal Courts of Justice in London but failed to turn up – prompting the judge to order his arrest.
Speaking outside the court in the afternoon, Mr Fidler claimed he had missed his case because he thought it was taking place later in the day.
He said: "Apparently at some point, without my knowledge, it's been changed and there's a warrant out for my arrest. I've come with my friends and family to support me. It was me that applied to the court for this case."
Mr Fidler said that he was still "hopeful" that the property would be saved from demolition. "I'm a farmer," he said. "Farmers are always positive."
Asked what would happen if the mock castle was torn down, he replied: "I would be homeless."
Mr Fidler has been fighting to save his home from demolition since Reigate and Banstead Borough Council ordered it to be knocked down in 2007 and a Government planning inspector rejected his appeal a year later.
The inspector's stance was backed by the High Court in 2010 and also upheld in the Court of Appeal.
The authority began contempt of court proceedings after Mr Fidler failed to comply with the outstanding enforcement notices and an injunction requiring demolition.
Mr Justice Dove earlier said he was satisfied that Mr Fidler knew about the hearing and, given the "potentially extremely serious consequences" for him, he should be given one final opportunity to provide an explanation for breaching the orders. He adjourned the case until 2pm on November 2 to ensure that Mr Fidler was present to answer the case against him.
In a statement, the council ruled out suggestions that the castle could stay, saying it would set an unacceptable precedent for development in the green belt. "The construction breached national and local planning rules designed to protect the green belt, which local authorities like ours have a duty to uphold," said a spokesman.
The council added: "We accept the court's decision to adjourn the hearing to allow for Mr Fidler to be present and due process to be followed.
"Due to the serious consequences of these proceedings, the judge has afforded Mr Fidler a final opportunity to attend court."
Join our commenting forum
Join thought-provoking conversations, follow other Independent readers and see their replies