Fatberg: CCTV emerges showing the bus-sized build up that threatened to flood the city streets
Notorious lump even has its own parody Twitter account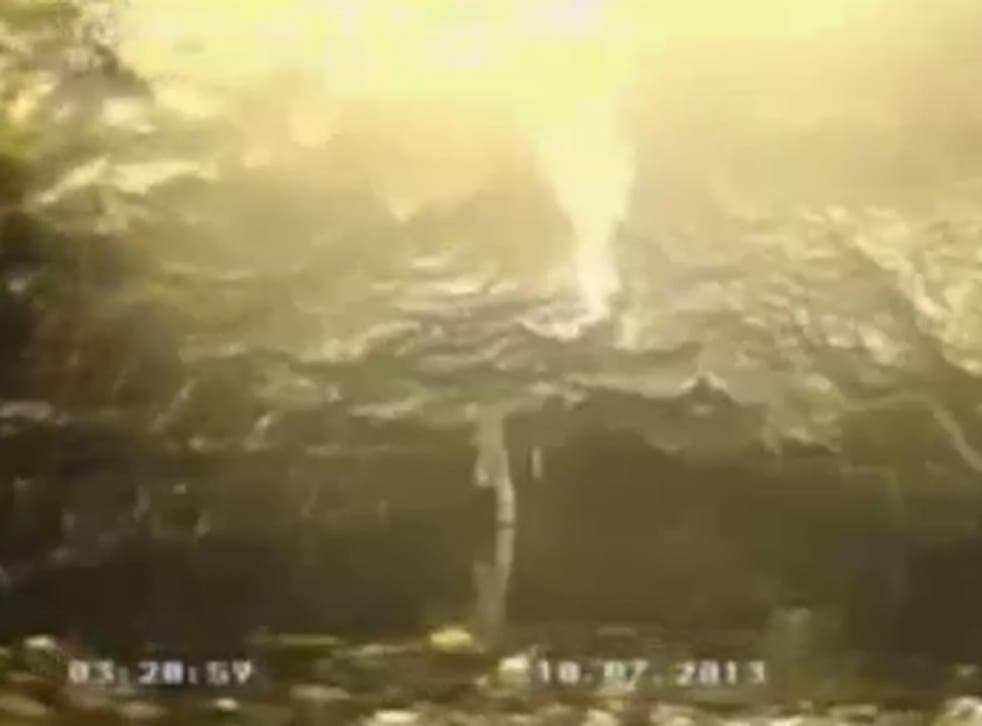 Video footage has emerged showing the 15-tonne ball of fat, household waste and sanitary wipes now known as a 'fatberg'.
Workers had to spend 10 nights removing the congealed ball clinging to the top of a sewer pipe in drains beneath a road in Kingston, south west London, using high pressure jet hoses.
The lump was discovered by a Thames Water CCTV investigation after residents complained of being unable to flush their toilets.
A roving camera placed into the pipe by engineers showed the sewer had been reduced to just five per cent of its normal activity.
The fatberg was dangerously close to flooding the streets with raw waste, with water officials saying manholes were close to overflowing.
The huge lump even has it's own Twitter account - @KingstonFatberg - posting updates such as "squatter's rights mate, you can't touch me".
Join our new commenting forum
Join thought-provoking conversations, follow other Independent readers and see their replies