Father's 'heartbreaking' message after autistic son wasn't invited to any birthday parties
'He's not an after thought he's my every thought'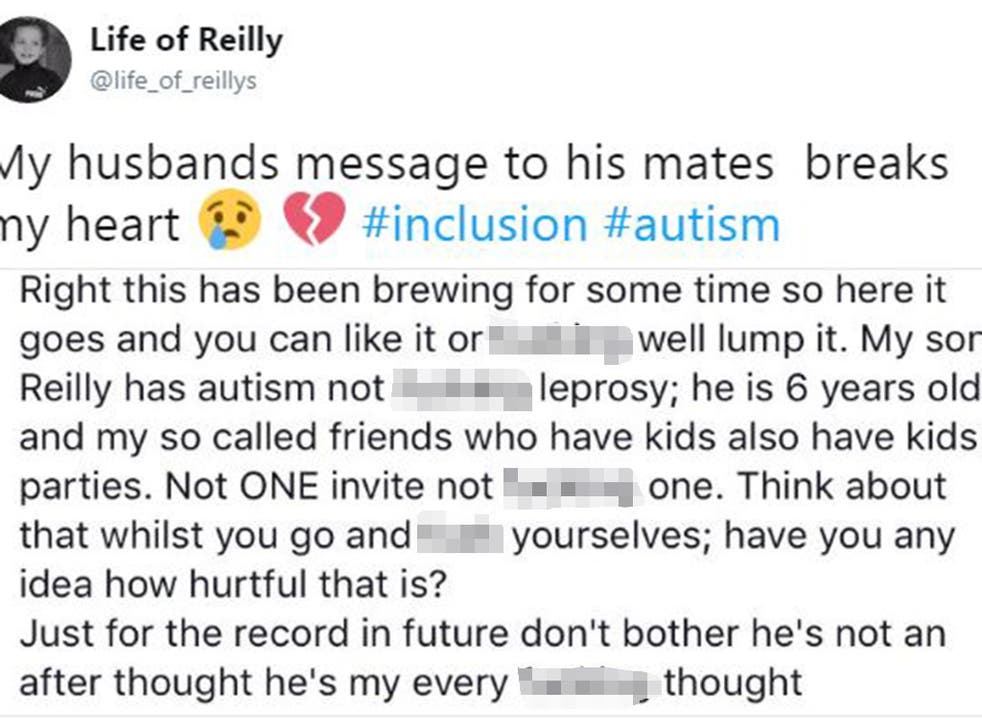 A father's angry Facebook post to his friends after his autistic son wasn't invited to any birthday parties has been widely shared on social media.
The post was initially shared by the man's wife, who runs The Life of Reilly blog about their autistic six-year-old son Reilly.
"My husbands message to his mates breaks my heart," Reilly's mother wrote on Twitter.
In the expletive-laden post, Reilly's father criticises his friends for not inviting him to their children's parties.
"Right this has been brewing for some time so here it goes and you can like it or f***ing well lump it," Reilly's father wrote on Facebook.
"My son Reilly has autism not f***ing leprosy; he is 6 years old and my so called friends who have kids also have kids parties. Not ONE invite not f***ing one.
"Think about that whilst you go and f*** yourselves; have you any idea how hurtful that is?
"Just for the record in future don't bother he's not an after thought he's my every f***ing thought."
His comments were widely praised online.
"How lucky to have a Dad like that," Eliza Mishcon wrote on Twitter.
Another, using the name Imperfect Mum, wrote: "They are not real friends, he is spot on. We have been through exactly the same. Stay strong."
Another user added: "Sometimes only sweary will do. What a fab dad, said what had to be said.. Sad that it had to be said, but I'd be so proud of him."
Reilly's parents have been contacted for comment.
Join our new commenting forum
Join thought-provoking conversations, follow other Independent readers and see their replies