Father shares photo of daughter's cancer agony in her final weeks
Doctors give Jessica, who suffers from rare malignant tumour neuroblastoma, few weeks to live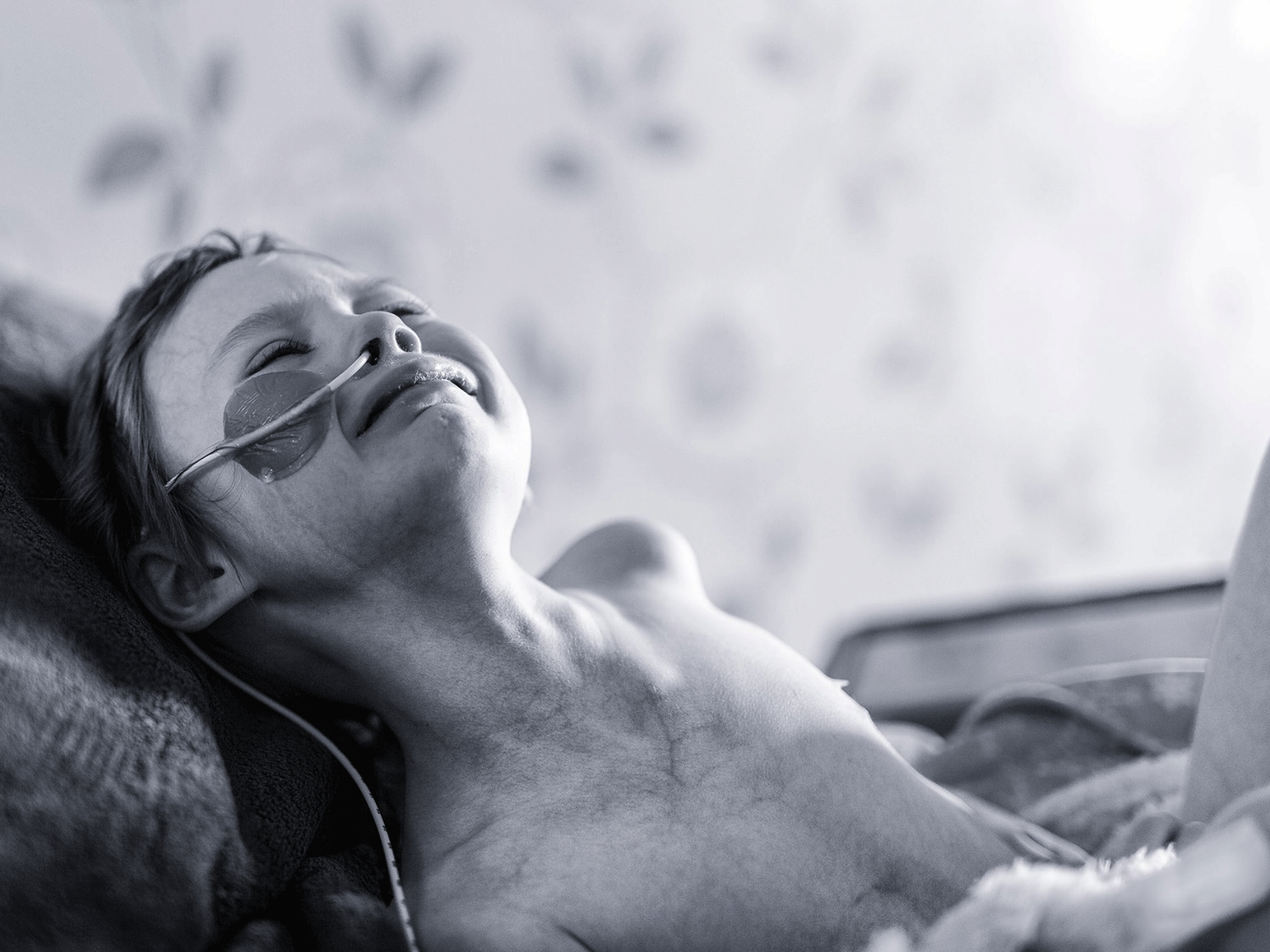 A father has published a photo of his daughter reeling in agony in what is believed to be the last few weeks of her life.
Electrician Andy Whelan posted a picture he titled "the true face of cancer" – a black and white image of four-year-old Jessica crying – accompanied with 490 words on Facebook.
Doctors have given Jessica, who suffers from rare malignant tumour condition neuroblastoma, a few weeks to live.
"As a photographer it is important to capture the truth and the reality of a situation," wrote Mr Whelen, from Lancashire.
Jessica Whelan sings 'Let it Go'
"This is the hardest photograph I have ever made. It is in fact my own four-year-old daughter.
"This photograph was made in a moment that we as parents could offer her no comfort, her pushing us away whilst she rode out this searing pain in solitude."
Mr Whelen describes how his "baby girl's" blood vessels protrude from beneath her skin, how a solitary tear runs down her cheek and how her body and face stiffen and contort in pain.
She has suffered from the cancer for more than 12 months.
A gofundme.com page, aiming to create as many happy memories for Jessica as possible, has raised £47,582.
Mr Whelen added: "Please I beg of you, as a heartbroken father, it is too late for my daughter, but childhood cancer needs to be cured. No Family should have to go through this hell."
Join our new commenting forum
Join thought-provoking conversations, follow other Independent readers and see their replies