Fathers' rights group climb Buckingham Palace roof
Activists held a banner reading 'I am Harry's dad'
Samuel Osborne
Sunday 29 November 2015 19:33 Comments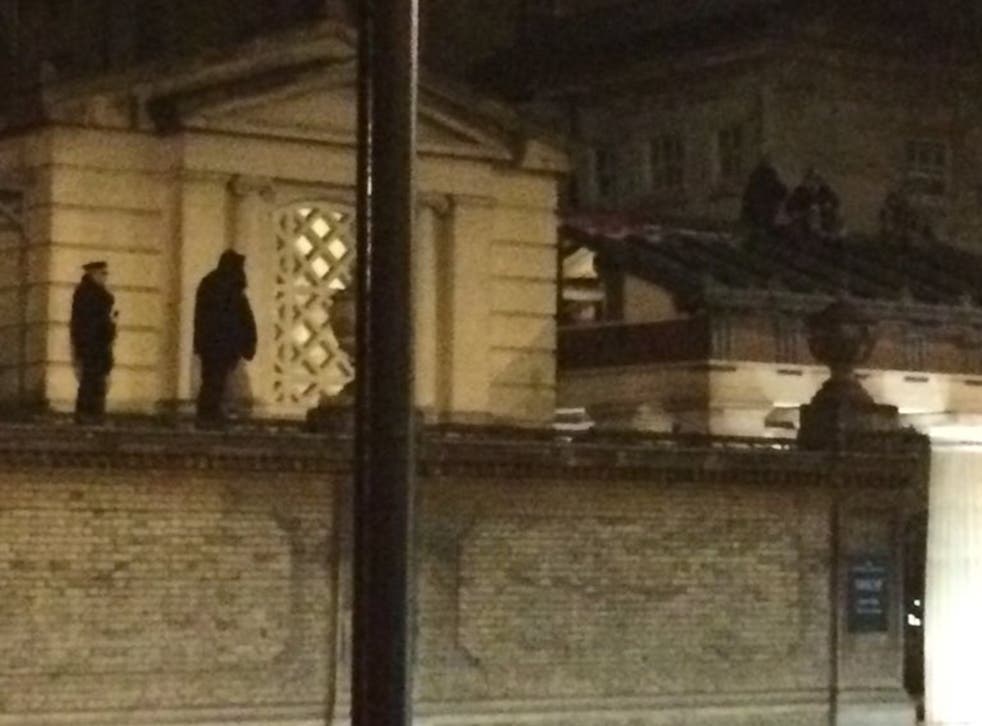 Two men from a fathers' rights campaign group have climbed on to a Buckingham Palace roof.
Martin Matthews, 48, and Bobby Smith, 33, used a ladder to reach the roof after another campaigner caused a distraction outside the palace, a spokesman for the group told ITV News.
They scaled the roof of the Queen's Gallery, a public art gallery at Buckingham Palace, and held a banner which read: "I am Harry's dad".
The Metropolitan Police were called at 4.30pm and described it as an "ongoing situation".
No arrests have been made.
James Dennis, a third activist, also tried to scale the roof but is thought to have been stopped by security.
Mr Smith dressed as the Sesame Street character Elmo when he stood against David Cameron in the Prime Minister's constituency of Witney, Oxfordshire, in the general election.
He previously scaled Westminster Abbey on Father's Day.
Register for free to continue reading
Registration is a free and easy way to support our truly independent journalism
By registering, you will also enjoy limited access to Premium articles, exclusive newsletters, commenting, and virtual events with our leading journalists
Already have an account? sign in
Register for free to continue reading
Registration is a free and easy way to support our truly independent journalism
By registering, you will also enjoy limited access to Premium articles, exclusive newsletters, commenting, and virtual events with our leading journalists
Already have an account? sign in
Join our new commenting forum
Join thought-provoking conversations, follow other Independent readers and see their replies