Fathers4Justice vows to step up attacks on the nation's artworks
Campaign group's founder says its actions will become more extreme as it protests against restricted access to children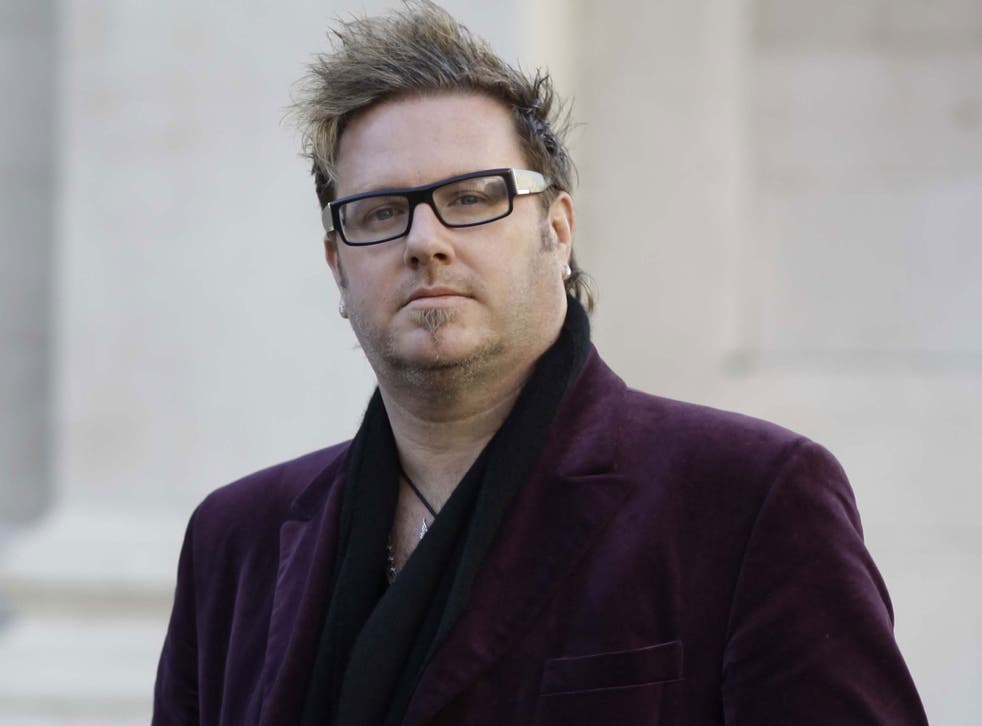 The man behind the pressure group Fathers4Justice has warned that there will be more attacks on valuable works of art. Matt O'Connor, the organisation's founder, said he would "destroy 10,000 Hay Wains" for the cause of access to children and predicted that the group's stunts would get more extreme and "people will go to prison this year".
One of the group's protesters, Paul Manning, was charged with criminal damage last week after gluing a photo of his child to John Constable's masterpiece The Hay Wain. His stunt followed Tim Harries spray painting "help" over a portrait of the Queen in Westminster Abbey last month.
Mr O'Connor said: "I'd destroy 10,000 Hay Wains if it meant I could protect my children. If we think a painting is worth more than a child's life then something is wrong. People will go to prison this year. We've got two trials and there'll be more direct action imminently."
He suggested that future actions will continue to involve defacing art. When asked if their protests would take place during daytime, he said: "Well, most of the galleries are shut by seven." In the past month the group, which campaigns for changes to family law so that divorced fathers get better access to their children, has returned to the guerrilla tactics it first became famous for. Founded by Mr O'Connor in 2002, it was notorious for protesters dressed as superheroes.
For the past five years, they have been more conciliatory, talking to two successive governments in an attempt to change family courts policy. But Mr O'Connor says they have run out of patience. "We tried five years of talk. It's had to change. At some point you have to take action. We had 10 promises from the Conservatives before the last election and they've broken them. The Children and Families Bill going through now is a sham." Now, he says, the coalition will not talk to them at all. "The Government will talk to the Taliban, but they won't talk to us. Al‑Qa'ida must say 'things are bad for us, but Fathers4Justice, they've really got it bad'."
Their new policy is not to engage with politicians or the media at all – a point somewhat undermined by Mr O'Connor's lengthy conversation with The Independent on Sunday. "We're trying to let the actions speak for themselves," he said, before talking for another 20 minutes. He points out – with some justification – that their stunts are the only time the press pays attention. "Unless someone is hanging off a bridge or doing something dramatic to a painting, that's the only time we get coverage. It's pitiful, but that's the way it is."
In increasingly overblown statements about his cause, Mr O'Connor compared himself to Nelson Mandela. "There's an old man in South Africa who was convicted as a terrorist," he said, later adding: "I find the moral courage of Steve Biko and Nelson Mandela inspiring. You have to have moral courage, and if the police smash my door down and take me away, then so be it."
The group says it is paying homage to the suffragettes in its latest round of art-defacing protests, a tactic used by votes-for-women campaigners. "We're copying the suffragettes and staging those kinds of protests," Mr O'Connor said. "Our guidelines are restricted to non-violent action in the spirit of the suffragettes. We'll make sure no one is hurt."
Mr O'Connor, 45, set up the group following a custody battle to see his two sons. His own situation has long since been resolved and it seemed until recently he had mellowed – happily remarried with access to his kids and spending more time on his luxury ice-cream brand, the Icecreamists.
His increasingly incendiary tactics have recently come back to bite him. His Twitter account – and the charity's – was shut down by the social network after complaints from Caroline Nokes, his local MP. "Caroline Nokes is trying to allege we've held a campaign of harassment, which isn't true. I believe politicians should not be able to break promises with impunity."
Ms Nokes's office says the group's harassment has been non-stop and included inciting people to turn up at her house late at night. She said: "They ignored the warnings and carried on bullying, harassing and sending tweets indicating they were 'looking' for me at my home address at 10.30 at night."
But Mr O'Connor is indignant. "Have you seen the stuff on Twitter that's not taken down? Even Nick Griffin is on Twitter."
He is unconcerned about being unpopular for damaging much-loved artworks. "We're already more unpopular than the Taliban so what have we got to lose? I think we have a duty to protest: the issue of fatherlessness is a national emergency."
Join our new commenting forum
Join thought-provoking conversations, follow other Independent readers and see their replies