Drunken duck injured in brawl with dog after drinking session at local pub
Bow-tie-wearing Star is a local favourite and together with owner Barrie helps to raise money for charity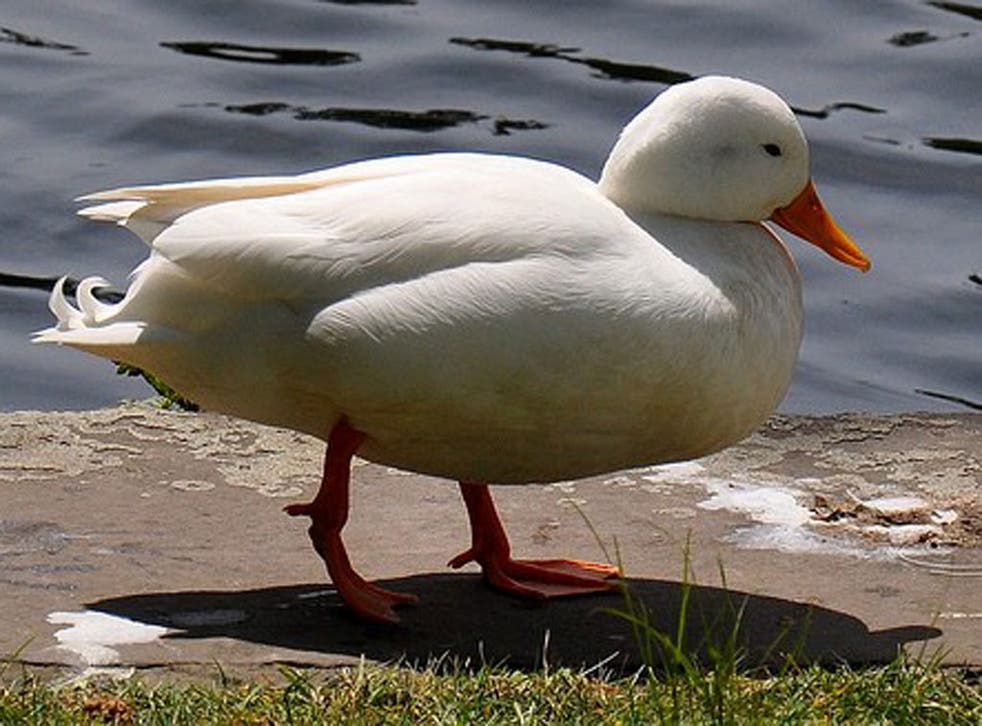 A Devonshire duck known as 'Star' has badly injured his beak after brawling with a dog following a drinking session at his local pub.
The bird, known as 'Star', is recognisable by his vast array of bow ties and a penchant for ale.
Star, who has made local headlines for sticking his beak into other people's pints, is something of a celebrity for his appearances with owner Barrie Hayman, and their performances together on the streets of Devon to raise money for charity.
But last week Star got into a fight with one of his owner's dogs, Meggie, and had to be rushed to the vets with a painful injury that left the Haymans fearing for the duck's life.
"[Meggie] and Star love each other to bits but also wind each other up. Star pushed his luck too far and Meggie snapped – splitting Star's bottom beak right down the middle," Star's owner wrote on Facebook.
"We were so scared we would lose star," Sue Hayman wrote, but added that "thankfully, our Star is a tough cookie – and came out OK."
Star was given painkillers at the vets. According to the Mid Devon Gazette Mr Hayman asked whether the duck would be left with a lisp after the fight, which could affect the double act's performance, but was reassured that Star's vocal capabilities would be intact.
The owners wrote on Facebook that Star and Meggie have already "kissed and made up", and reported on Tuesday that the duck had been well enough to go out again.
Join our new commenting forum
Join thought-provoking conversations, follow other Independent readers and see their replies