More than half of female prisoners have no home to go to when leaving jail, report finds
'Women leaving prison have their chances of rehabilitation undermined from the start due to an unhealthy cocktail of short sentences, lack of housing, and patchy support from prisons and probation teams,' says Di Askwith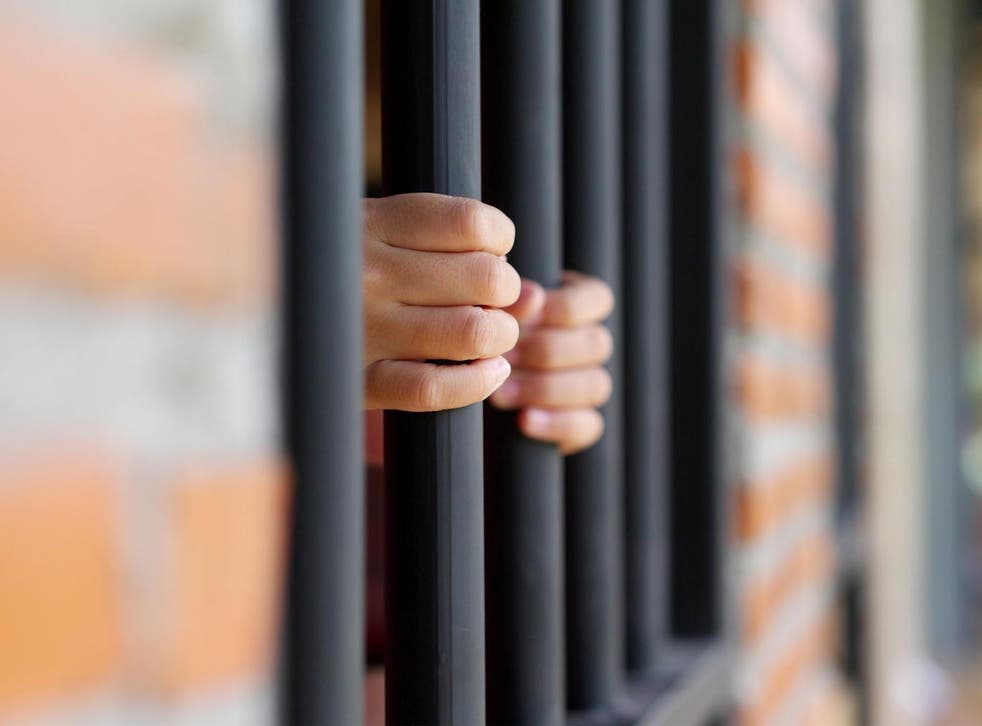 More than half of women prisoners have no home to go to when they are released from jail, a new report by the independent prison monitors has found.
A study by the Independent Monitoring Boards for women's prisons in England found a dearth of settled housing and erratic support results in almost 60 per cent of women not having a home to go to upon leaving jail.
Researchers warn this leads to women being forced to sofa surf or stay in temporary hostels so they do not end up sleeping on the streets – adding that such disruption increases the chances of them reoffending and returning to jail.
Some 40 per cent of those with no settled home to go to explicitly said they would be homeless when freed from prison.
The report, which involved interviews with 80 women across ten prisons in February, found a quarter had lost their homes and one in six were already homeless when they arrived in jail.
Some 41 per cent of female inmates said they had a permanent address to go to on release, while 45 per cent had no address to go to whatsoever, and 14 per cent only had a temporary address.
Di Askwith, a member of the Independent Monitoring Boards at HMP Eastwood Park in Gloucestershire, said: "Women leaving prison have their chances of rehabilitation undermined from the start due to an unhealthy cocktail of short sentences, lack of housing, and patchy support from prisons and probation teams.
"These figures show that the system isn't working – and although in some areas there were some initial improvements early in the current covid pandemic, fundamentally there are still major structural problems.
"This effectively sets women up to fail and this doesn't make sense for them or for the wider community – it's in all our interests for reoffending to be reduced."
Ms Askwith, one of the report's authors, said it was evident most prison staff are trying their best but argued that without much "better engagement" from other agencies and the government, it is failing to have a "consistent impact".
Frontline service providers have frequently warned that women in prison are often the victims of more serious offences than those for which they have been convicted. A recent report from the Prison Reform Trust found 80 per cent of women in jail were there for non-violent offences.
The new report suggests there is inadequate communication between different elements of the prison system – adding that in some instances the Independent Monitoring Board was not given information when they questioned where the women being released were going and what help they would be receiving.
Researchers state the fact over half the women served less than six months in prison leads to prisons teams finding it difficult to offer genuine comprehensive rehabilitation.
The report argues the combination of short sentences, inconsistent support and chronic housing shortages cause "maximum disruption and minimum rehabilitation" for female inmates. It calls for the government to address the issue of short sentences and implement a holistic joined-up stance to make sure female prisoners have adequate help when leaving jail.
A damning report shared exclusively with The Independent in February found women released from prison are almost three times less likely to be employed on release than men leaving jail.
The study, carried out by the Prison Reform Trust and Working Chance, found fewer than one in 20 women were in employment six weeks after leaving prison, compared with more than one in 10 men.
Researchers warned women face a litany of obstacles in securing employment – drawing attention to a dearth of childcare support, low pay and the fact they are more likely to have suffered domestic abuse.
Join our new commenting forum
Join thought-provoking conversations, follow other Independent readers and see their replies