Female suicide rate in UK highest it has been for a decade — for second year in a row
Rate of men killing themselves falls, although men still three times as likely to commit suicide
Harriet Agerholm
Friday 02 December 2016 19:49 Comments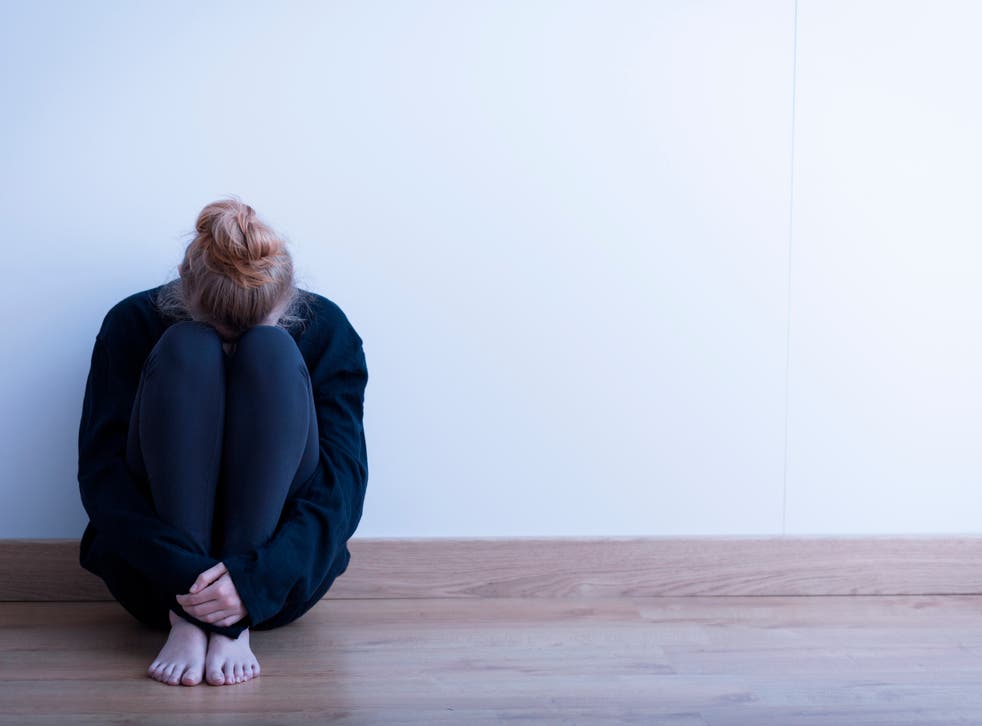 The number of women killing themselves in the UK has hit its highest level in a decade, while the male suicide rate has fallen, according to new official statistics.
It is the second consecutive year that the rate of women killing themselves has reached a decade-long high, causing the head of Samaritans to say it "could be an emerging trend".
Yet despite the decline in male suicides from 16.8 per 100,000 people in 2014 to 16.6 in 2015, the rate of men killing themselves was three times that of women.
According to data from the Office of National Statistics, 1,566 women killed themselves in 2015 — a rate of 5.4 suicides per 100,000 people and an increase from 5.2 the year before and 4.8 in 2013.
The rise in female suicide drove the overall number of suicides to rise slightly from 6,122 in 2014 to 6,188 in 2015.
Those women most at risk of killing themselves, as with men, were middle-aged. Women aged between 45 and 59 had the highest suicide rate for the 13th year running at 7.6 per 100,000 people in 2015, a level significantly higher than other age groups.
Samaritans CEO Ruth Sutherland told The Independent it appeared to be the beginning of an "emerging trend" that could be to do with an ever increasing "sandwich" of pressures on women.
"The role of women in society is changing, particularly for middle aged women," she said
"Women [are now] caring for children, caring for elderly relatives, they have high pressure at work, relationship strain and money pressures."
She added in a statement: "Suicide is quite possibly the biggest public health issue of our time because of the impact it has on families, workplaces and entire communities.
"Every death is an absolute tragedy leaving devastation in its wake. These figures emphasise the urgency with which we as a society need to work together to prevent needless loss of life.
"We are alarmed by the increase in the number of women taking their own lives and will look carefully at why this might be.
"Suicide is not inevitable, it's preventable and politicians, employers, health bodies and educators all have a role in identifying and supporting those most at risk."
UK news in pictures

Show all 50
Jodie Withers, Health Analysis and Life Events, Office for National Statistics said: "While the increase in the suicide rate this year is a result of an increase in female suicides, males still account for three quarters of all suicides.
"There has also been a continued increase in suicides for males under the age of 30, however, these remain lower than the peak seen in the late 1990's and remains significantly lower than the suicide rate for middle-aged males despite falls in recent years."
Vicki Nash, Head of Policy and Campaigns at Mind, said: "We are concerned that the suicide rate has risen again, as it has done for several years.
"We are particularly concerned that women seem to be at increasing risk, while men still account for the majority of suicides overall, despite a focus in recent years on tackling male suicide. More research is needed to understand both these trends and how to reverse them.
"We know that often people struggle in silence and find it difficult to know how to ask for help.
"We know that where suicide prevention plans exist they can be really effective in reducing the number of deaths, but not every community has one.
"Every local area must have a comprehensive plan that brings together all the relevant local services and agencies involved in supporting people at risk of suicide."
If you are having suicidal thoughts, you can call Samaritans on 116 123.
Register for free to continue reading
Registration is a free and easy way to support our truly independent journalism
By registering, you will also enjoy limited access to Premium articles, exclusive newsletters, commenting, and virtual events with our leading journalists
Already have an account? sign in
Join our new commenting forum
Join thought-provoking conversations, follow other Independent readers and see their replies