Ferguson unrest: When did Michael Brown die?
The teenager's death sparked the Black Lives Matter movement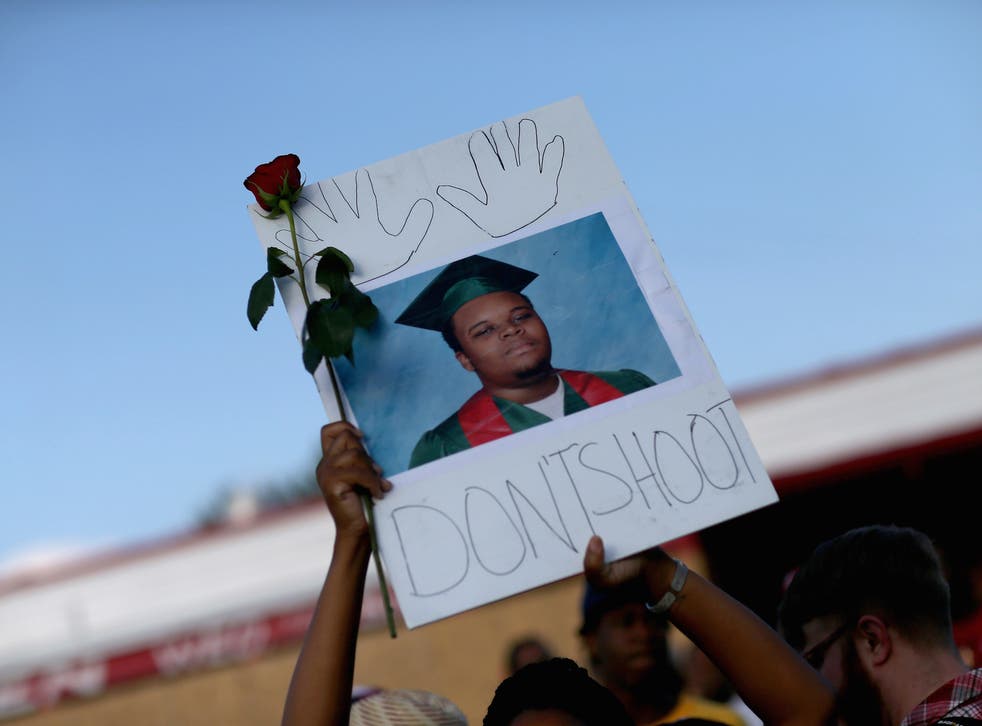 Protesters have gathered intermittently for four days in Ferguson, Missouri, to mark a year since an unarmed black teenager was shot by a white police officer in the city.
A smaller gathering on Friday was followed by a thousand-person-strong memorial rally in the St Louis city on Sunday, led by Brown's family to commemorate the 18-year-old's death.
Officer Darren Wilson - who has since stepped down from the Ferguson police department - shot Brown at 12:02pm on 9 August 2014, a sunny afternoon.
To mark the moment on Sunday, Brown's family and their supporters gathered at the spot where he died on Canfield Drive, where a plaque has been placed on the pavement.
The family stood in silence for four and a half minutes, to remind crowds and the international media which had gathered to watch that his body lay on the street for four and a half hours after he was killed. Two doves were released to signal the end of the moment's silence.
Read more:
Journalists charged for covering last year's Ferguson protests
Peaceful Michael Brown memorial rally turns violent
Oath Keepers: Who are white militia at Ferguson protests and why are they allowed to carry guns?
However, the peaceful gathering was marred by gunfire and a police shooting later in the day, that left an 18-year-old suspect critically injured. Police later used smoke to disperse crowds which were gathered near the scene of the shooting in the early hours of Monday morning.
On Monday evening, hundreds of protesters gathered on West Florissant Avenue, the road joining Canfield Drive, where they peacefully chanted, beat drums and carried signs. At one point, officers in riot gear forced people out of the street, which prompted demonstrators to hurl water bottles and other debris at officers.
As the protest stretched early into Tuesday, police arrested nearly two dozen people, although there was no repeat of the violence that scarred weekend demonstrations, according to police.
Ferguson Anniversary Protests

Show all 11
Additional reporting by AP
Join our new commenting forum
Join thought-provoking conversations, follow other Independent readers and see their replies