Ferrari driver furious at fine after parking across two spaces so his sports car wouldn't get scratched
Kevin McWhinney tells The Independent he will continue to fight the £90 penalty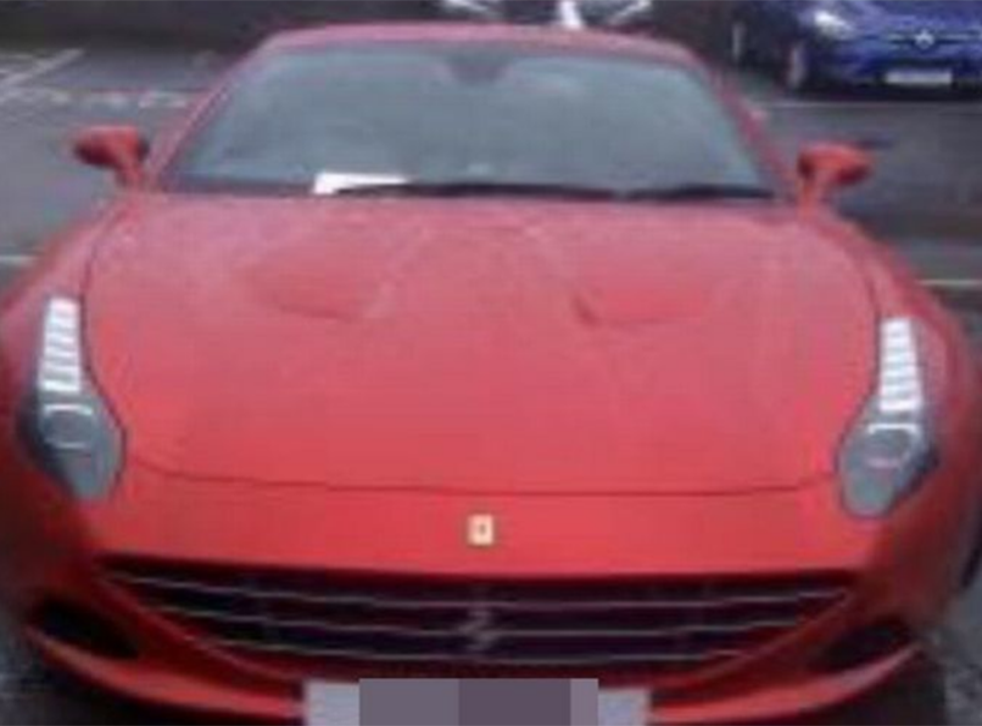 A sausage tycoon was left "furious" after he got a £90 ticket for using two parking spaces to park his Ferrari, despite paying for both bays.
Kevin McWhinney said that if he left the £143,000 sports car in just one spot, he would not be able to get into it if two cars parked either side.
He also wanted to avoid damage to his luxury vehicle when he parked it in Antrim, Northern Ireland.
Mr McWhinney appealed the fine but it was turned down after officials said the supercar was "not wholly within" the two striped lines in the parking area.
But he told The Independent he would continue to fight the ruling on behalf of other owners of wide vehicles such as camper vans who may need two parking spots.
"If I left it in the space and a car pulled up on either side of it I wouldn't be able to get in and out of it," said the managing director of McWhinney's Sausages.
He added: "It's about not wanting to get dents in the car. I previously had a BMW that was dented in a hotel car park and the hotel paid for the repairs in the end.
"But since then I have always done this – paid for two spaces – and this is the first time I have been fined for doing it in 15 or 20 years.Some people say I should just get a rubbish car to get around in, but this is the only car I have. I work hard, every day, 100 hours a week and this just happens to be the car that I drive."
He added: "I'm upset, I paid for the two spaces and nobody is at a financial loss. I'm not looking for any special privileges. I'm not just doing this for Ferraris, it's for people with camper vans and cars with trailers and all wide vehicles."
Mr McWhinney wrote to the Department for Infrastructure to overturn the penalty, but his request was refused.
"Unfortunately after consideration of the circumstances I have found no grounds for cancellation of the charge," a letter from the unnamed Parking Enforcement Processing manager said.
"Your vehicle was not parked completely within a marked bay."
Mr McWhinney claimed his car was 2.4metres wide, while the recommended size for a car parking space in the UK is of the same width.
Used Ferraris: a buyer's guide

Show all 11
He said: "I try to fight for public rights on certain issues so they don't have to swallow this crap, but in this instance I'm fighting for my own right. Where can I park my car safely without being fined?"
The businessman said he was now hoping to challenge the officials who turned down his appeal. He said: "I'm waiting on a second letter from them and I'll see what I can do, but I'm not sure."
Join our new commenting forum
Join thought-provoking conversations, follow other Independent readers and see their replies