Find Mike campaigner reunited with the stranger who stopped him from taking his life
Now a mental health campaigner, Jonny Benjamin wanted to find the stranger so he could thank him
Kashmira Gander
Thursday 30 January 2014 01:11 Comments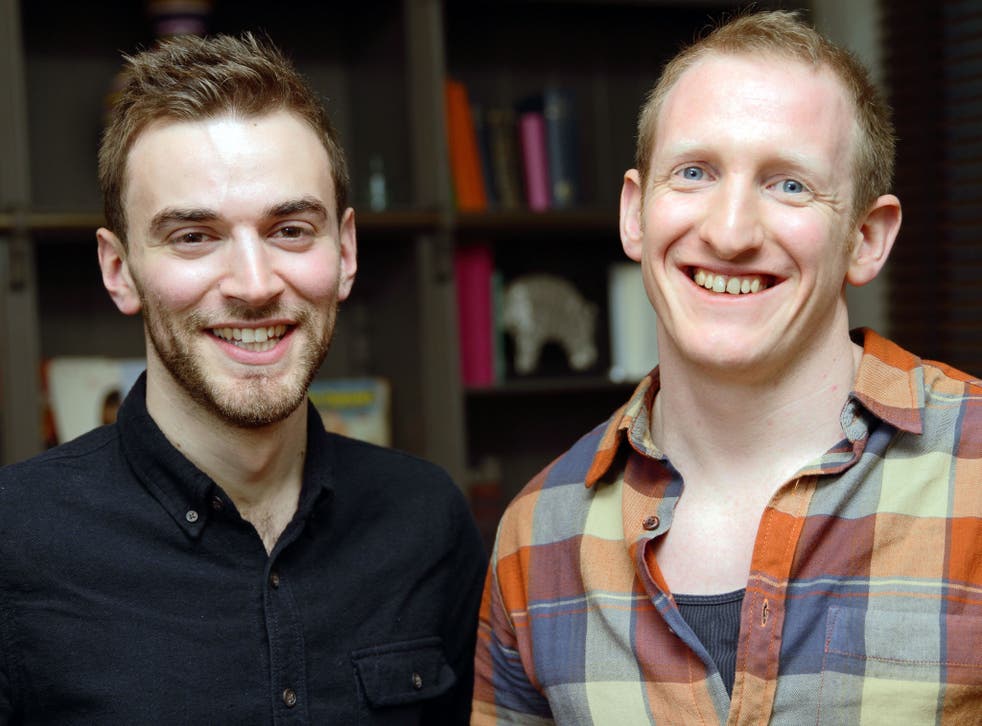 A man searching for the stranger who stopped him ending his life has found the Good Samaritan.
Jonny Benjamin, 26, had tried to jump from London's Waterloo Bridge in January 2008 because he was struggling to cope with schizoaffective disorder, but was stopped by a passer-by who helped to change his mind.
Mr Benjamin started his campaign exactly six years after the incident, so he could thank the stranger. He named the search Find Mike because he had forgotten the man's name in his distressed state.
Soon, #FindMike was trending worldwide on social media, and the campaign, in collaboration with the charity Rethink Mental Illness, was boosted by TV, radio and newspaper interviews.
"I was so pleased to see how well Jonny was doing, I had thought about him over the years and had always hoped he was OK," the 31-year-old personal trainer said.
Speaking about the incident, he said: "I didn't feel it was that big a deal, I did what anyone would do. I wasn't trying to fix his problems that day, I just listened. Hand on heart that Jonny is one of the nicest people I have ever met, it's brilliant to see him smiling again.
"We'll definitely stay in touch," he added.
Rethink Mental Illness announced the news on Twitter with a photo of the pair captioned: "We #foundmike! *Huge* thank you to everyone who shared the #findmike campaign, you made THIS happen".
The photo was taken when the men were reunited on Tuesday.
Mr Benjamin, who is now a mental health campaigner, said: "I feel like I've won the lottery – I'm totally elated. It means the world to me to finally have the opportunity to say thank you.
"It's as though I've come full circle and that chapter of my life has now closed. He's such a warm, genuine person – everyone should have a friend like Neil."
Mr Benjamin said he hopes his story will give others struggling with mental illness some encouragement to take Mr Laybourn's lead.
"It really shows how the simple act of listening can be a huge support to someone who struggling with their mental health and we can all learn from that," Mr Benjamin said.
Paul Jenkins, CEO of Rethink Mental Illness said: "The overwhelming public support for Jonny and his search has been incredible. Every single person who shared his appeal has not only helped find 'Mike', but has also helped to open up millions of conversations about mental health.
He continued: "We don't talk about these issues enough, but the more we do, the more we break down the stigma that surrounds them."
Anyone who is struggling to cope can contact Samaritans on 08457 909090
Register for free to continue reading
Registration is a free and easy way to support our truly independent journalism
By registering, you will also enjoy limited access to Premium articles, exclusive newsletters, commenting, and virtual events with our leading journalists
Already have an account? sign in
Join our new commenting forum
Join thought-provoking conversations, follow other Independent readers and see their replies