Finsbury Park attack: Theresa May announces review of security at mosques following latest terror assault
Police to allocate extra resources as needed in run-up to Eid al-Fitr, PM says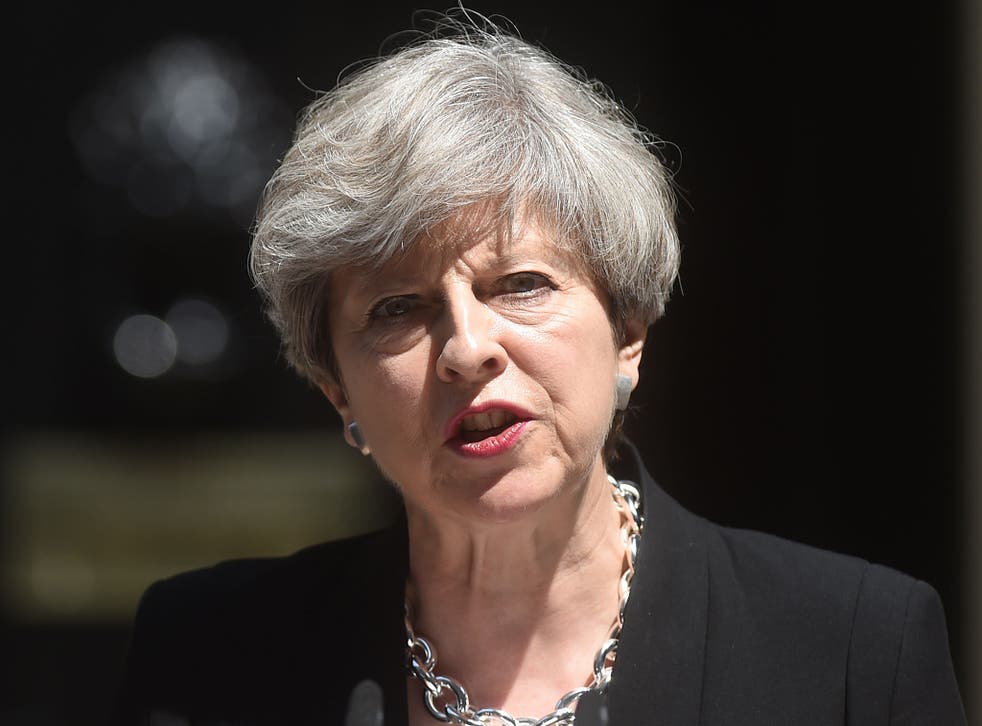 Security at mosques across the UK will be reviewed in the wake of the Finsbury Park terror attack, the Prime Minister has said.
"Extra police resources have already been deployed to reassure communities, and the police will continue to assess the security needs of mosques, and provide any additional resources needed, especially during this final week before Eid al-Fitr, a particularly important time for the whole Muslim community," Theresa May said in Downing Street.
Ms May said the attack, at about 12.20am on Monday, targeted the "ordinary and innocent" and added: "Hatred and evil of this kind will never succeed."
One man, who was reportedly already receiving first aid when the van struck, died at the scene and 10 other people were injured as Muslims were leaving Finsbury Park mosque after late-night prayers.
A 48-year-old man has been arrested on suspicion of attempted murder, police said.
Officers were at the scene within a minute and the incident was declared terror-related within eight, according to the PM.
"We will stop at nothing to defeat" extremism, Ms May said outside Number 10 as she reaffirmed her plan to establish a commission for countering extremism, which she said had been given too much room to grow in the UK.
The attack on Muslims was "every bit as insidious and destructive to our values and our way of life" as the recent string of terror attacks apparently motivated by Islamist extremism, she added.
Finsbury Park attack

Show all 14
Police in London recorded a spike in the number of Islamophobic incidents in the wake of the London Bridge outrage earlier this month, with 20 recorded on 6 June, compared with a daily average of 3.5.
It was the highest daily tally for 2017, and also higher than the numbers registered after the Paris attacks in November 2015, and the murder of Lee Rigby in May 2013.
In a speech last week, a former police chief warned that anti-Muslim sentiment online has been "relentless" following the London Bridge attack on 3 June.
Mak Chishty, an ex-Metropolitan Police commander who had been the country's most senior Muslim officer before his retirement, said: "The backlash has been something of a different scale."
Additional reporting by agencies