Firefighters pelted with fireworks and rocks on Bonfire Night in 'abhorrent' UK-wide attacks, fire chiefs say
Fire crews now require police escort to some blazes, NPFC says, after nearly 900 attacks in past year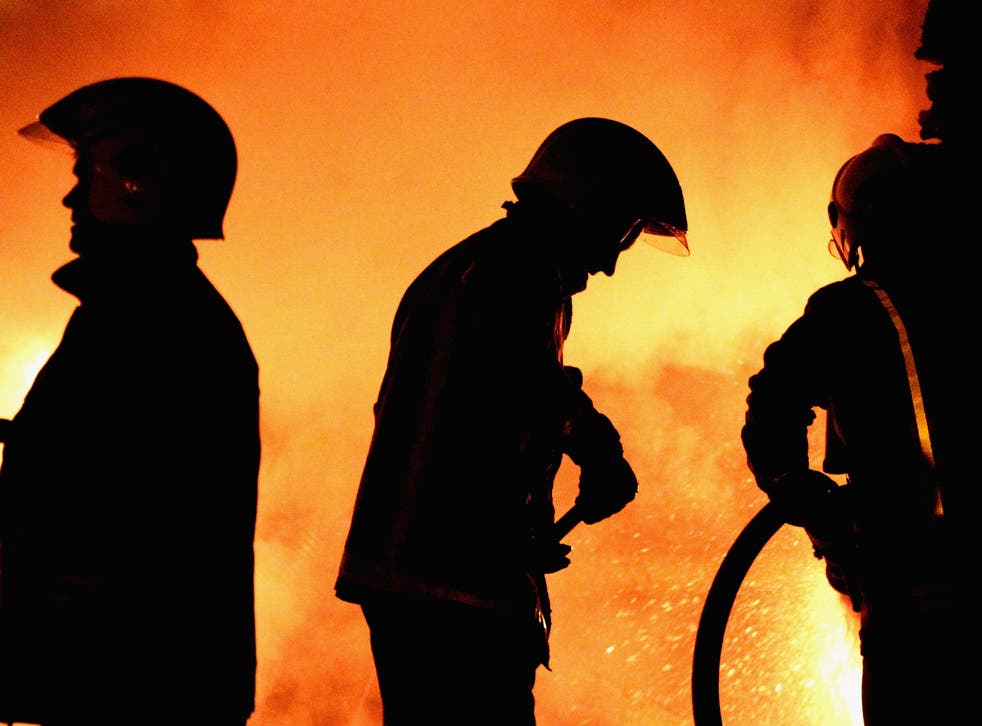 Firefighters were "mindlessly" assaulted in "abhorrent" attacks across the country on Bonfire Night, representatives have said, warning that they expect more violence over the weekend.
On what is the busiest night of the year for many services, fire crews endured being pelted with fireworks, stones and bricks, the National Fire Chiefs Council (NFCC) said.
Firefighters in Merseyside, Tyne and Wear, Scotland, Wales, Northumberland, Staffordshire, West Midlands and Humberside are among those reporting attacks on 5 November.
These do not include a spate of such attacks in the run up to Bonfire Night, the NFCC said – and more are expected in the coming days.
"Attacking firefighters is abhorrent; if one or two members of staff are injured on a shift, this can result in fire appliances having to be taken off the road while other staff are called in. This leaves communities at risk if there is a major incident," said Chris Lowther, NFCC's operations committee chair.
UK news in pictures

Show all 50
"I am disgusted to hear of firefighters being attacked when trying to protect the communities they serve; ultimately saving lives. We need to see custodial sentences handed out – it is clear we need a deterrent which makes people think twice."
There have been nearly 900 attacks recorded against firefighters in the past year, not including the period around this year's Guy Fawkes celebrations, according to the NFCC.
Firefighters can no longer attend certain types of fire without a police escort, the representative body of fire chiefs warned, adding that these can often quickly become vast blazes which put lives and properties at risk.
Chief fire officers in every UK fire and rescue service have a responsibility for the health and well-being of all firefighters, said NFCC Chair Roy Wilsher.
"As part of their duty of care – which every chief fire officer takes very seriously - measures including technology which can help to protect them should be fully utilised," he said. "The purpose of these cameras is to record assaults and bring those attacking firefighters to justice.
"While jail sentences have been increased from 12 to 24 months, we now need to see these imposed to send a clear message. Emergency services staff must be treated with the respect they deserve; blue light services are here to keep people safe."
Join our new commenting forum
Join thought-provoking conversations, follow other Independent readers and see their replies