Firefighters deliver baby using skills learned from 'One Born Every Minute'
"Firefighters usually enter people's lives at their worst moments so being there at such a joyful occasion makes a nice change," said firefighter Ross McLaren
Kashmira Gander Comments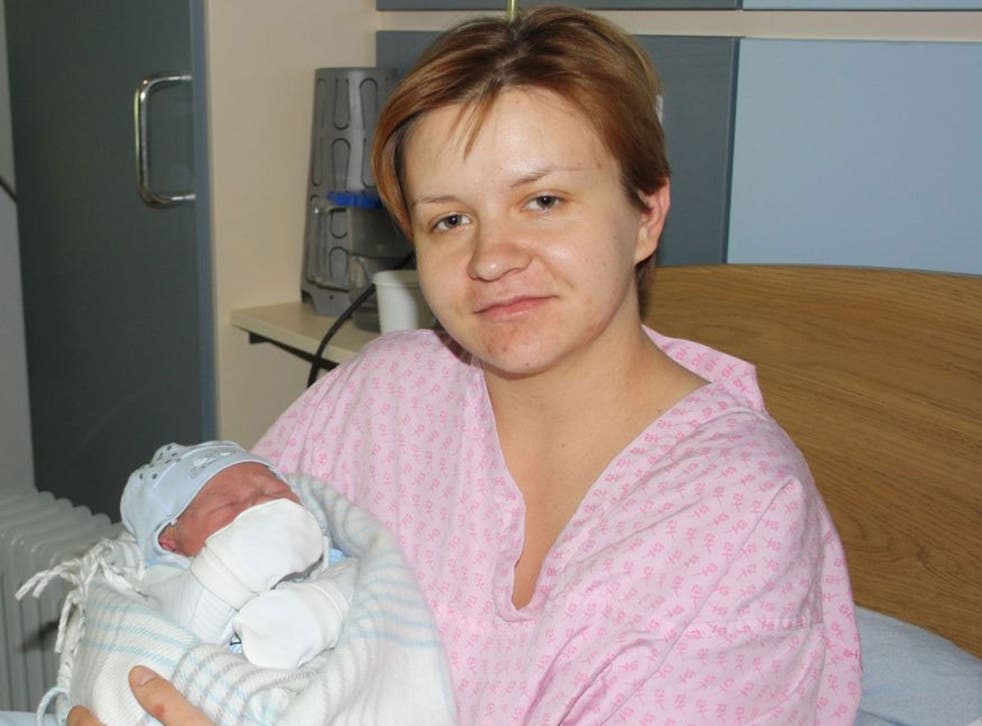 A pair of firefighters successfully delivered a baby near a blaze in London on Wednesday, after one of them made use of skills he had learned from watching Channel 4 series One Born Every Minute.
Ross McLaren and Richard Hall, both staff members at Euston fire station in central London, had been tackling a fire in Enfield, north London, when they were called to help expectant mother Ewelina Zimnicki.
The blaze had caused Mrs Zimnicki and her husband Jaroslaw to get stuck in a traffic jam around two miles from North Middlesex Hospital, in the north of the capital.
A spokesman for London Fire Brigade said: "The car came through cordons asking for help as the woman was in labour. Two of the firefighters were called, Ross McLaren and his colleague Richard Hall. They went into the car and they could already see the baby's head at that stage."
The pair then helped Mrs Zimnicki give birth to Antoni, who weighed 4.16kg (9lb 2oz).
"Ross said he knew what to do as his wife is an avid viewer of One Born Every Minute. An ambulance was called and the baby was delivered at 11am. The ambulance was called and the mother and baby went off to hospital," the spokesman added.
Mrs Zimnicka, who is now in hospital with her healthy newborn, said that she did not expect Antoni's birth to be so quick as her first labour had taken a long time.
"But then the contractions started coming quicker and I told my husband we had better go," she explained.
"We set off in the car but we got stuck in traffic almost straight away because of a fire. Both ends of the road were sealed off and there were fire engines all around us. My husband rushed out of the car and told police we needed help.
"The fire brigade put a barrier around us and helped me and just as the baby was born the ambulance crew arrived in time to cut the cord.
"I was so surprised how quickly the baby arrived. He was healthy and he cried almost straight away. The firemen was excellent I can't thank them and the ambulance crew enough," she added.

Mr McLaren, who has been a firefighter for 15 years, said: "The husband was driving and was in a bit of a panic. I could see that the lady in the back seat was in the middle of giving birth and when I looked I could see the baby's head.
"We began to give the mum oxygen and to try and reassure her. While Richie [Mr Hall] carried on doing that I ran round to where the baby was and kept telling the lady to push.
"Once he was born we rubbed him down to get his circulation going and when he started crying I knew it was going to be all right.
He added: "It has definitely been one of the highlights of my career and it's not something I ever expected that I would do in my life.
"Someone said to me the other day that as firefighters we usually enter people's lives at their worst moments so being there at such a joyful occasion makes a nice change."
More than 70 firefighters were called to the blaze in a restaurant and a number of flats on the High Street, Ponders End, in the early hours of this morning. London Fire Brigade said 12 people had escaped before crews arrived.
A London Ambulance spokeswoman said: "We were called at 10.48am to Nags Head Road. We sent a single responder by car and an ambulance crew with the first of our staff arriving on scene in just over two minutes.
Additional reporting by PA
Register for free to continue reading
Registration is a free and easy way to support our truly independent journalism
By registering, you will also enjoy limited access to Premium articles, exclusive newsletters, commenting, and virtual events with our leading journalists
Already have an account? sign in
Join our new commenting forum
Join thought-provoking conversations, follow other Independent readers and see their replies