Firefighters in Oxford rescue horse stuck in garden swimming pool
Mackie was still wearing a bridle and blue coat when he was rescued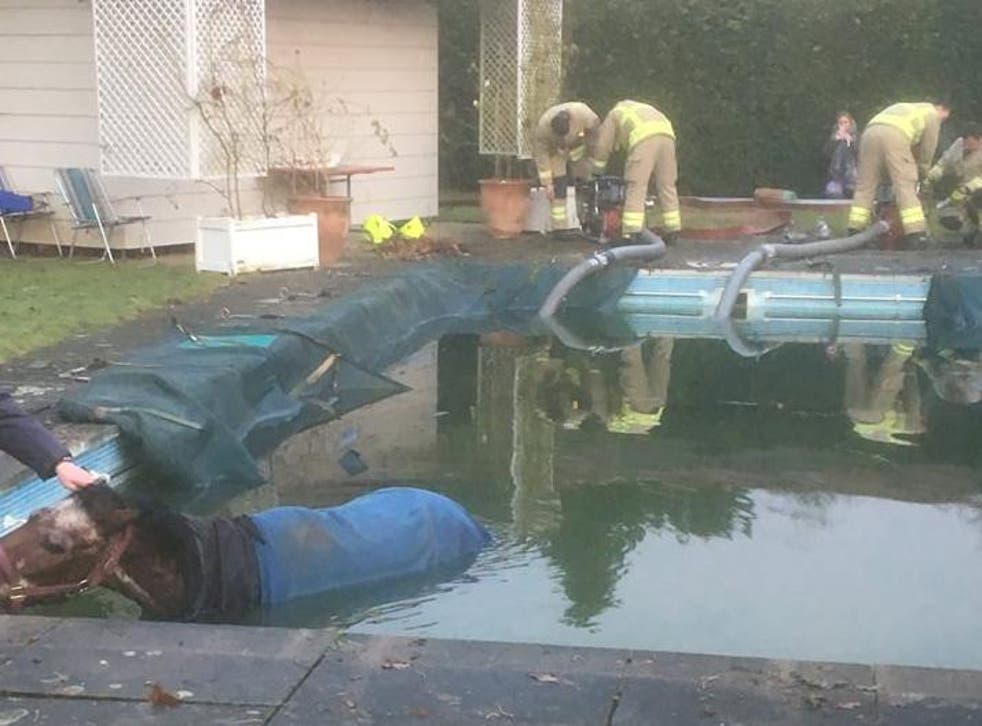 A horse that got trapped in a swimming pool had to be rescued by fire crews.
The creature, named Mackie, was discovered roaming around the swimming pool in a suburban garden in Didcot, Oxfordshire.
Firefighters pumped the water out of the pool before the brown horse was rescued, still wearing a bridle and blue coat.
A vet also attended the scene to monitor the animal. It was unclear how Mackie got into the pool.
"We used a pump to get the water out of the pool and then with the assistance of a local vet were able to remove the horse to safety," a spokesman for Oxfordshire Fire and Rescue Service said.
He added that it was "an unusual incident and we are pleased to report Mackie the horse is doing well."
Crews from Abingdon, Didcot and specialist vehicles from Kidlington and Wantage Fire Station attended the incident near Didcot, he said.
SWNS
Join our new commenting forum
Join thought-provoking conversations, follow other Independent readers and see their replies