Brother of Fishmongers' Hall attacker Usman Khan says he's 'truly sad' about what happened and insists family did not turn blind eye
Older sibling says relatives had 'no clue' about what convicted terrorist was involved in and would have 'stopped him in his tracks'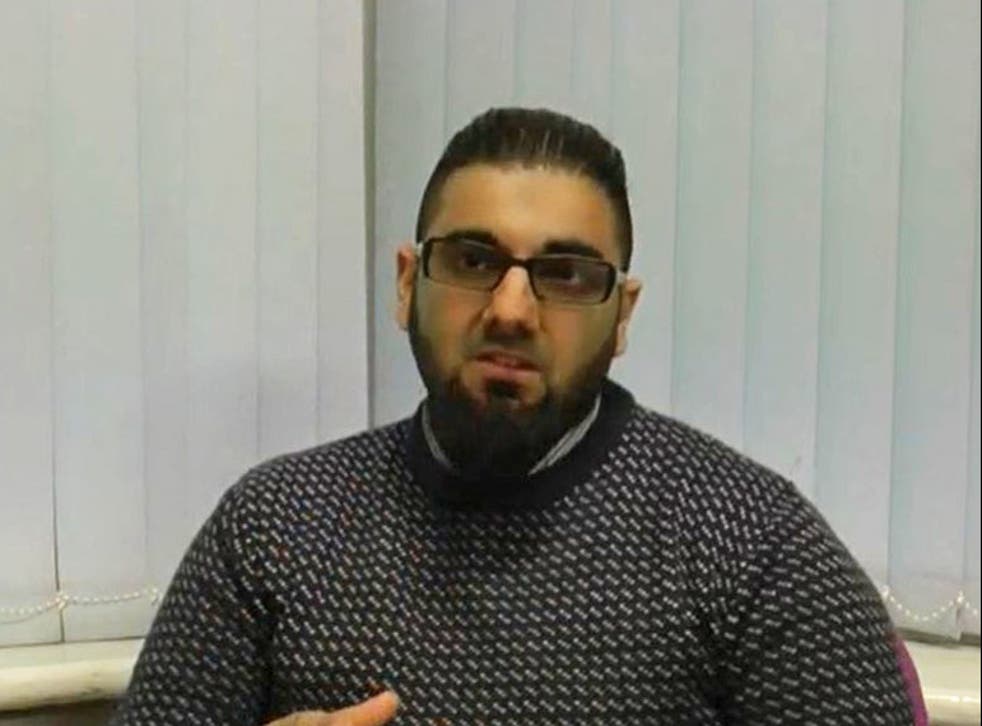 The brother of Fishmongers' Hall attacker Usman Khan has insisted his family "tried their best" and are "truly sad" about what happened.
Convicted terrorist Khan murdered two Cambridge graduates during a prisoner rehabilitation event at Fishmongers' Hall in central London in November 2019.
Giving evidence at the inquests into the deaths of Jack Merritt, 25, and Saskia Jones, 23, who died after being stabbed by Khan, his older brother offered his "sincere condolences" to their families.
In a short statement before his evidence began, he said: "We are really truly, truly sad about the events that have happened.
"We are really sorry as a family, we are really, really sad. I just wanted to get that off my chest."
The witness, who cannot be named for legal reasons, insisted his family had "no clue" about what Khan was involved in and that they attempted to get information out of him before and after he was sent to prison for terrorism offences.
The sibling described how Khan "seemed fine as a child" when they lived together – but that they did not see a lot of each other because he was a teenager at that time and was out spending time with his friends.
He added that the family were practising Muslims, but that his brother was not particularly religious at that age.
Khan's brother told the inquests at the Guildhall in London that the attacker "kept everything to himself" and that his arrest in 2010 after plotting to bomb the London Stock Exchange and conspiring to set up a militant training camp in Pakistan came as "a total shock" to the family.
Asked whether he had had any suspicions that Khan was involved in something so serious, he said: "Not at all. We would've been the first ones to inform, to stop him in his tracks. It was a total shock to us."
"We went to see him [in prison]," he added. "We said 'what is this?' He just would not tell us. We did insist.
"He said 'stop stressing me out'. Because he was so young, he was 19, and he was in prison as well…we didn't want to stress him."
Explaining what they talked about during hour-long prison visits, he said: "We used to talk about football, this and that, laughing and joking, we used to talk about just random things."
He added: "We didn't turn a blind eye, we tried to do the best we could and in prison we mainly relied on the prison officers to keep an eye on him."
Asked whether Khan's family were aware he had been going to stalls in his hometown of Stoke-on-Trent handing out literature and "preaching an extreme version of Islam" before his arrest, the brother said they "heard through hearsay and confronted him" but that Khan told them the police had checked the leaflets and there was "nothing wrong".
However, the court was shown images from the Stoke Sentinel newspaper of Khan holding Islamic leaflets and waving a black flag, and heard how he attended an event with extremist Anjem Choudary.
Nick Armstrong, representing the family of Jack Merritt, said: "At a time when you say he was chilling with his friends on the street and keeping himself to himself he was literally standing on the street with a flag. This is not a man who is keeping himself to himself."
Mr Armstrong described Khan as "deeply disturbed" and a "nasty, self-regarding piece of work".
The witness said Khan seemed "absolutely normal" on the Sunday prior to the attack when the two brothers met up.
The court heard how the siblings also had a "brief" telephone call the evening before the event in London, but Khan was "laughing and joking" and there was nothing unusual or concerning about his demeanour.
The jury also heard from Steve Machin, head of prison counter-terrorism at HMP Whitemoor, where Khan was once an inmate, who described speaking to him at the Fishmongers' Hall event.
He said: "He threw his arms open for a hug which felt a bit weird…so I sort of met him halfway and did a prison-style shoulder bump."
Mr Machin said he did not assess Khan as a high direct physical risk to students at the event because he knew he would be monitored inside. But he admitted he thought Khan would have been accompanied on the day.
The inquests continue.
Join our new commenting forum
Join thought-provoking conversations, follow other Independent readers and see their replies