Your new five pound note could be worth 'up to £50,000'
Engraver Graham Short has put four notes into circulation with tiny potraits of Jane Austen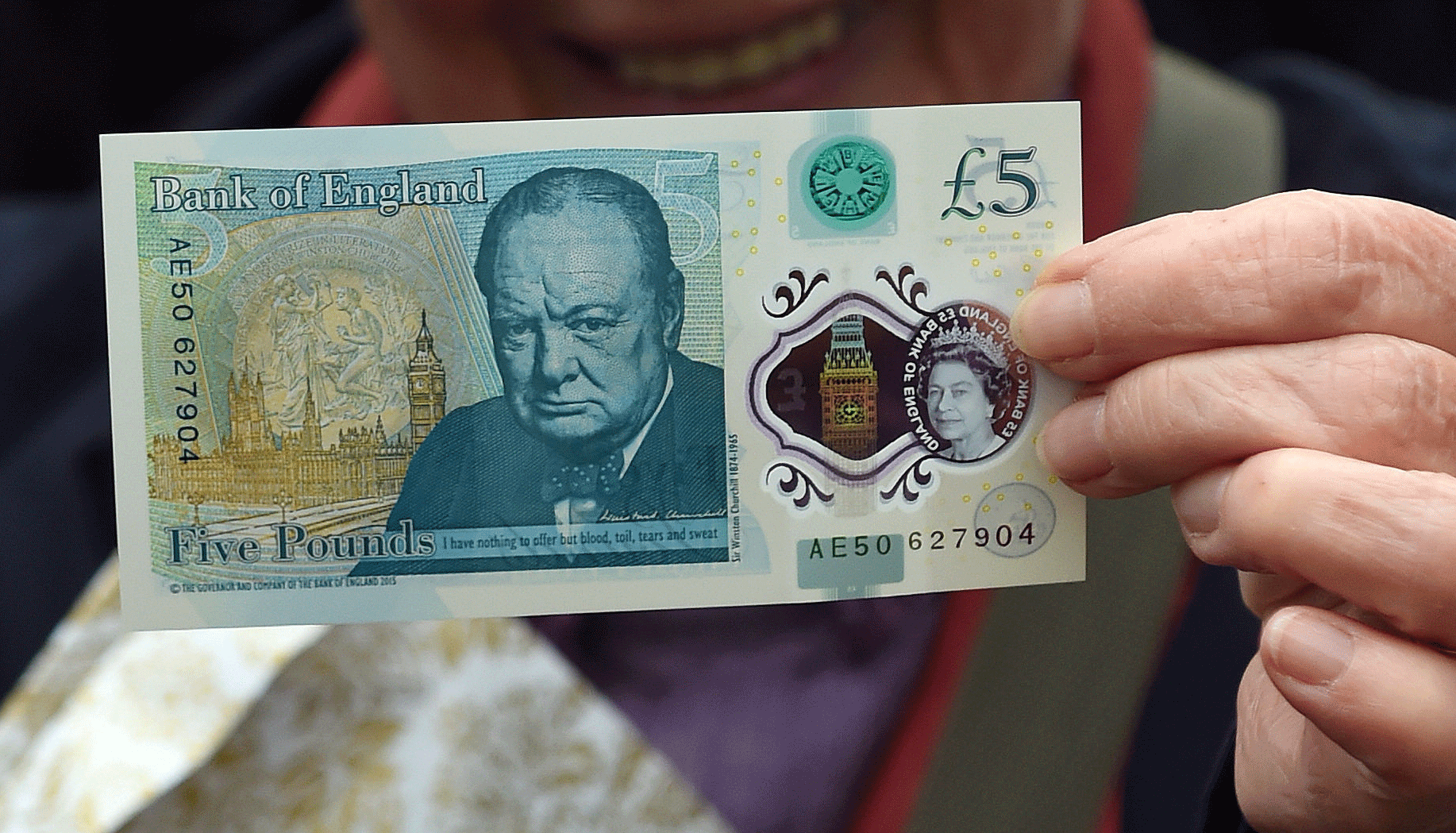 People are being urged to check their wallets to see if they have one of four £5 notes with a microscopic engraving of Jane Austen.
Artist and micro-engraver Graham Short has drawn miniature portraits of the 18th-century author on the new polymer notes and put them into circulation over the weekend.
He also engraved quotes from Austen's novels onto the notes – which could be worth up to £50,000.
Five things to know about the new £5 banknote
The engravings, which are next to Big Ben on the holographic foil, are invisible to the naked eye and can only be seen in certain lights.
Mr Short spent two weeks working on each note and then "casually" put each note into circulation.
He said he only works between midnight and 5am to reduce the traffic noise from outside and binds his right arm to a chair to stop unnecessary body movement.
UK news in pictures

Show all 50
The 70-year-old, who is famous for engraving the Lord's Prayer on the head of a pin, told the Telegraph: "I'm always looking to do something different.
"When I saw the new £5 note, I thought, 'Wouldn't it be good if I could engrave something on it.'
"I didn't know what at first, but then I found out that next year is going to be the 200th anniversary of Jane Austen's death and her image is also going to be on the new £10 note, which is coming out next year, so it ties in quite nicely with that."
He said he was not sure what they were worth but a similar work was insured for £50,000.
His previous work, a picture of the Queen's head on a speck of gold the size of the eye of a needle, recently sold for £100,000.
But Mr Short's latest project could get him into trouble with the law as it is technically an offence to deface a banknote.
Under the Currency & Banknotes Act 1928, it is illegal to print, write or impress words, letters or symbols onto notes issued by the Bank of England.
In 1994 two members of the electronica band The KLF burnt £1m and nailed another million in £50 to a wall. They were allowed to burn the notes – as destroying currency is legal – but were fined £9,000 for defacing the money on the wall, the Daily Mail reported.
Join our new commenting forum
Join thought-provoking conversations, follow other Independent readers and see their replies