Flying ant day: Swarms spotted swarm across the country, from Sheffield to London
The ants come out in the summer to mate
Kashmira Gander
Friday 31 July 2015 23:01 Comments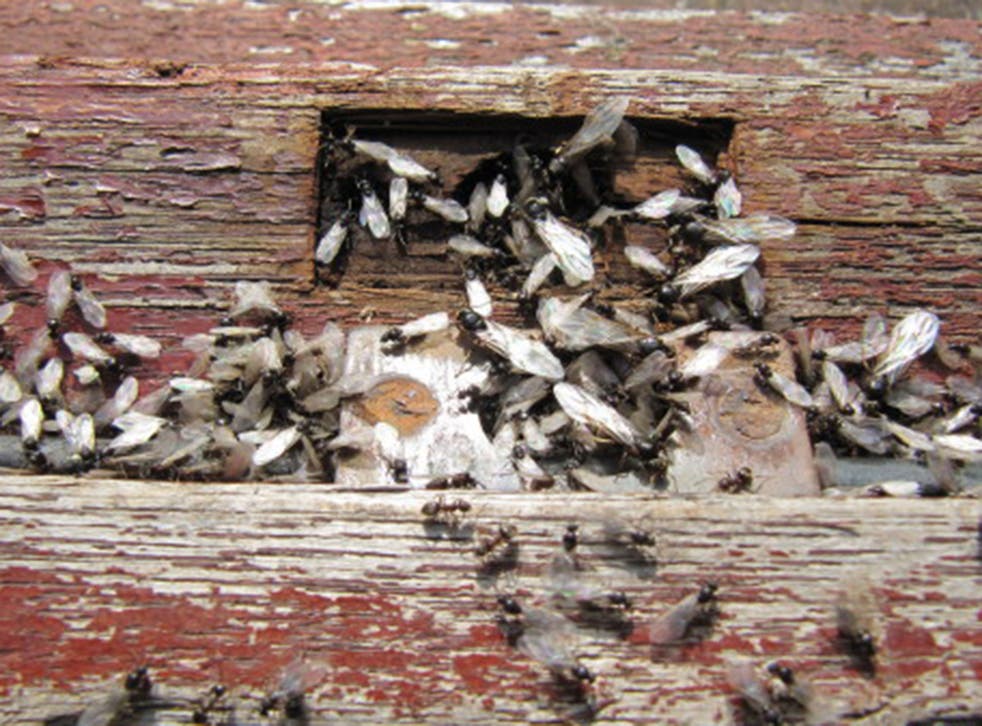 The warm weather and balmy evenings have caused flying ants to swarm across the country.
The creatures have been spotted in towns and cities including London, Swadlincote, Cambridge, Bedford, Chessington, Poole, Sheffield, Bristol and Cardiff.
Flying ants are the sexually mature queens and males of the common black ant who have left their respective nests to swarm and find mates.
The winged insects gather in the summer because the warm air and long nights make perfect conditions in which to fly and dig new nests.
It was once believed that ants swarmed simultaneously over a 24-hour period each year. However, a recent study by the Royal Society of Biology showed that flying ant days can stretch over a month. The society has urged people who spot flying ants to contact them, so they can add to their data.
Twitter was awash with people tweeting at the Royal Society, venting their confusing at the sheer number of flying ants in their area, or just taking the opportunity to post jokes.
Register for free to continue reading
Registration is a free and easy way to support our truly independent journalism
By registering, you will also enjoy limited access to Premium articles, exclusive newsletters, commenting, and virtual events with our leading journalists
Already have an account? sign in
Join our new commenting forum
Join thought-provoking conversations, follow other Independent readers and see their replies