Footage of Supreme Court hearings proves an unlikely hit with the public
In the six months since the court opened its archive the footage has been accessed an average of 10,000 times a month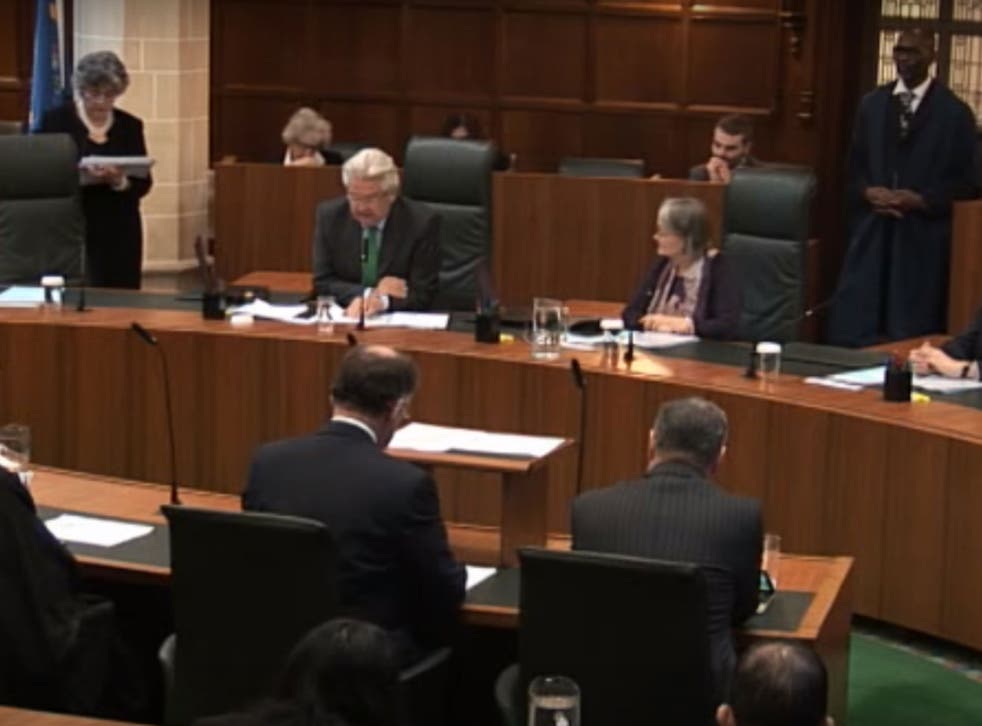 It was expected to be little more than an iPlayer for law students: more than 900 hours of footage from inside the Supreme Court, offering a window on the often dry and sometimes fiendishly complex legal deliberations.
But the promise of high drama inside the UK's highest court has made the on-demand service surprisingly popular among the public, according to the first set of viewing figures. In the six months since the Supreme Court opened its video archive, the footage has been accessed an average of 10,000 times a month.
The most popular "episode" of the legal series so far is the case of Barry Beavis, an Essex chip shop owner who took his fight to overturn an £85 parking fine all the way to the top of the judiciary.
Another frequently viewed case is that of Alison Sharland and Varsha Gohil, two women who claimed that their ex-husbands had hidden the extent of their wealth during their divorce proceedings and that they were entitled to more money. The court decided in the pair's favour, leading to warnings that a flood of new cases would result as other divorced couples sought to revisit their settlements.
"While it's somewhat disconcerting to realise how many people might be observing our habits on the bench beyond the walls of the courtroom, it's very encouraging that so many individuals are engaging in the court's work by watching proceedings," said Lord Neuberger, the president of the Supreme Court and the UK's most senior judge. "These figures demonstrate considerable appetite among the British public for seeing their top court at work, and that can only be a positive sign. Justice being done openly, so that it can be watched by anyone who wants to see judges at work, is vitally important for public confidence in the judiciary."
The Supreme Court, which hears cases of the greatest public or constitutional importance likely to affect the entire population, has been offering a live streaming service since 2011 as part of efforts to make its work more transparent. But until six months ago no archive of proceedings had been available.
According to the latest figures, the court's live stream is accessed almost 20,000 times a month. On an average sitting day, about 550 people open the live stream at some point during proceedings – more than seven times the seating capacity of the Supreme Court's largest courtroom.
The new on-demand service allows anyone with an internet connection to pore over the past year of the court's work, amounting to about 150 hearings from both the Supreme Court and the lesser-known Judicial Committee of the Privy Council, which is housed in the same building in central London and hears appeals from Commonwealth countries, British Overseas Territories and Crown Dependencies.
Join our new commenting forum
Join thought-provoking conversations, follow other Independent readers and see their replies